Company News • 19.02.2018
EuroCIS 2018 - Into the Cloud with AI
GK Software launches cloud4retail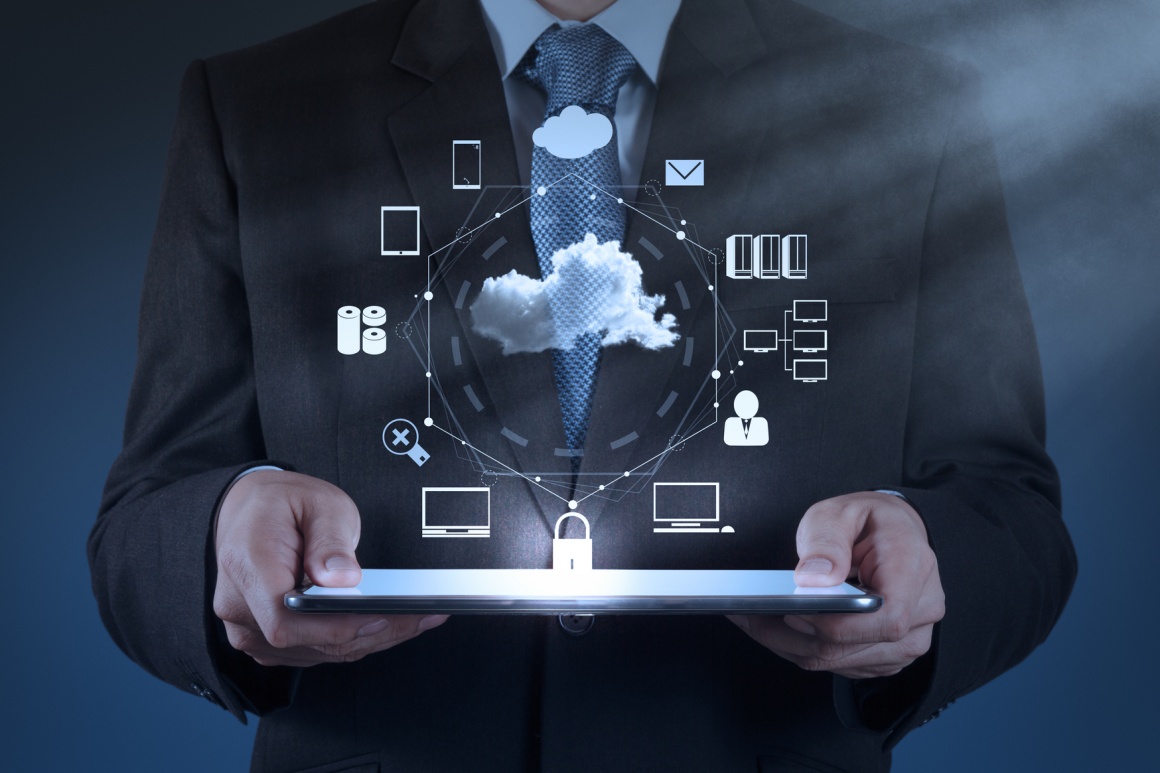 Source: panthermedia.net/everythingposs
GK Software SE is presenting innovations and new product versions at the EuroCIS trade show in Düsseldorf. The major focus is on the new full-service solution known as cloud4retail and the personalization of the customer journey with the help of artificial intelligence.
GK Software is attending the EuroCIS to present new solutions and innovative concepts, as it does every year. The European market leader is demonstrating its new cloud service known as cloud4retail and solutions for personalisation and dynamic pricing, which are based on AI (artificial intelligence), for the first time. Customers can also expect innovations like the Mobile Customer Assistant, the Virtual Reality Store as well as integrated new solution concepts for the catering sector and gas stations.
The world premiere for cloud4retail
The software solutions provided by GK are designed from the outset to be used both in classic instore scenarios and also as a cloud solution. The new cloud4retail solution is being introduced at Düsseldorf for the first time and it can be used in retail companies of all sizes. cloud4retail ensures that a leading enterprise POS solution is available in a cloud as a full-service facility for the first time. When using the SaaS solution, retailers are able to massively reduce the operating costs for their own hardware and their own personnel. GK Software handles the complete operations and maintenance
and enables retailers to use one of the world's leading solutions, even with a low level of their own technical footprint.
AI-based omni-channel personalization
As genuine omni-channel solutions are established to an even stronger extent, the question arises as to how they can be combined with value-adding new processes like personalization. The prerequisite for appealing to customers in as individual and precise a manner as possible involves the use of AI, which can calculate the suitable offer for each individual customer from huge amounts of data in real time. GK Software is presenting one of the international leading solutions in the field of omni-channel personalization at the EuroCIS with its "retailtime decisioning engine" (rde) and is showing how personalised services can be handled on different devices in real time.
Increasing turnover potential with Dynamic Pricing
The Dynamic Pricing module is also a new feature of the GK Software portfolio; it is based on AI and real-time assessments. The solution is capable of calculating the best possible price for millions of products, depending on different parameters. The real-time solution is able to handle context-based dynamic pricing – i.e. the prices are adapted to the current customer behaviour and the constantly changing market situation, including competitors' prices, fully automatically. As a result, the best possible prices for each retail channel can be determined based on the forecast price acceptance by consumers.
Mobile Customer Assistant – everything in the customer's hands
The GK Mobile Customer Assistant, which is also sold by SAP, enables GK Software to offer retailers an all-in-one solution for the smartphones of their digitally-minded consumers. The mobile white label solution is not only able to handle processes related to infotainment, coupons and promotions, digital stamp cards and mobile payments. It also acts as a reader for self-scanning as part of BYOD scenarios. This enables companies to introduce modern customer services in isolation or in conjunction with industrial devices in an integrated mobile customer app at the highest level.
Premiere for GK Virtual Reality Store
GK Virtual Reality Store demonstrates the multiple opportunities presented by the open architecture of OmniPOS. Consumers can walk through the store in two virtual shops (fashion and food) with the help of VR glasses, access product information, put products in their shopping basket, then pay in different ways and either have the goods delivered or they can pick them up themselves. Exactly the same cloud-based services are used here as for all the other channels – i.e. price finding, promotions, customer information etc. are identical to those in the web store, in the physical store or on a smartphone. The Virtual Store therefore extends the range of services and also shows the opportunities available in the cloud and service-based OmniPOS solution.
Supplier

Waldstraße 7
08261 Schöneck/Vogtland
Germany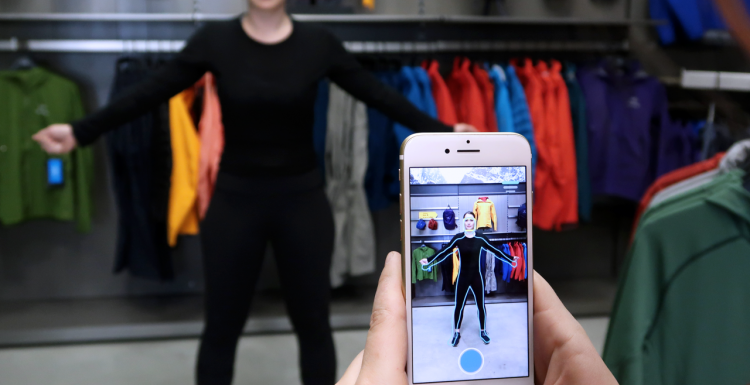 3D body models
Product recommendations based on a person's body data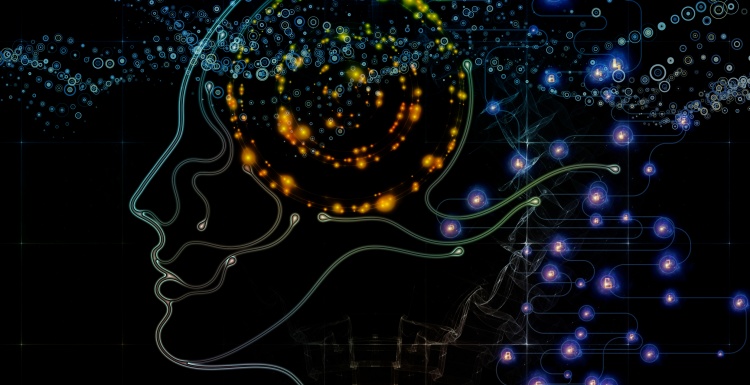 News
JDA software to acquire Blue Yonder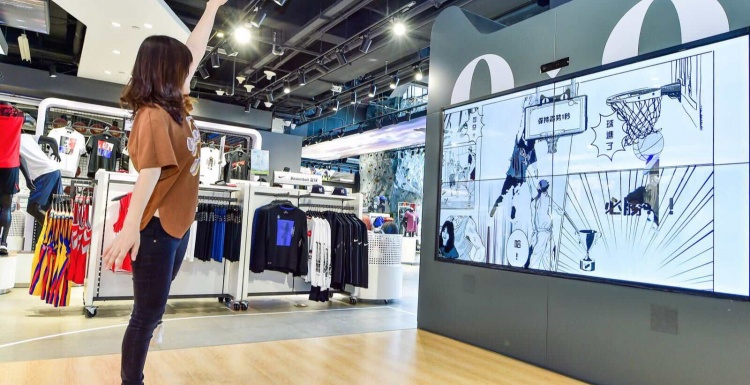 News
An array of Tmall's new retail technologies implemented under one roof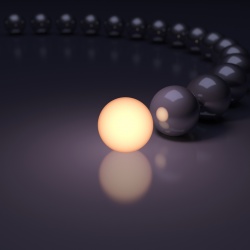 Business Intelligence • 06.06.2018
Developing new services with BI analytics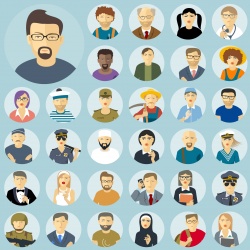 Online advertising campaigns • 27.03.2018
Interview with Professor Joost van Treeck, Consumer Psychologist at the University of Applied Sciences Fresenius in Hamburg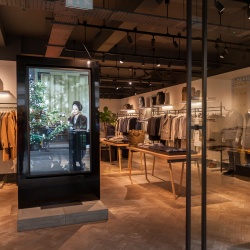 Company News • 14.03.2018
Case Study - Hardy Amies Fashion Retailer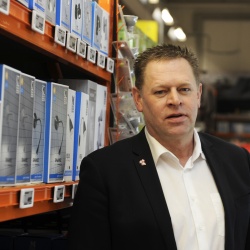 Company News • 29.03.2018
"The reduction of price errors is noticeable, and of course we are pleased to provide a much better customer experience." (Thomas Baeck)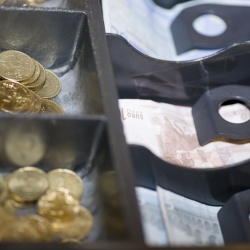 Company News • 03.04.2018
Smart cash handling in retail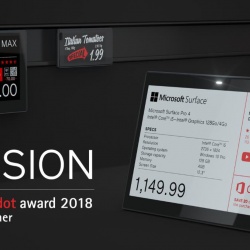 Company News • 12.04.2018
Award for the new VUSION digital price tag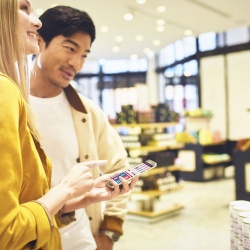 Company News • 22.02.2018
Retailers will be able to boost their sales by speeding up payment processes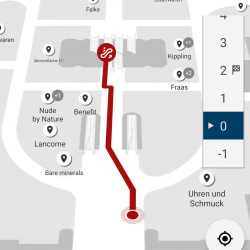 Company News • 09.03.2018
Location-based services with Bluetooth sensors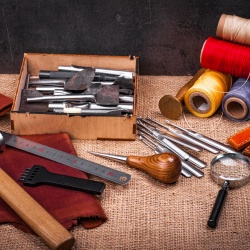 Report • 05.06.2018
Part 1 of the topic series: Mobile optimization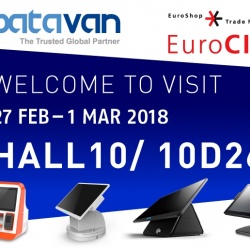 Company News • 23.02.2018
Self-checkout, universal tablet docking, and lightweight POS terminals
Supplier

4POS AG
Neuhofstrasse 25
6340 Baar ZG
Zebra Technologies Europe Limited
Mollsfeld 1
40670 Meerbusch

InterCard AG
Mehlbeerenstr. 4
82024 Taufkirchen b. München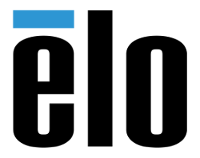 Elo Touch Solutions NV
Kolonel Begaultlaan 1C11
3012 Leuven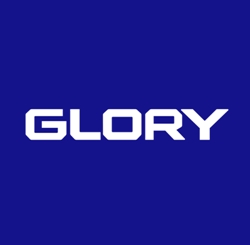 Glory Global Solutions (Germany) GmbH
Thomas-Edison-Platz 1
63263 Neu-Isenburg

Bizerba SE & Co. KG
Wilhelm-Kraut-Straße 65
72336 Balingen

DataVan International Corporation
10F., No.186 Jian 1st Rd.
Jhonghe Dist., New Taipei City 235
APG Cash Drawer
4 The Drove
BN9 0LA Newhaven

favendo GmbH
An der Spinnerei 6
96047 Bamberg

Verifone GmbH
Seilerweg 2f
36251 Bad Hersfeld