iXtenso testing ... • 07.02.2022
"Amazon Go" or "Amazon No"?
Our iXtenso editor tested a "just-walk-out store" from Amazon in Chicago
Is Amazon's ambitious "Amazon Go" project quietly going under? Or is it about to catch on and become ubiquitous? I tried to find answers to these questions at a store in Chicago.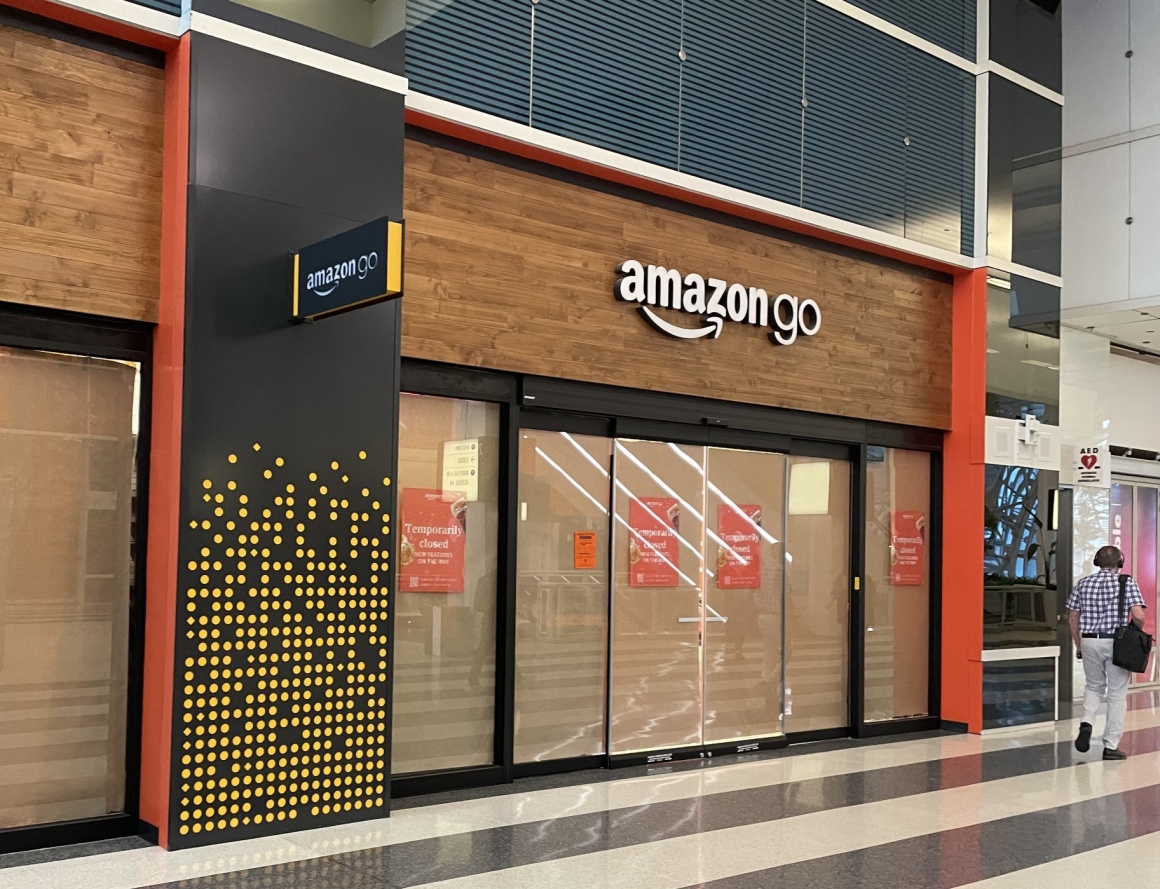 Source: iXtenso / Giese
An experience report
I recently traveled to Chicago and I took the opportunity to see what a shopping experience feels like in one of the seven Amazon Go stores in the city, where you just walk out of the store.
It turned out that that would have to wait, because after my trip from the Ogilvy Transportation Center to downtown Chicago, I was surprised to find that the Go store was closed for renovations, even though it was shown as "open" on Google Maps.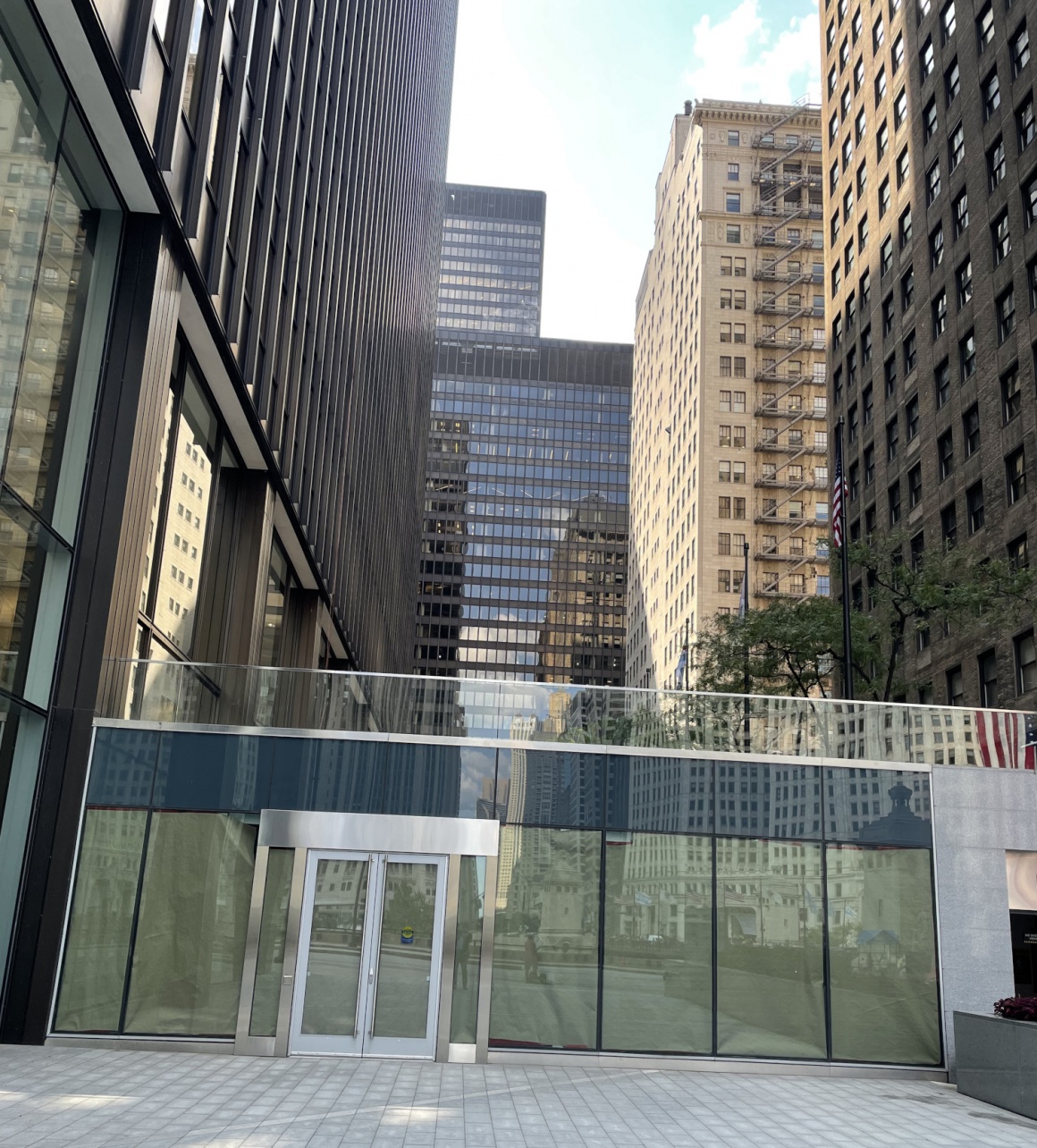 Source: iXtenso/Giese
After an odyssey to locate the closest option according to Google at the intersection of Wacker and Michigan, it said the same thing: This location is closed – apparently permanently.
Would I even get a chance? Is it already too late? It was time to look directly on the homepage of the retail giant: There's still a store just a few steps north of Millennium Park – it wasn't even listed on Google.
So finally I found an open Amazon store and was excited for my shopping experience. Follow me inside the store to take a look in our photo gallery:
So my shopping trip was a success. But did Amazon actually keep track of what I took in the end?
To find out, I had to be patient, because the receipt didn't show up in the app for 30 minutes. In the end it was flawless, but what if something had been wrong? After all, most customers get right on it and don't wait around the corner to find out if the purchase was handled correctly.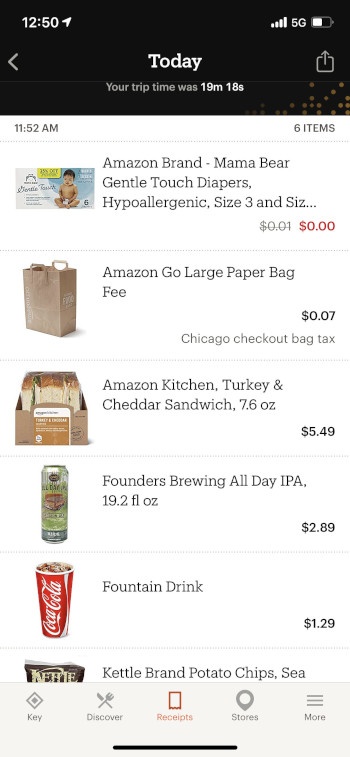 Source: Screenshot Amazon Go app; iXtenso / Giese
The very helpful employee at the store just said that it never actually happens, and we left it at that.
What is clear, however, is that the introduction of Amazon Go was much bumpier than the company would like to admit. We know from field reports that there have been problems with the accuracy of item tracking and the checkout process from time to time.
Everything went smoothly for me, so I have to say: the shopping experience was great.
Nevertheless, I have to ask myself: Is this the future of shopping? Is this what our brick-and-mortar grocery stores will look like in a few years?
Yes, the self-service checkouts are getting better at recognizing loose vegetables and fruit, but the step to a dynamic "just walk out" vegetable department required to make this a reality is huge.
On the other hand, if these Amazon Go stores were not only popular but profitable to some degree, the company would surely have already opened the 3,000 stores rumored to be up and running in 2018.
But one thing everyone knows by now is that you shouldn't bet against Amazon. I assume that it is not a question of "if" but "when" until just-walkt-out-shopping in these kinds of stores becomes standard.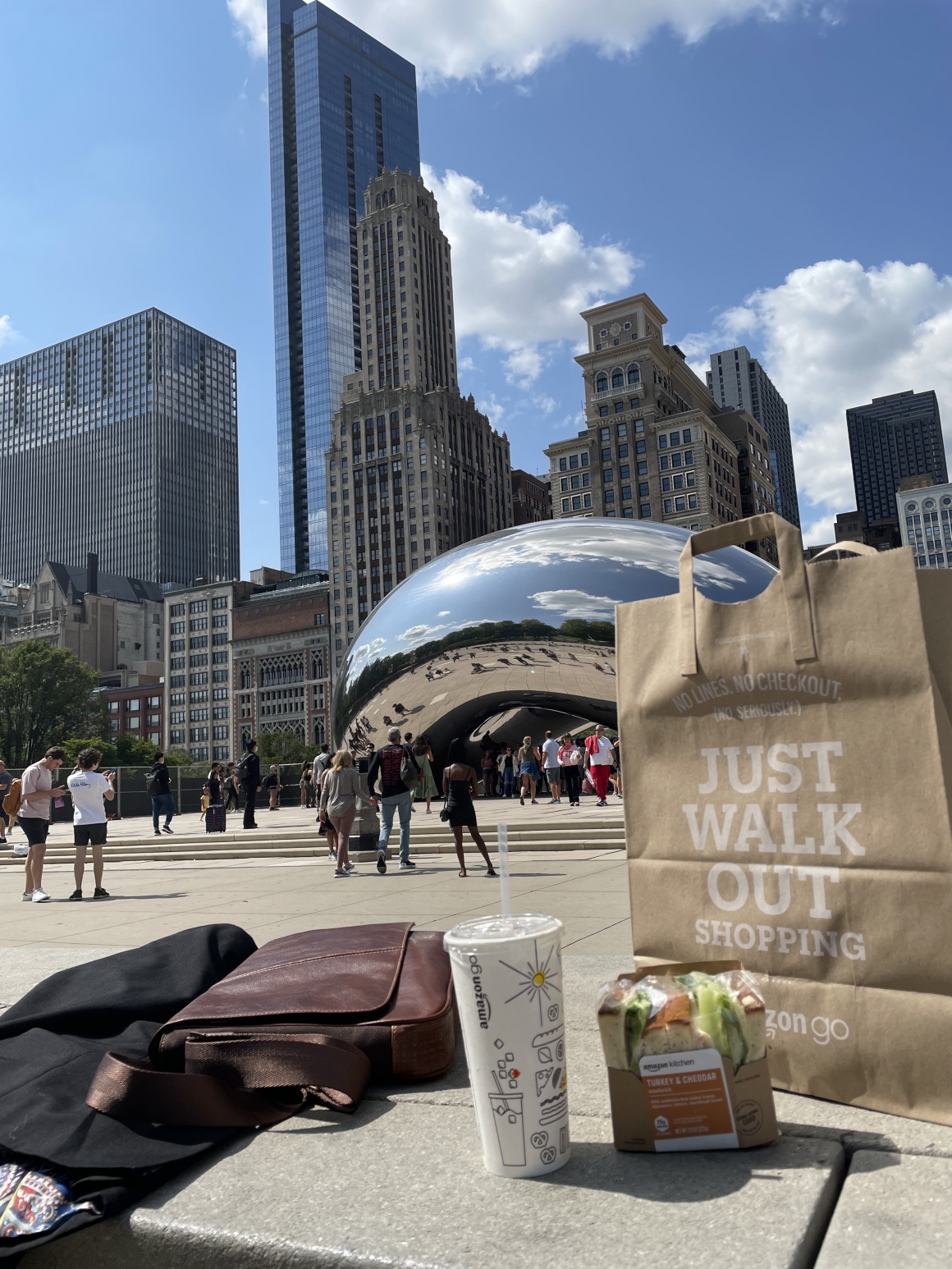 Source: iXtenso / Giese