retail salsa – Spice up your community • 16.03.2022
Scan & Go: Attractive marketing tool and queue stopper
Tune in NOW! – Webtalk "retail salsa" about scanning solutions
Scan the goods yourself with your smartphone: This is the new freedom for customers. No more cumbersome "out of the cart, onto the conveyor belt, and back down again". Goodbye to queues. This is not just a hot topic because there's a pandemic going on right now.
What makes this type of checkout especially palatable for you is the ability to bring real-time marketing efforts directly to your clientele with customized, digital customer engagement.
Wondering what ingredients you need for this service? Ask all your questions in the free web-talk at March 16th, 2022 at 4 pm (CET) and find out with us how much more is possible with this digital solution for your store!
Once signed up, you'll still get your access to the on-demand video even if you miss the live web-talk.
Register now at www.retail-salsa.com.
The webtalk will be in English.
Deliciously portioned scan & go appetizers can be:
What conditions must prevail in my business in order to introduce Scan&Go profitably?
What added value does Scan & Go bring to both my customers and my company?
What app solutions are available and when is it best to use my own app and when is it best to use a white label solution?
How expensive will the implementation be and how long will it take?
What role do employees play in the process? What tasks or workloads will they face?
Which payment solutions are suitable for Scan&Go applications?
How do I encourage my customers to use this type of self-checkout?
Supplier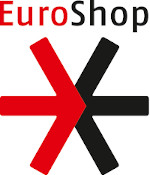 Stockumer Kirchstraße 61
40474 Düsseldorf
Germany
Heilsbachstraße 22-24
53123 Bonn
Germany
Brückenkopfgasse 1
8020 Graz
Austria
You can't be there on 2022/03/16?
Register anyway and get your personal access to the on-demand video after the talk.

More current salsa cooking sessions:
Be there and join our discussion!
Register now at www.retail-salsa.com.
Do you have specific questions on Scan & Go? Feel free to send them in advance to service@retail-salsa.de. We will find answers in a talk with our experts.
Your hosts
"retail salsa - Spice up your Community" is the virtual webtalk that brings retailers, suppliers and independent experts together to talk about components of a successful customer journey. We don't make a secret of the ideal mix, but share insights and experiences. retail salsa is hosted by iXtenso - Magazine for Retailers and EuroShop - The world's no.1 retail trade fair.
Wanna be part of retail salsa, too? Then take a look here: