Interview • 27.09.2021
Product information management systems in furniture retailing
Why investing in the quality of product information is worthwhile
"The wooden table with a square table top and four table legs." Customers as well as furniture retailers and manufacturers know that it is not that simple. But it is precisely this specific product information that is important for all those involved in a product life cycle – and managing them efficiently is a prerequisite for success for furniture retailers.
This is the opinion of Manuel Dirnhofer, Managing Director of Contentserv GmbH. He admits that comprehensive digitization, for example the introduction of a product information management system (PIM), is no walk in the park. However, he uses many practical examples to show the advantages this offers retailers.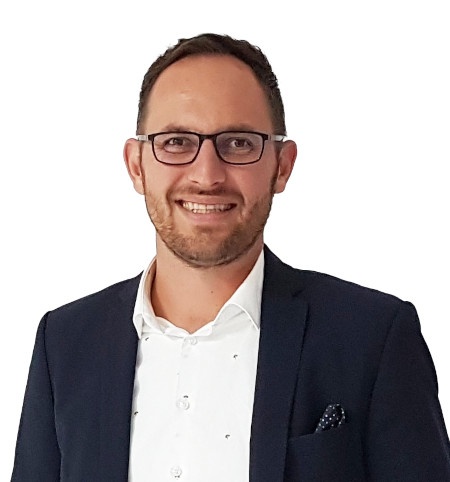 Source: Contentserv
Mr. Dirnhofer, everyone is talking about digitization. How is this process going in retail, where do you see shortcomings?
Manuel Dirnhofer: Digitising retail is a mammoth task, no question. However, retailers cannot avoid it because the competition from the internet is constantly growing. Online shops are springing up like mushrooms in all sectors, and their market shares are gradually increasing. In addition to international big players like Amazon, there are also German flagship companies like Zalando that have revolutionised e-commerce. While it was unimaginable to buy shoes online about a decade ago – after all, you can't try them on – today it is a living digital reality. An industry that also lives from the haptics of its products is the furniture trade. And here, too, online shops like wayfair.com or the shops German home24.de and moebel.de show that it is possible.
Why does digitization make sense, especially in the furniture industry?
The furniture trade is booming and many consumers no longer want to do without the advantages of online furniture shopping: 24/7 opening hours, an almost unlimited product selection, good comparability as well as location-independent access. Accordingly, furniture retailers are well-advised to connect the offline and online worlds and to inspire customers equally at the POS, in the webshop and in social media. To do this, retailers should not only present their products vividly and attractively. It is equally important to adequately answer and clearly communicate all possible questions regarding the purchase decision, such as whether a piece of furniture will fit through the staircase, when shipping will take place or whether there are waiting times.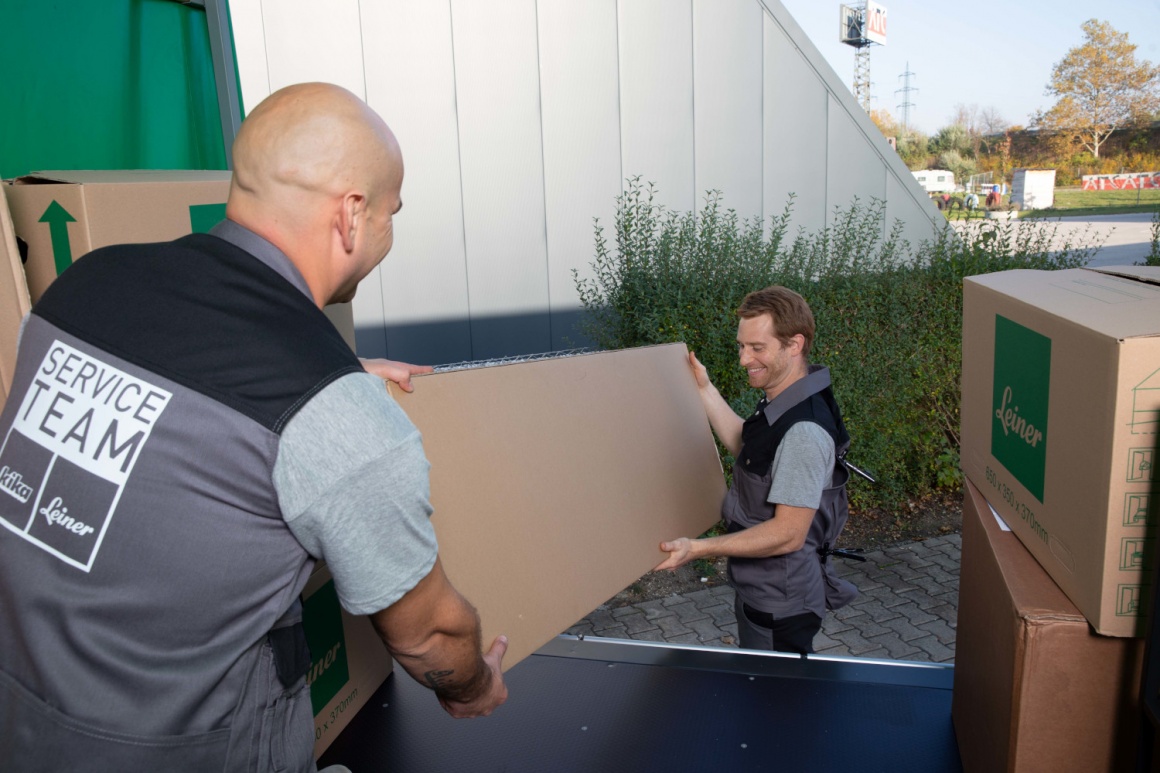 Source: Rudolf Leiner GmbH
Which factors determine the success of online offerings?
The success of online shops stands and falls with the quality and consistency of their product information. After all, it is the only means of addressing potential customers emotionally. Of course, information about dimensions, material and shape is important. But in order to inspire people and make them buy, it takes much more than that: high-quality product images, animations, videos or even background music. Only these digital assets make furniture a virtual experience. Only if all product information and representations are available digitally in an online shop – and incidentally also to the salesperson at the POS – technologies such as virtual reality or 3D visualisations can achieve a wow effect that is effective in advertising. Virtually placing the new sofa in one's own living room and trying out different colours or variations – simply great!
So good product information is crucial. Is that sufficient?
No, handling product information is only half the battle. It is equally important to know one's customers and to address them in a targeted manner with precisely fitting information. A simple example from the food industry: meat advertising for vegans is certainly not effective. There are also pitfalls lurking in the furniture trade. For example, a student may not be interested in advertisements for expensive period furniture, whereas he might be interested in trendy small furniture. Or consider a young family who has bought a baby bed. Offering them a white suede sofa is unlikely to be successful. It would be better to automatically send them an advertisement for the new nursery collection.
But in order to implement personalized advertising in an automated way, retailers have to put some resources into it, don't they?
Of course, the right tools are crucial. For those who shy away from the investment, I can only remind you of Amazon and Zalando. These companies know their customers very well and can even predict what they will be interested in prospectively.
Furniture retailers don't have to go that far in the first step. But they could use data from external sources to adapt their offers. If a rainy summer weekend is on the horizon, they could advertise their weatherproof garden pavilions particularly prominently, for example on the front page of their online shop or in the newsletter. It is also common practice to link marketing measures to the time of day. While inspiration on setting up a coffee corner is particularly well received in the morning, lounge furniture should be the focus in the afternoon.
What is important in the digitalisation of sales channels?
The be-all and end-all is data management. A single point of truth is needed. Data silos are the enemy of consistent product information across channels. I like to give an example: If the web shop is fed with data from different systems than the social media campaign, and the salesman at the POS gets his information from a third source, inconsistencies are inevitable.
This is why a state-of-the-art product information management system (PIM) is imperative, in which data from all relevant sources and third-party systems flow together. These include the ERP or merchandise management system, the product lifecycle management software (PLM) and applications for supplier handling.
It is recommended to link the PIM system with a digital asset management solution (DAM). This makes it possible to assign media files of all kinds to the respective articles in the PIM already at the base. In this way, retailers prevent images, videos, text modules and the like from being stored separately from other product information. Otherwise, it is easy for the information to vary at different touchpoints. This is very unpleasant for customers: how are they supposed to know which is the right information?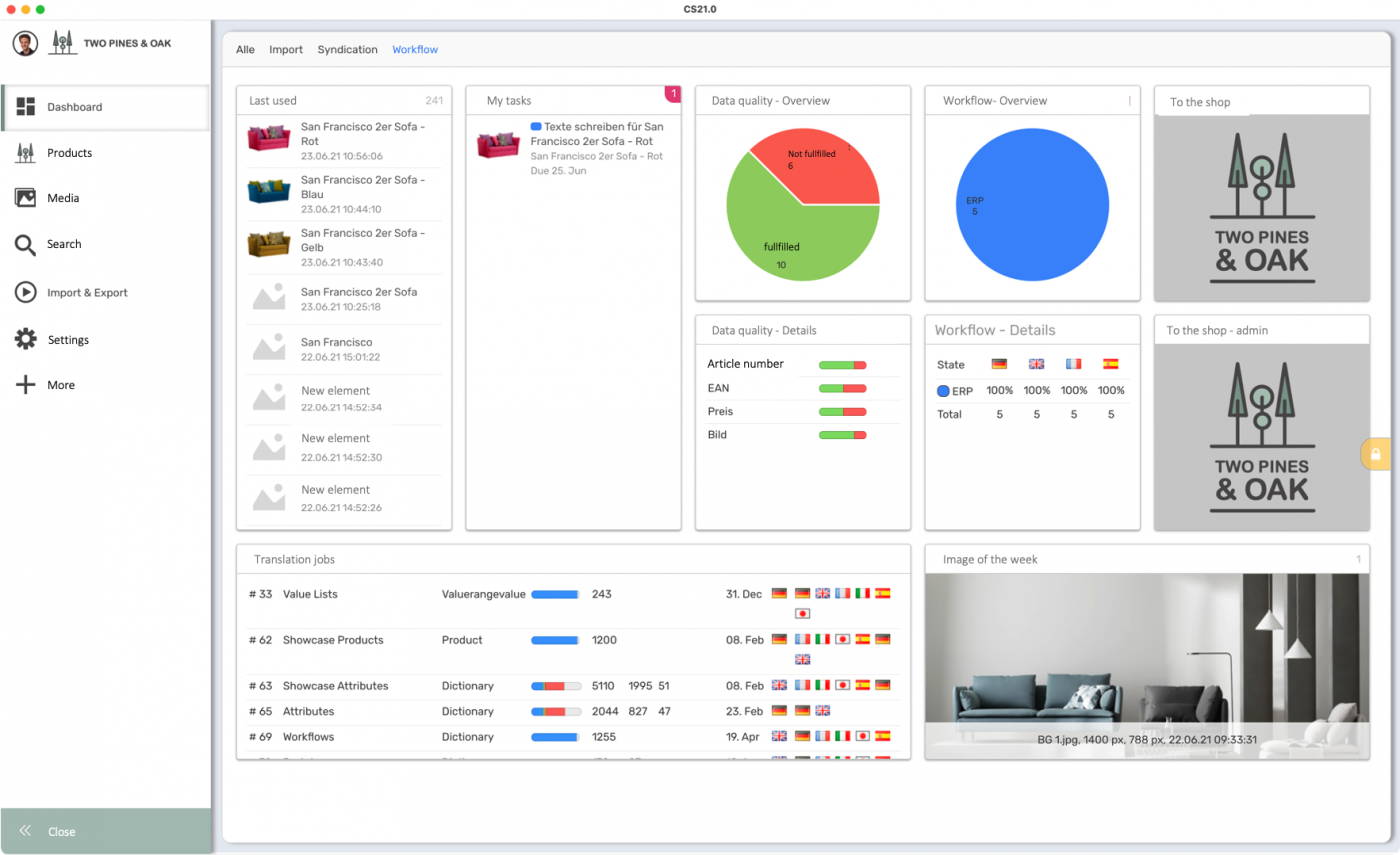 Source: Contentserv
What other advantages does a PIM system offer retailers?
With a central PIM system, data can be maintained very efficiently because it only needs to be updated in one place at a time. If, for example, a furniture manufacturer changes the locking technology of the drawers for his entire collection to soft-close automatic, he adds the corresponding text modules to the product information in the PIM. This information immediately appears in all relevant channels – from the internal ordering system to the article description in the online catalogue.
By the way, data can also be harmonised across products via a PIM system, for example if the general delivery times of a producer change. And then there is non-specific information, such as care instructions for special materials. These can be stored in the system in such a way that they are automatically assigned to all relevant pieces of furniture – even if the range changes.
I suspect, another important factor is also the proper maintenance of the data by the employees?
For the most professional and uniform appearance possible, retailers are well-advised to store company-specific quality rules directly in their PIM system. One rule could be, for example: Each article must be provided with at least five photos in a certain resolution. Or: For a piece of furniture with integrated lighting, the CE declaration of conformity must not be missing. The system automatically recognises where these rules are not observed and points this out to the user.
This way, retailers can also present themselves increasingly professionally online and gradually strengthen their brand.
Multilingualism is also becoming increasingly important due to cross-border trade – and can be implemented in a more user-friendly and consistent way using a PIM system, explains Manuel Dirnhofer.