Interview • 14.12.2020
Guinea pig retail
RetailTech Lab in Denmark tests technologies for retailers
The brick-and-mortar retail did not have an easy time of it this year in large parts of Europe. It was high time to rethink it, try out innovations and further develop business models.
This is exactly what has been happening in the RetailTech Lab in Denmark since this summer. Kim Hein, Director of the RetailTech Lab, explains what happens in the lab, why not every idea has to be a success and why retailers shouldn't miss the train.
Mr. Hein, in your opinion, which technologies are currently on the rise in the retail industry?
There are a lot of new technology areas within retail that are gaining ground these days, a bit depending on industry areas and one's concept. However, there are two themes that recur across industries: big data and the use of data for personalized content for the consumer and social selling.
Those who succeed in collecting and structuring data (legally and soundly) about one's customers' behavior, lifestyle, needs, and purchasing patterns – can with this data work more purposefully and relevantly in their communication to their customers, and thereby potentially also lift one's customer satisfaction and desire to buy.
The opportunities to sell directly through social media platforms while the consumer browses news and content are gaining ground and triggers, especially for impulse purchases (nudging). Today, retailers can sell directly from social media platforms without leaving them. Several studies from 2019 show that approximately 2/3 of all sales to young people are made through social selling.
What will be indispensable in the future?
In short – the digital sales channel! We live in a globalized world where the digital universe gives you access to customers all over the world 24/7, whenever they want to shop and on their terms. This does not mean we don't have the brick-and-mortar stores in the future. The physical store becomes more a part of the gears in the perfect omnichannel-journey for the customer and becomes a fulfillment center for faster delivery and service.
Read more about social commerce on iXtenso: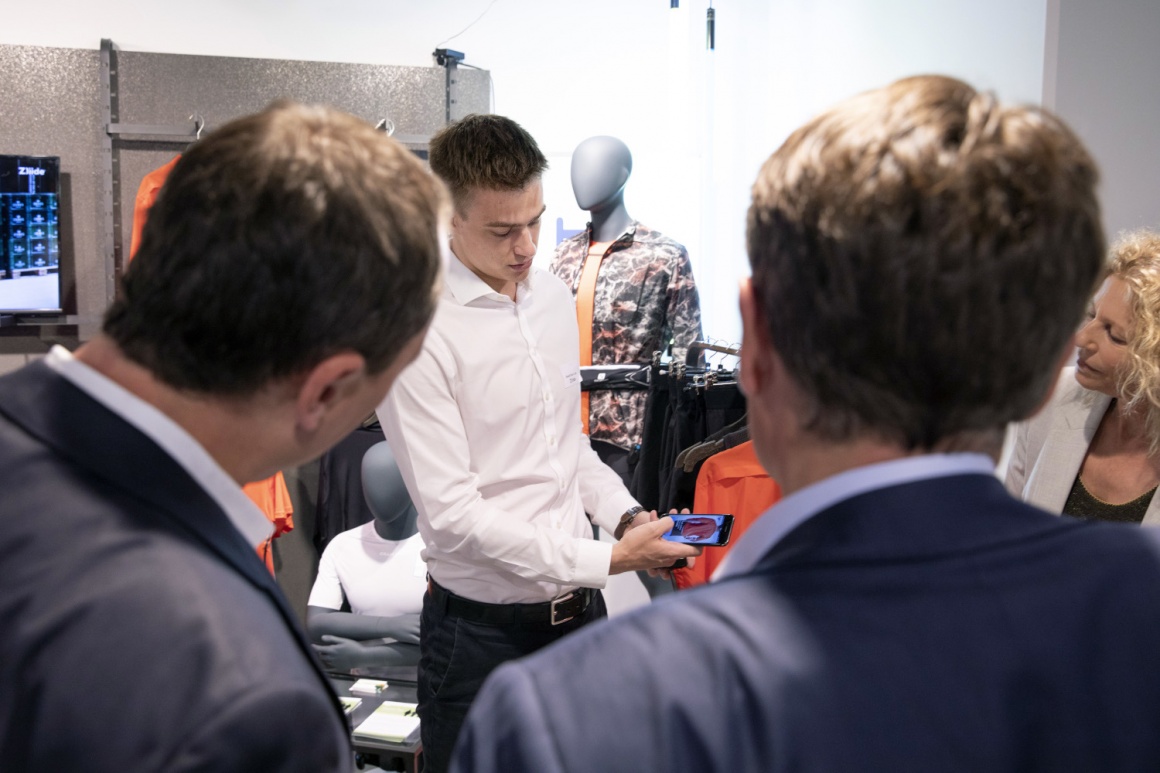 Source: Peter Sørensen
What do you wish for the retail industry?
We're in the middle of the most significant transformation phase in the retail industry's history – we've talked about it for a long time, but it's all just accelerated with COVID-19.
We hope the retail industry gets a little more courageous and jumps on the digital train now. The train is about to leave the platform, you can still catch it, but you can't wait too long – yes, it is a bit of a phrase, but there are still too many retailers who have not taken the digital step yet or have only done so half-hearted. It will have catastrophic consequences for local urban communities if trade dies out, and that is the reality we are facing now.
If you don't know what to do or where to start, then find a partner or an advisor you trust who can navigate you on the right path. With small digital steps, you can transform your current business model to a modern omnichannel model.
So the RetailTech Lab was founded to support the digitalization of retail?
The concept for the lab was developed by Marianna Lubanski, CEO of Science City Lyngby, who wanted to respond to the stumbling and the associated closures in brick-and-mortar retail. The lab is designed to help retailers with their digital development and introduce them to new innovations in the industry. Since Science City Lyngby already had a good network of members with digital solutions for retail, it was a "no-brainer" to establish a lab where you could test new and sustainable technology, where startups could get feedback from retailers, and where Retailers could seek inspiration. The RetailTech Lab, which was founded earlier this year by Science City Lyngby, a non-for-profit organization, together with local and national educational institutions and companies and the support of the Danish government, was opened in the summer.
What is planned for the future in the RetailTech Lab?
Every month new technological solutions come into the lab, so we are always on the move. Some technologies fall through while others become successful. Still, it is also the intention that not everything will be a success, as we have to test the technologies and see how they work in "real life" in, for example, a buying situation.
One of our focus areas this autumn will be RFID solutions – not only as an easier or faster payment solution but also to create customer experiences inside the store, as you can enrich the customer journey through the store in various ways such as magic mirror or interactive digital solutions in combination with the physical product.
We draw the direction with broad brushstrokes, so there is still a chance that we can be surprised. Ultimately, it is the tech companies and our tech startups who, together with the consumer, decide what direction or focus we have.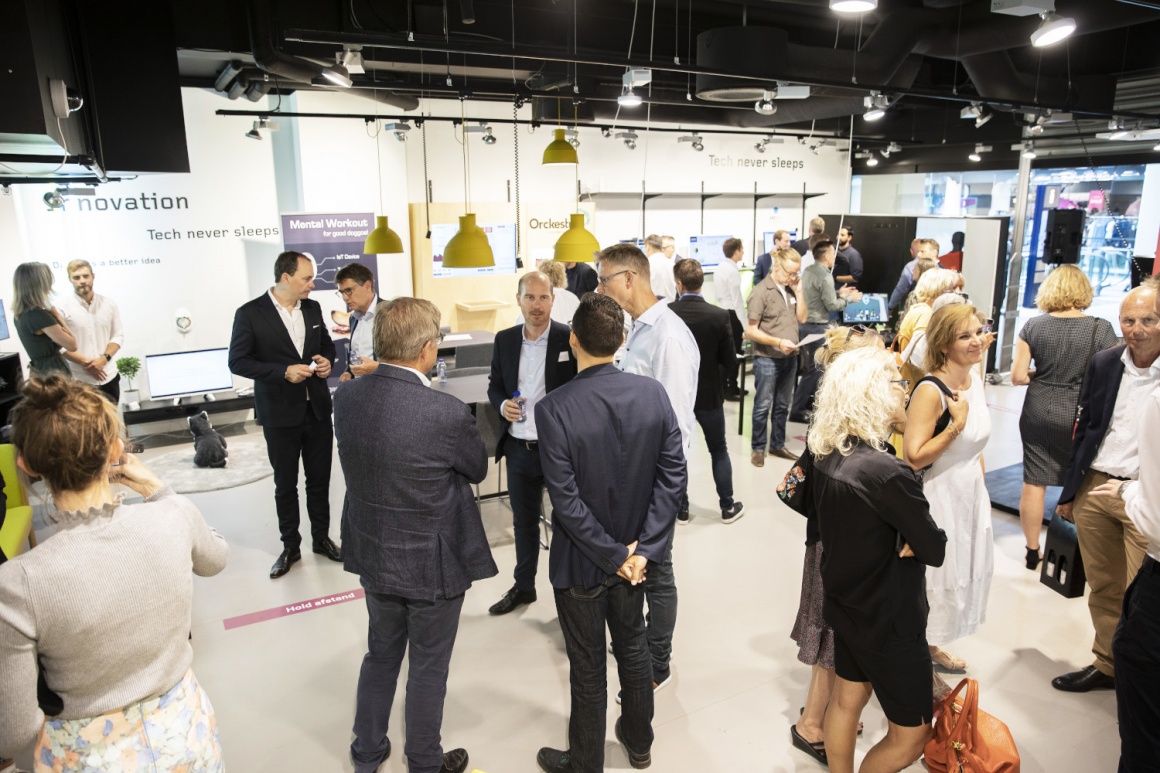 Source: Peter Sørensen
Who comes together in the RetailTech Lab?
This is where technology start-ups, established technology companies, educational institutions, retailers and the consumer meet, test and inspire each other. For this reason, the lab is divided into four separate "zones":
A pop-up zone, which is partly a regular store, where retailers can make a pop-up store in exchange for testing selected startups' technologies. The pop-up zone is thus an experimental test store, where new technologies are being tested; at the same time, the Retailer can sell their assortment through or with the latest technologies.
A test and demo zone where tech solutions are exhibited and demonstrated.
An event zone where technologies and solutions for monthly pitch talks and events are presented.
A work zone (co-creation zone), where students and startups are ready to closely study and analyze which solutions provide the highest output or value for retailers/consumers.