Interview • 20.07.2022
Vending and payment – a contactless romance
How the pandemic has changed the vending, retail and payment industries
The pandemic brought the rise of contactless solutions – not exclusively, but also for sales and payment. One of these solutions are vending machines.
Since vending machines and payment go hand in hand, we grabbed both Moritz Haendel, Managing Director of Automatenland GmbH, and Torben Dankers, Sales Lead Vending at CCV GmbH. We talked to both experts about the transformation of the industry in recent years and asked them how retailers and consumers deal with vending machines and how they prefer to pay at them.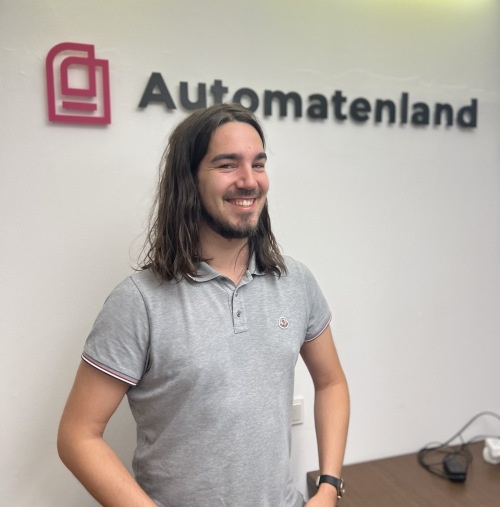 Source: Automatenland GmbH
In the last two and a half years, many industries have undergone a major transformation. What changed in the vending market?
Moritz Haendel, Automatenland: Behind the scenes, we are witnessing the biggest transformation the vending business has ever seen. Over the last few years, the retail industry and other sectors have been thinking about how to face the future and how they can continue to grow.
Adding to that, we see – and this completely new – a strong rise of new operators; specifically in the outdoor vending business, which used to be an area with little competition.
Torben Dankers, CCV: A strong trend we are observing is for example farms and other fresh food suppliers who offer their fresh foods in a vending machine at their local farm shops. We also see that big retailers are testing vending machines and 24/7 shop concepts. For both uses, the vending machines get equipped with (contactless) card payment systems.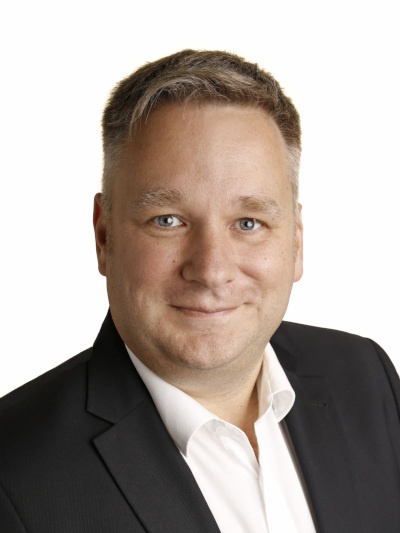 Source: CCV GmbH
The payment market has also evolved. What changes do you see here?
Torben Dankers: Powered by a worldwide change in consumer behaviour due to the corona pandemic, there is one big theme: fast and fluid innovation. It's about the growth of omnichannel commerce, the new role of terminals beyond payment, and the shift to more self-service. Very relevant is the connection between loyalty and payment as well as how EU legislation is setting new payment standards.
Payment no longer stands alone: it is deeply intertwined with customer loyalty, sustainable behaviours, marketing activities and many other key aspects of commerce.
How much of the change you see in your industry is due to the COVID pandemic?
Moritz Haendel: The pandemic has shaken many businesses but has also opened many doors because the rising labor costs and staff shortages need solutions. Without the pandemic, not many would have thought about whether vending machines could support or replace humans. We have many gas stations as customers, which now equip their night counter with vending machines because the staff is very difficult to find.
Torben Dankers: Looking at the payment industry, we see that the COVID pandemic accelerated the digitalisation of payment. E-payment was widely promoted as safe, fast, and hygienic. In Germany we have made a definitive shift from bills and coins to electronic payment. In particular, contactless payment made the next big step forward.
Do you also perceive a change in payment behaviour related to vending machines?
Torben Dankers: At CCV we see an increase in requests of operators to equip their vending machines with card payment modules. That consumers want to pay with their bank cards at a vending machine, is also supported in research studies of vending associations in Germany and Europe.
Moritz Haendel: Paying by card is now possible at almost every machine, but the Germans are still a little in love with their cash. The acceptance of cashless is growing though, and some operators now work entirely without cash. Specifically, Apple and Samsung Pay, where consumers pay with their smartphone or smartwatch, become more popular. Providers of such devices join this innovation race: Smart devices can now be like a small smartphone attached to the vending machine and some of them can even distribute apps.
"As we can see in the numbers of the EHI study 'Payment Systems in Retail 2021' the contactless Girocard transactions increased from 35.7% in December 2019 to 60.4% by the end of 2020 in Germany." (Torben Dankers)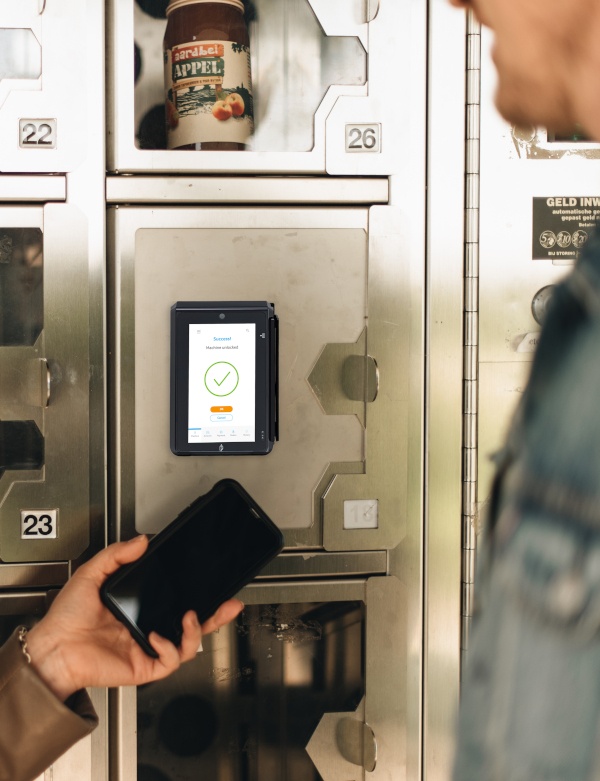 Source: CCV
Are there new use cases for vending machines that weren't as widespread a few years ago?
Moritz Haendel: Clearly, yes, because the market has recognised that, in principle, vending machines can sell any product. The device works around the clock, is rarely sick, and sells gladly on holidays. Demand for vending machines that sell DIY supplies, spare parts, CBD products, and telephone accessories has risen sharply in recent years.
Are there products that are in demand now from consumers at vending machines?
Moritz Haendel: The top sellers in the snack and beverage sector are in demand and generate the most significant sales. It is remarkable, however, that another behaviour of the customers is visible at butcher shops: Despite the fact that the store is open, customers prefer to go to vending machines placed next to the entrance, even though the prices are higher than shop prices. Similarly, in the snack and beverage area, the vending machine is seen by customers as more attractive than it was before the pandemic.
Are retailers using vending machines differently than a few years ago?
Moritz Haendel: There are two camps of retailers who work with vending machines.
Small independent retailers have recognised the benefits: Kiosks, butchers, and fishing stores are already fully involved and successfully operate vending machines, so goods can be sold, even if the store is closed.
The retail chains, on the other hand, are reluctant at first glance and are trying out smart stores. They are feverishly searching for an intelligent solution that will ensure stable sales in the future. We are also involved in projects like this and have developed a terminal that supports such solutions. A classic vending machine would reach its limits at some point.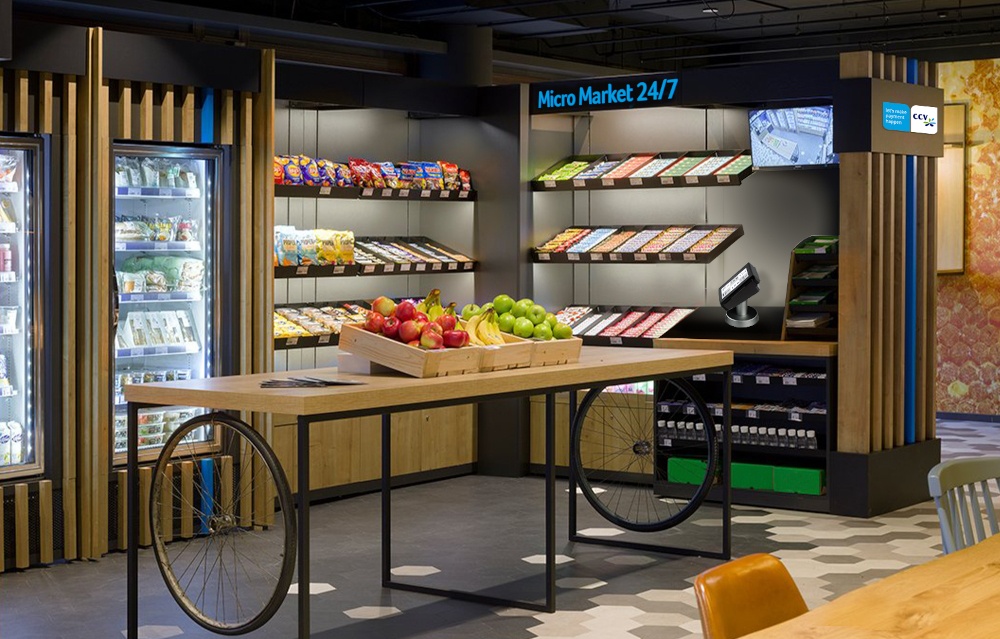 Source: CCV
What do you expect for the future?
Torben Dankers: Contactless payment at vending machines will become a standard and payment via mobile devices is growing too but this will take time. On the one hand, due to the effects of the COVID pandemic operators had to think about a different strategy since there was less revenue to reinvest, and we still see their difficulties. On the other hand, costs for handling cash are increasing, which will support card payment as an alternative payment solution for the future.
Moritz Haendel: The industry has never grown as much as it does now; operators who do it as they have always done will fail. The time of the New Economy has begun, and the cards will be reshuffled.
Thank you both for your insights.