Interview • 04.04.2022
Omnichannel strategies in the opticians' industry: Paul Rottler from Brillen Rottler
AI, AR and online tools in the eyewear trade: statements from eyes + more, Fielmann, Mister Spex, pro optik and Rottler
Offline or online? Contrasting these two concepts as opposites is outdated; the physical and digital worlds mix and complement each other – especially in retail. We took a look at the optical industry as an example of this.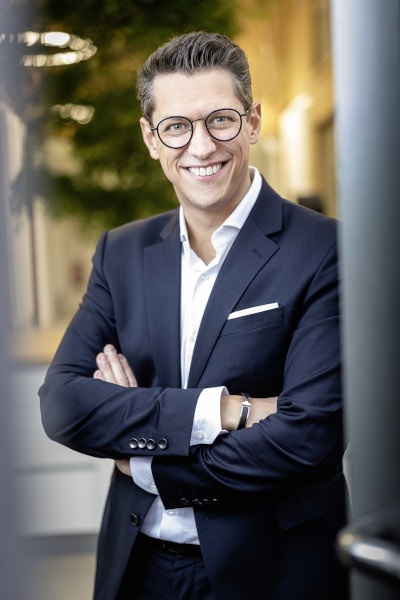 Source: Brillen Rottler GmbH
In a series of interviews, we asked five representatives of optical businesses – eyes + more, Fielmann, Mister Spex, pro optik and Rottler – the same questions. What omnichannel services or online offerings are they focusing on? What developments do they expect for their industry? And how can offline and online be optimally integrated?
Here are the answers from Paul Rottler, CEO of Brillen Rottler GmbH.
The optical industry is increasingly shifting to digital. Will artificial intelligence (AI) soon replace personal consultation when buying glasses?
I believe that at this point in time, personal consultation is irreplaceable when buying glasses. After all, the purchase is about emotion and individuality. I don't know of any AI system that can meet this need, but you never know what the future will bring.
What are the three most important online or omnichannel tools and services for your business?
There's no general answer to that. Basically, we want to offer our customers an individual customer journey that serves them online, but also offline, and makes them happy. In my view, value-added and experience-oriented services such as intelligent appointment scheduling or a fitting in the living room of the customer's home are enormously important.
We asked the German Central Association of Opticians:
Which technologies will you invest in the most over the next few years?
It's not necessarily a question of technology, but rather our digitization strategy focuses on where it will bring the greatest benefits for our customers. We will certainly continue to invest in our online store, but also in the fundamental optimization and automation of processes.
Keyword 'virtual try-on': What role do you see for the use of augmented reality for online eyewear try-ons in the next few years?
Trying on glasses online is already standard in our industry, but also in retail in general. I can well imagine that augmented reality will definitely find its target group. How large the market penetration will be remains to be seen.
Is reliable online measurement of visual acuity coming? Are you already using it?
In my opinion, the technology behind a valid online measurement is not yet sufficiently refined. Currently, there is no system that I know of that would even come close to meeting our quality requirements.
---
Brillen Rottler GmbH was founded in 1946 as an ophthalmic optics company with a specialist photographic department and is today one of the largest family-run optics companies in Germany.