Interview • 15.03.2022
How will consumers buy eyewear in the future?
Measured and focused: online, offline or omnichannel at the optician
The "onlineization" stops at nothing, not even at the eyewear trade. Online purchases of eyeglass frames, sunglasses or contact lenses are widespread. But what about topics such as virtual eyeglass fitting or measuring visual acuity from home?
We spoke with Sigrun Schmitz from the German Central Association of Opticians and Optometrists (ZVA = Zentralverband der Augenoptiker und Optometristen) to get an overview of the optician industry.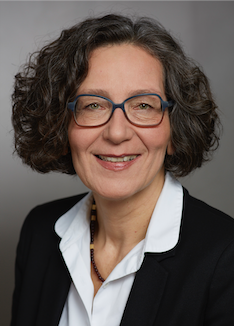 Source: ZVA/Peter Boettcher
Does the future of eyewear retail lie in brick-and-mortar, online or multichannel sales?
Sigrun Schmitz: We assume that multichannel business will continue to grow. In the area of prescription eyewear sales, brick-and-mortar and online sales are becoming increasingly intermingled, and online-only sales are almost non-existent (anymore). The formerly online-only companies are increasingly moving towards working with local partner opticians or are also opening their own stores.
In almost every eyewear purchase, there are points of contact with a local optical store in the customer journey. This is impressively confirmed by the study conducted by Kantar in January/February 2020, which was commissioned by the ZVA.
If we look at the proportions of prescription eyewear sold through the various channels, the breakdown according to the results of the study is as follows:
89 % on-premise purchases
9 % multichannel purchases
2 % pure online purchases
The ZVA assumes that multichannel business will continue to increase in the future.

Source: ZVA
What can brick-and-mortar opticians learn from online eyewear retailers like Mister Spex or Brille24?
Younger target groups can be won over as customers via appealing websites, webshops and the operation of social media channels. The introduction of additional online elements such as digital appointment scheduling can make sense.
Which online or omnichannel services do you think make sense for stationary retailers?
Brick-and-mortar opticians sometimes offer so-called contact lens subscriptions with a regular shipment of replacement contact lenses – combined with a reminder for a regular on-site eye examination. Such offers can be expanded even further.
How important will be the use augmented reality be in the future to try on glasses online?
In order to be able to offer potential customers a "glasses try-on" – in the sense of selecting a frame according to fashion aspects – already on the sofa at home, the use of augmented reality and online offers can make sense in addition to the classic glasses shelf on site.
What can online and omnichannel eyewear retailers learn from traditional, brick-and-mortar retailers?
A cultivated personal relationship with the customer creates a relationship of trust. After all, the optician is not just an eyewear retailer, but a craftsman, healthcare provider, contact lens fitter, consultant, and much more. Many services can therefore simply not offer pure online retailers. However, a comprehensive individual consultation with the customer, which addresses his or her specific visual needs, is essential to determine the perfect visual aid for him or her.
What is the ZVA's position on online measurement of visual acuity?
Particularly multifocals and varifocals require special care when fitting the glasses. This can only be done on site, and professional anatomical fitting is also important to ensure optimal, pain-free vision.
Online vision tests, which are used to determine the order values of spectacle lenses or contact lenses, do not – at least at the present time – comply with the applicable working and quality guidelines for ophthalmic optics and optometry (AQRL). This means that the results are not comparably precise with measurements taken by opticians and optometrists who work in compliance with AQRL. Online services have not yet been able to keep up, especially for more severe refractive errors or complex products such as varifocals.