Complaint management • 13.08.2020
4 tips on how to handle customer complaints
How you can effectively respond to negative reviews and use them to be a benefit to your company
Most retailers don't like customer complaints. Plus, they also mean extra work. Yet ignoring complaints is not a great long-term strategy because any bad customer experience can haunt your brand if it becomes public. That's why retailers must respond. But how? We have created a simple 4-step plan for you.
First, the good news: Once you have mastered the art of handling customer complaints, you can even turn them into opportunities. We will give you a few practical examples to illustrate this point.
How to respond to customer complaints
For more information about general aspects of complaint management and why companies should take action and pay close attention to the issue, read our article The importance of effective complaint management. Let's focus on the pinnacle of complaint management. It's definitely not an easy feat for employees to respond to customer complaints and negative comments in the right way. Effective training, useful information, and guidelines can make all the difference. Here are a few general tips to help you effectively respond to complaints.
1. Remain calm, objective, and friendly
Don't take the complaints and anger of customers personally. Don't get dragged down to a level of impertinence and insult. Remain calm and polite, yet firm. If this type of dialogue is not possible, you have the right to end the conversation. Document and keep notes about the exchange.
2. Express empathy and be honest and sincere
Express empathy and try to acknowledge the customer's anger and concern. Make sure to communicate it. Remarks like "I understand your frustration" or "I would be unhappy, too, if I were in your shoes" help disgruntled customers feel understood. Take a personalized approach and address the other person by their name. Try to avoid deadly standard customer service phrases and scripts that sound forced.
Never admit fault or wrongdoing? It might be great legal advice by a lawyer, but customers often expect this kind of concession (whether or not it's warranted) and appreciate a sincere apology. Frequently, it also helps to deescalate the situation.
3. Be solution-oriented
You can often appease aggravated customers if you come up with a resolution. As you take the next steps, try to steer away from questions of guilt and don't chase down the source of the problem. Simply discuss your options and the next steps. Allow the customer to take part in the resolution process. If possible, follow-up to make sure the problem has been truly resolved to everyone's satisfaction or give the customer the option to contact you again if they are still unhappy.
The success of this step largely depends on how you and your associates know your products, services and business processes. The more you know about your company, the more solutions and creative ways you have at your disposal to elevate the customer experience.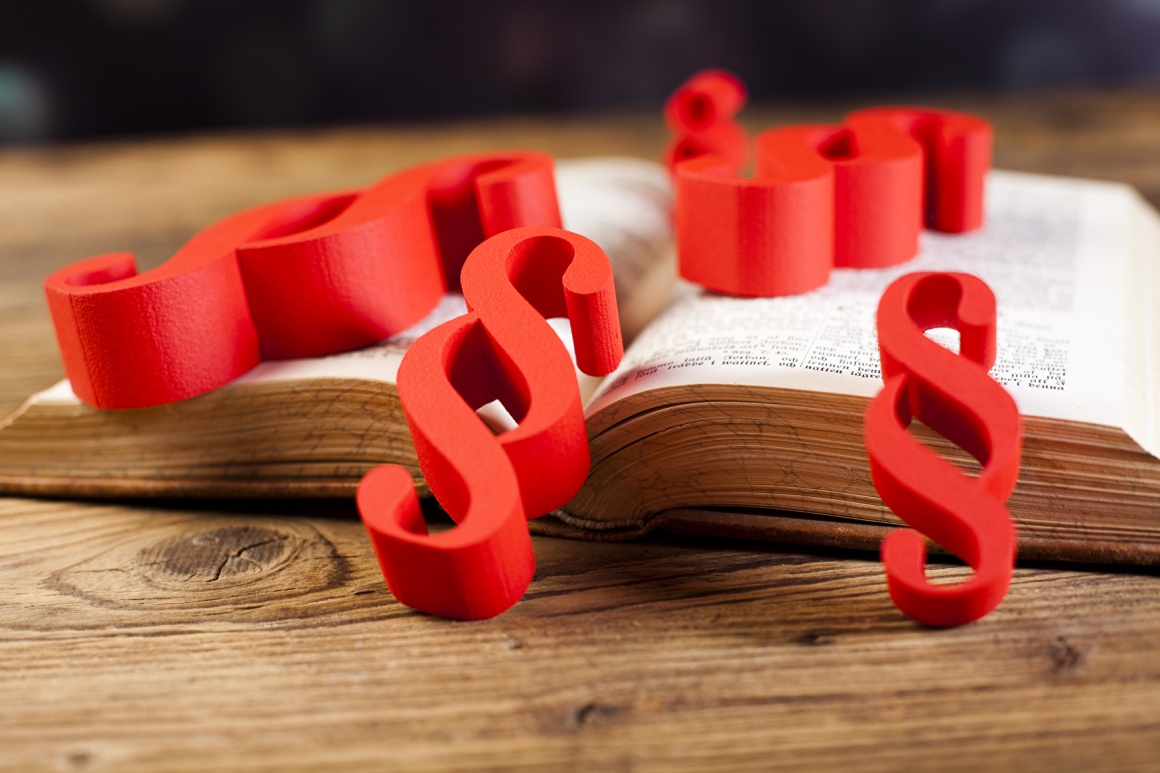 Source: PantherMedia/JanPietruszka
4. Offer non-bureaucratic and generous support
It is import to accommodate a customer's needs. It makes them feel important, appreciated, and special.
Do not hide behind company policy. Instead, adapt your company policy to cater to customer needs. "There's nothing we can do" or "It's because of the system" are not answers that satisfy your customers. Put the customer first, even if it means more work for you or if you must slightly bend the rules.
Ideally, don't let costs be in the way of keeping your customer happy. Offer compensation if you can. Even though customers are well aware that a voucher, a "Get 3 for the price of 2" deal, or a coupon code for a future purchase are meant to inspire another purchase down the road, most of them will view and remember it as a positive gesture by your company.
One caveat: Don't make promises you and your employees can't keep. That's why your company should communicate options customer service members can use to accommodate unhappy customers. Hotel staff in major hotels often have a significant budget to pamper an upset guest. Empower your service agents (even on a small scale) and give them access to know-how to be flexible and deliver great customer support. Remember that generosity pays off in the long run.
The art of turning customer complaints into opportunities
Another benefit? If you manage to turn – even negative – customer feedback and reviews into positive results.
Analyze all customer feedback
Bad reviews and customer complaints can be annoying and time-consuming to deal with. However, they also provide – for the most part honest – feedback and a performance review of your company. It can benefit companies to take this feedback seriously, to process, and analyze it. Emerging patterns or clusters provide valuable insights into how your target audience receives your products and services. You might even learn new things about your target audience and discover the services or features your customers prefer and value the most. It also allows you to identify trends or changes in demand.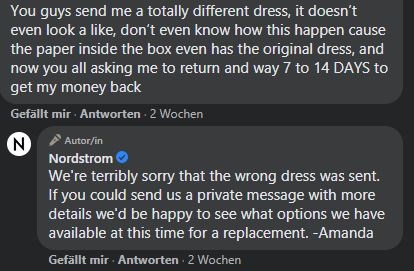 Source: Screenshot from the Facebook page of the retailer Nordstrom
Create relevant and useful content
Complaints are not just telling you what can go wrong. They also point to questions and problems and highlight where your customers need clarifications and what topics they are most concerned about. Customer questions and the answers given by you and your employees allow you to create relevant and useful content. You can address your customers' concerns and provide answers on support pages, in the FAQ section ("Frequently Asked Questions"), on your website, in instructions, and tutorials.
Here are three benefits of informative content:
Many questions and concerns can be easily and quickly addressed by using automated chatbots or by referring to relevant, clear, and useful content.
Since this content answers frequently asked questions or addresses and solves the most commonly searched problems, it can also improve your search engine optimization (SEO) and get you a higher search engine ranking.
By writing content that has a personal touch – employees explaining processes in a nice and friendly manner in videos – you make your company more trustworthy, human, and more accessible.
Social media or PR content
The ultimate art is to creatively turn customer input from complaints and communications into a great opportunity for your marketing. Extract the content that other customers might also be interested in and package it in a clever and entertaining message – as texts, graphics, or videos. Respond proactively to bad feedback. Communicate to customers if you have made changes in response to negative feedback, improved your customer experience, or created new services.
The strategy here is not to hide negative customer reviews and experiences but to creatively showcase your customer-centric business culture in an entertaining way. Here are just two examples:
We don't know whether Virgin Atlantic Airways created this video in response to noisy children on its airplanes, but it's certainly a real possibility. Either way, it serves as an inspiration to take a practical, creative, and above all humorous approach to handling complaints:
To advertise how much delivering excellent customer service is what's at the heart of its company DNA and highlight how far its employees go to satisfy their customers, online retailer Zappos has publically promised – in an exaggerated, joking yet entertaining way – that it offers customer service for anything.
One extreme case of customer care was even featured on the Tonight Show Starring Jimmy Fallon on US television: A Zappos employee answered a call from a customer and embarked on a conversation that lasted almost ten-and-a-half hours. The two bonded and continued chatting even long after the customer had been helped.