Interview • 16.05.2022
Planning staff sensibly – with empathy and AI
Interview with Maximilian Thost, Country Manager DACH at Quinyx
Like no other event before it, the pandemic has shown retailers how important it is to have a well-functioning workforce management system. Absences due to illness or quarantine and the resulting additional workload for the employees remaining in the store are becoming more frequent and can affect several employees at the same time.
One way to avoid such problems as much as possible is to automate and use artificial intelligence in workforce planning. We talked about this with Maximilian Thost, Country Manager DACH (Germany, Austria, Switzerland) at Quinyx.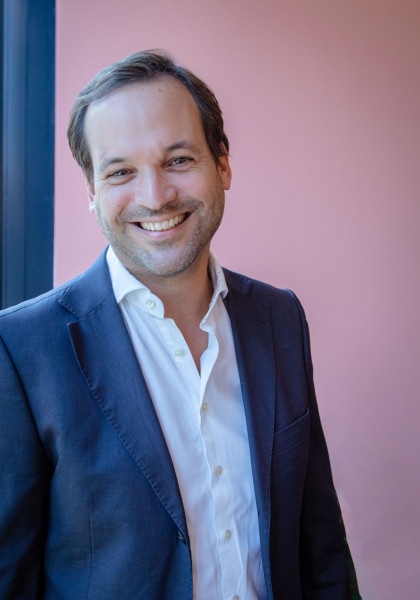 Source: Quinyx
Mr. Thost, you talk about current challenges in the retail industry. What is the personnel situation like in the retail sector right now?
Maximilian Thost: The ongoing digitization presents huge opportunities and equally huge challenges for the retail industry. The personnel situation in Germany is tight, not only in stores, but also in administration and logistics. According to our own recent study, 50 percent of frontline retail employees in the DACH region have thought about quitting in the last year. 70 percent of respondents are confident that they can easily find another employer based on their skills. This highlights the urgency for companies to focus more on HR (human resources) topics – and thus on HR software and task management – as part of their digitization efforts.
After all, the current labour shortage in this country is not only a problem for employers – it has a direct impact on the entire workforce. Hourly employees often have to work harder and to stricter shift schedules to compensate for the labour shortage. But when it comes to customer service – and the potential risk that the quality could suffer – the retail industry is paying attention.
What impact does the pandemic have on workforce planning?
Maximilian Thost: On one hand, the pandemic has accelerated the trend towards digitization, and on the other hand, it has made the human side of our ecosystem more apparent: Since COVID-19, it has become clear to many employees from all industries that flexibility is not an additional benefit, but high on the list of essential job requirements. Especially in the retail sector, employees cannot simply switch to a home office – in the event of increased sick leave or when employees have to go into unplanned quarantine, companies need to be flexible in order not to overburden the remaining employees.
In addition, stricter hygiene or admission regulations have increased the workload in many stores. If shift managers plan their employees' shift times manually, for example using Excel, this costs a lot of time. When shifts have to be rescheduled at the last minute due to sickness, staff planners' nerves get the better of them. A solution that automatically makes suggestions in the event of illness, for example, saves a lot of time and is easy on the nerves.
Which needs and problems are the most important for the employees?
Maximilian Thost: The trend is clearly towards more co-determination and a say in how one's own work is organized – this is just as true in retail as in all other industries, in both the white and blue collar sectors. According to our study, this, together with the enjoyment of the job itself, a healthy working environment and fair pay, is both a desire and a need on the part of employees and a clear mandate for employers.
What challenges do retail workforce planners face?
Maximilian Thost: HR planners must ensure that the right employees are always in the right place at the right time in order to maintain the quality of service and thus the satisfaction of their customers at the highest level. At the same time, they must promote and retain their most important resource, the employees, and possibly also recruit new ones.
To do this, they must keep their finger on the pulse of the times and adapt to the changing demands for smooth and transparent communication that involves staff more quickly. But all of this can only succeed if personnel/shift/ duty planning, and all related processes are digitized in this spirit.

Source: Quinyx
What advice do you have for personnel planners regarding the handling and scheduling of employees?
Maximilian Thost: Clearly, automation instead of manual planning benefits everyone involved. Even better is a comprehensive system that covers not only scheduling, but also time recording via an app and offers employees more freedom through certain functions, such as specifying their own availability.
This ensures that employees can be directly involved in personnel planning, which in turn automatically takes individual needs into account. This also includes extended analysis tools to compare between branches and to be able to act more quickly if a bottleneck arises.
You talk about artificial intelligence as an aid in workforce planning. What exactly can this help look like?
Maximilian Thost: Automation is the first step; it helps retail companies, for example, to take employee preferences into account, close staffing gaps, and maintain compliance. Those who automate save time and immediately increase the efficiency of their processes.
Artificial intelligence then comes into play – as the next stage – especially in personnel requirements planning: Historical data from the company is collected and analysed. The algorithms used create forecasts for the short- and long-term future, and based on this, the personnel situation can be better planned: How many employees do I need to hire, how many do I need to plan for when and for which situation?
It becomes particularly exciting when staff planners have to calculate "what-if" scenarios, such as a new pandemic wave in which many employees could be absent at once. At this point, publicly available data can also be fed in, for example, to calculate the probability of an absence due to illness.
What technologies are needed to support planning using AI?
Maximilian Thost: Integration into an existing tech stack is pretty straightforward. Our AI solutions integrate seamlessly with most common workforce management systems and can also support company-specific integrations. Whether it's the ability to automate data into payroll or connect to other internal applications via REST and SOAP APIs, it can all be done with interfaces.
In this way, figures from the POS can flow into the AI, such as items per transaction, historical sales, visitor numbers/footfall or staff budgets. But external factors that could have an impact on the staffing situation, e.g., special events such as the Football World Cup or Halloween, and likewise weather data, can also be included for forecasts.
What are the investment costs for retailers?
Maximilian Thost: After the project costs for implementation, recurring annual fees are due, as is usual for SaaS solutions, depending on the modules selected, the number of users to be scheduled, and the contract term.