Company News • 19.12.2021
Empowering Effective Front-Line Employees During Labor Shortages
Managing Labor Shortages with Intelligent Retail Solutions
Even as some of the worst effects from the COVID-19 pandemic begin to recede, retailers are still experiencing immense pressure to their operational infrastructure. Many retail associates, laid off during the pandemic, decided not to return to their old jobs. Some have sought new careers or are still waiting for the best possible offers at other retailers. Peak sales periods such as back-to-school sales and holiday seasons will also increase associates' workloads, making it difficult for them to manage all of the facets of their work.
Given the changes in shopping behavior, associates are also on the sidewalk fulfilling curbside pickup orders and working in mini warehouses. They are also implementing key safety policies, which are being updated regularly, depending on the region. Ultimately all of this places an extra strain on the existing workforce, which is inadequate for the public's growing demand for omnichannel services.
Supplier

Kokkolastr. 5-7
40882 Ratingen
Germany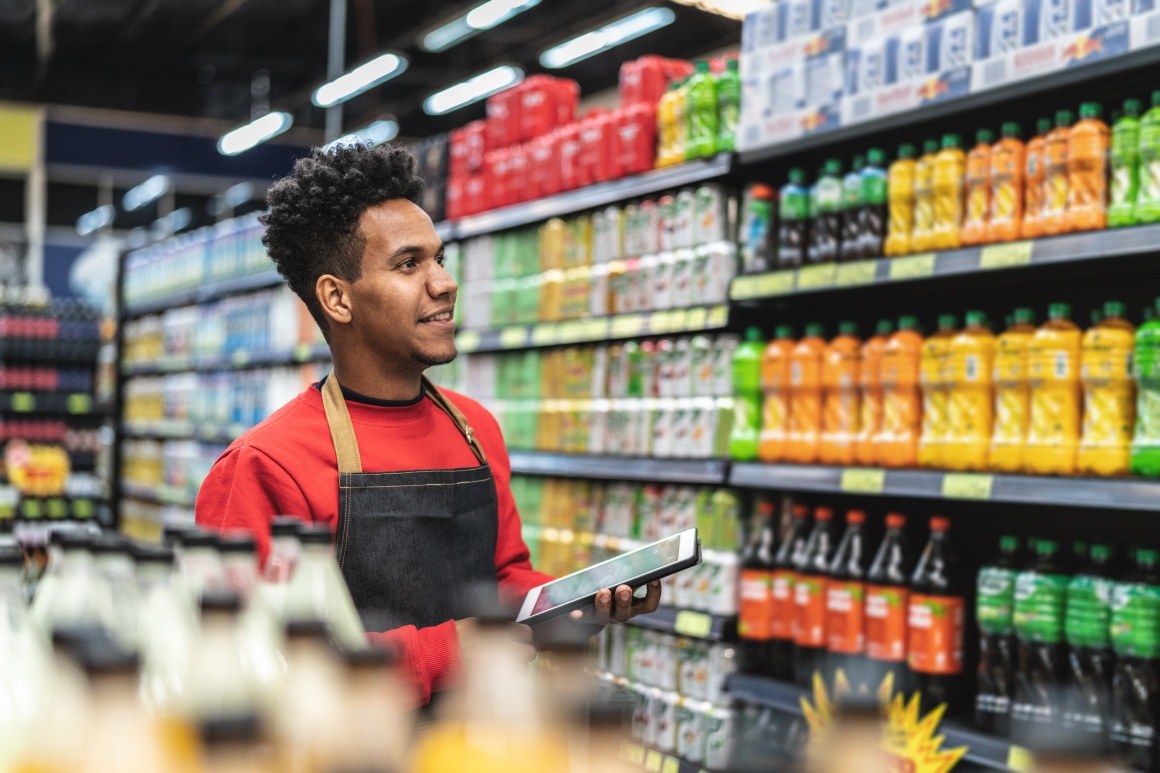 Source: iStock-999084240
Contending with Today's Retail Workforce Challenges
Given the current labor shortage and retailers' increased demand for labor, employees who feel mistreated are more likely than ever to leave their jobs. This situation means:
It's harder to adequately schedule associates where and when they are needed, making planning and executing corporate-driven initiatives and tasks nearly impossible
There's limited-to-no visibility into both near term- and long-term labor budgeting demands, reducing managers' or corporate's ability to plan ahead. This means that managers have to rely on guesswork to estimate associate availability and execution capabilities, leading to errors and gaps in coverage
Management is stuck trying to make one-off fixes to problems or covering the front line, meaning customers go unattended
Clearly something will have to give, as these conditions make for a disruptive and unhappy workplace. Workers will be burned out, frustrated, and unable to provide an excellent customer experience.
Managing Labor Shortages with Intelligent Retail Solutions
Robust, mobile execution and labor scheduling solutions are a great way to ensure that you make the most of the employees you have on hand, scheduling them intelligently to respond to both planned or unplanned demand and events. These include:
Workforce management solutions: Labor budgeting and forecasting is tough in ideal times, particularly if managers are relying on spreadsheets, paper, emails, and phone calls to match their teams to customer demand. Today, given labor shortages and inflexible labor budgets, leveraging these old systems to meet current demand is incredibly difficult. To make the best use of all available managers and employees, retailers need intelligent scheduling and forecasting to optimize their labor spend.
These systems leverage AI to take into account complex and rich historical data, including that gathered since the pandemic arrived. Managers can create reliable schedules that factor in employee preferences for shifts and customer behavior (such as seasonal ebbs and flows), and can share schedules as far in advance as possible with the associates.
These solutions also give employees the ability to smoothly swap out or pick up shifts, according to managerial approval. And with built-in functionality to support compliance with union rules, local and federal government requirements, and corporate best practices, retailers can reduce potential overtime costs, as well as prevent fines or legal penalties–without adding stress or undue burden to managers.
Centralized communications and task management solutions. Your current lean workforce needs to operate like a precision machine. This means there can be no time or resources wasted on non-value added or redundant tasks–like fishing through emails for directions on how to set up or execute promotions. Execution must be decisive and fast, with managers and employees alike knowing exactly what is expected of them and when.
Real-time task management and communications applications can solve operational challenges and boost customer engagement by drastically reducing excess email, phone calls, and other time-wasting activities. By presenting store associates with a prioritized list of tasks that updates in real time, these solutions ensure that employees always know where to be and what to work on at all times. The system also monitors execution rates and has the ability to take in feedback from the front line. This means a higher completion rate for corporate tasks, and enables management by exception.
Retailers must explore the best ways to leverage their existing capabilities while keeping employees engaged and productive during their shifts. Informing and empowering them via modern store operations solutions is one key way to do so.
To learn more, check out our white paper, "How to Foster a More Effective and Productive Retail Workforce."