retail salsa – Spice up your community • 01.06.2022
Interactive Touchpoints: Marketing you feel
Fingerfood for your customers
A pinch of digital, a spoonful of interaction, and a touch of networking – and the customer journey in your store becomes a full-bodied taste experience. Interactive touchpoints add the necessary zing, because commerce no longer takes place only online or offline. What counts is the omnichannel experience.
Reach your customers directly and easily at any time with digital signage or offer them shopping opportunities of a special kind with a smart mirror. After all, interaction – in addition to personal service – has always been the major added value in stationary retail. With digital services at the POS, you can bring together the best of both worlds – to your advantage.
How can you use interactive touchpoints to give your customers a unique shopping experience?
Find out in our retail salsa Tech Talk on June 1 at 4 p.m. – this time live from and at EuroCIS in Düsseldorf, where the retail technology community meets – we use this expertise and bring together exciting speakers who reveal their favorite spices for the interactive customer journey.
Supplier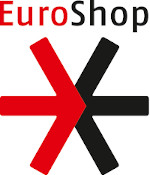 Stockumer Kirchstraße 61
40474 Düsseldorf
Germany
Celsiusstraße 43
53125 Bonn
Germany
You can't be there on 2022/06/01?
Register anyway and get your personal access to the on-demand video after the talk.
There are two more retail salsa Tech Talks from EuroCIS:
Be there and join our discussion!
Register now at www.retail-salsa.com.
Do you have specific questions on interactive touchpoints? Feel free to send them in advance to service@retail-salsa.de. We will find answers in a talk with our experts.
Your hosts
"retail salsa – Spice up your Community" is the virtual webtalk that brings retailers, suppliers and independent experts together to talk about components of a successful customer journey. We don't make a secret of the ideal mix, but share insights and experiences. retail salsa is hosted by iXtenso – retail trends and EuroShop – The world's no.1 retail trade fair.