retail salsa – Spice up your community • 01.06.2022
Smart Stores: Fast shopping on the go
Live from EuroCIS: The kitchen help among stores
Hungry for a delicious dish, but not much time? Using a food processor saves time here and offers endless possibilities to satisfy your appetite. It's the same with Smart Stores: scan the goods and pack them without having to stand in line. Or pack the goods and just leave the store.
Whether Grab & Go, Scan & Go or Self-Checkout – sensor technologies or image recognition make cashierless stores a reality. Customers can shop and pay directly with their smartphone, while in the background robotics or AI recognize when the shelves need to be restocked – and automatically restock them.
Are you interested in smart store solutions and technologies?
Whether it's food retail or any other industry: Get the secret ingredients from our interactive retail salsa Tech Talk Smart Stores with our experts. We presented this webtalk live from EuroCIS. You can watch the on-demand video free of charge online after registration.
Supplier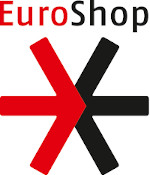 Stockumer Kirchstraße 61
40474 Düsseldorf
Germany
Heilsbachstraße 22-24
53123 Bonn
Germany
You couldn't be there on 2022/06/01?
Register anyway and get your personal access to the on-demand video after the talk.
There are two more retail salsa Tech Talks from EuroCIS: