retail salsa – Spice up your community • 12.05.2022
Automation and AI: Never running "out of …" again
Webtalk: Sharp touch for your automation thanks to artificial intelligence
You know when you try a dish and you're missing that certain something to make it really delicious? That is how your clientele may feel when they find out that, "This item is unavailable, out of stock, or available at another location". To prevent such customer experiences, the most important ingredient for your optimal inventory tracking and assortment planning is: artificial intelligence.
Together with our experts, we will find out in our retail salsa Tech Talk which ingredients the perfect automation recipe should have – live from EuroCIS 2022 in Düsseldorf on 2022/06/01 at 1 pm. We will use the expertise of the retail technology community coming together here for our interactive talk, in which you can actively participate and also ask all the questions you have always been looking for an answer to, for example:
How can I manage my inventory without leaving customers disappointed in front of an empty shelf?
How can inventory accuracy be optimized?
How can inventory be monitored automatically – perhaps even in real time?
How can artificial intelligence help to optimize your own assortment planning and trigger reorders automatically?
Do you find interesting points of contact here? Then register online for the retail salsa Automation and AI, participation is free of charge. The webtalk will be held in English.
Supplier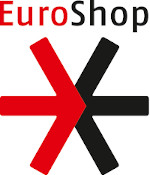 Stockumer Kirchstraße 61
40474 Düsseldorf
Germany
Celsiusstraße 43
53125 Bonn
Germany
You can't be there on 2022/06/01?
Register anyway and get your personal access to the on-demand video after the talk.
There are two more retail salsa Tech Talks from EuroCIS:
Be there and join our discussion!
Register now at www.retail-salsa.com.
Do you have specific questions on stock management with AI and automation? Feel free to send them in advance to service@retail-salsa.de. We will find answers in a talk with our experts.
Your hosts
"retail salsa - Spice up your Community" is the virtual webtalk that brings retailers, suppliers and independent experts together to talk about components of a successful customer journey. We don't make a secret of the ideal mix, but share insights and experiences. retail salsa is hosted by iXtenso – retail trends and EuroShop - The world's no.1 retail trade fair.