Report • 29.11.2021
Pinterest and social commerce: In love, pinned, bought
From visual search to visual shopping engine
Founded in 2010, the Pinterest platform is all about discovery - from creative arts and crafts instructions to recipes, interior design ideas and now even actual products. This makes the online network an ideal platform for retailers, not only to attract new customers, but also to accompany them along the entire customer journey.
With 454 million users worldwide, the visual search engine Pinterest acts as a true traffic supplier, as the content is not only listed on the platform itself, but also in the search results of other major search engines if it is well keyworded. Thus, Pinterest can support entrepreneurs in search engine optimization and increase brand awareness.
The purely visual presentation of content offers numerous opportunities to visually staged products and services to market them in an eye-catching way. The typical "pin" function of the network offers providers the ideal opportunity to bind potential customers to the brand. In fact, more than a quarter of Pinterest usage is related to product searches and purchases. More than three quarters of all users have already discovered (new) brands or products on Pinterest.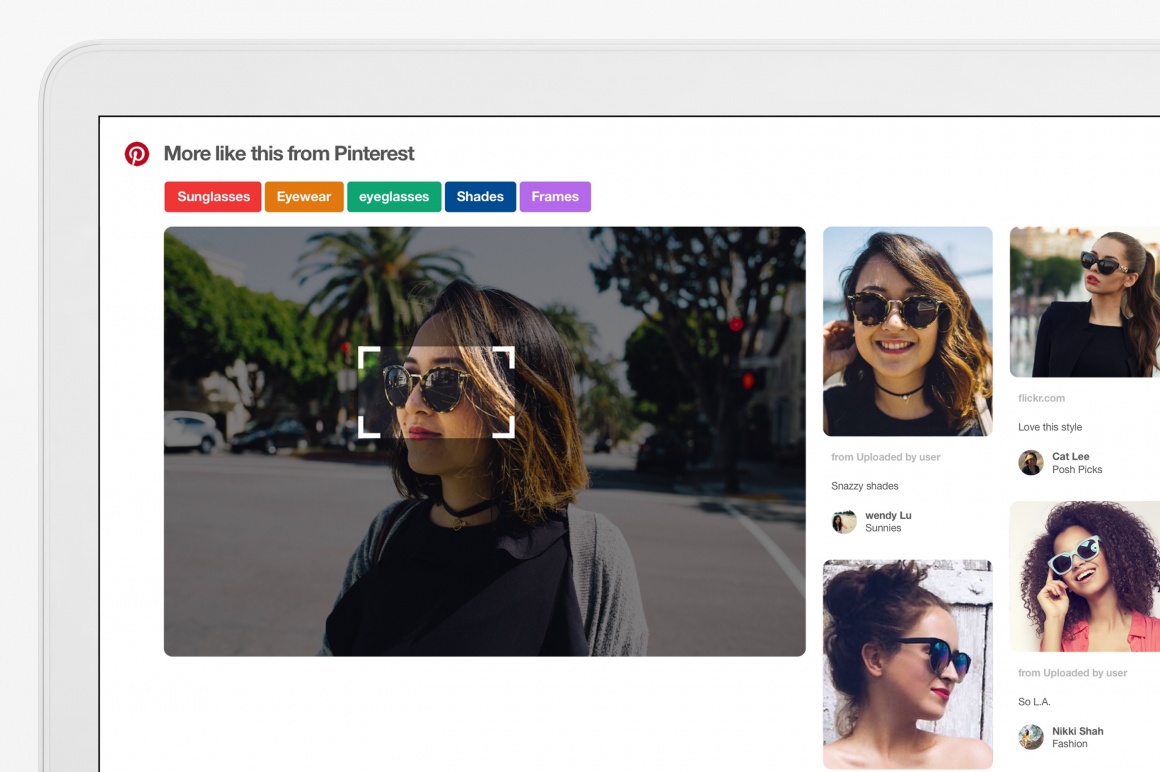 Source: Pinterest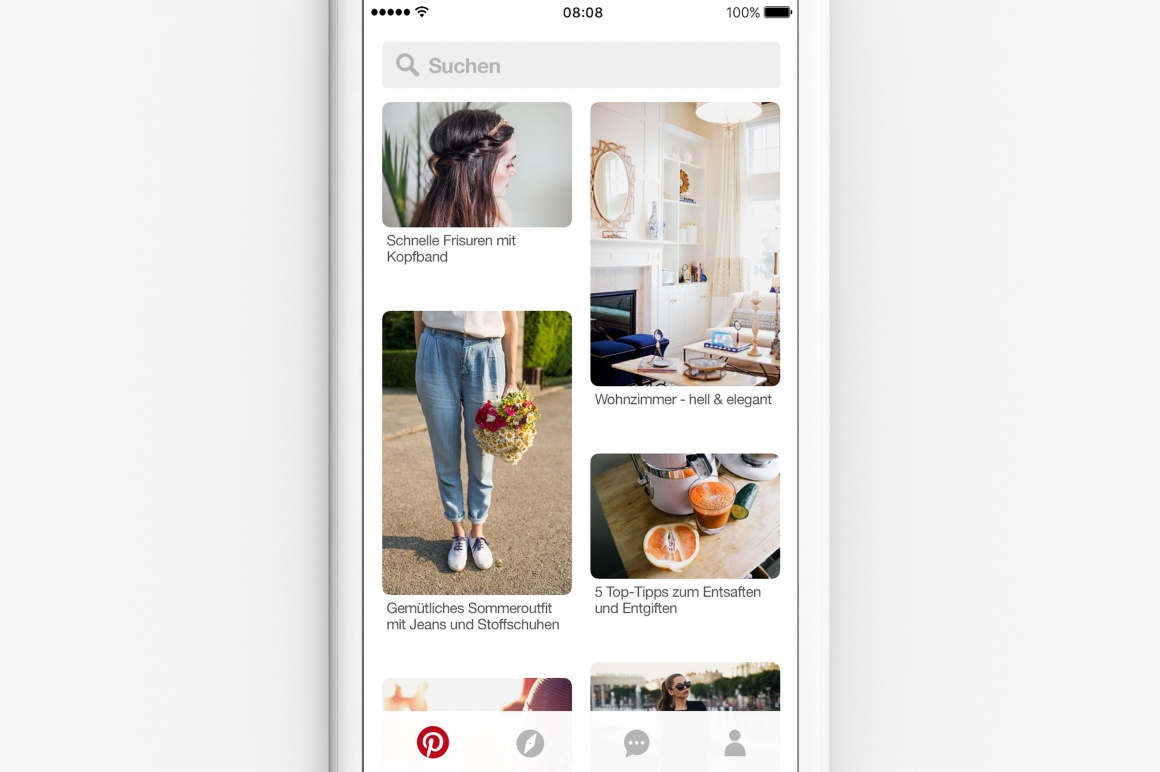 Source: Pinterest
A Pinterest account is therefore an efficient marketing tool.
We'll show you what you need to keep in mind as an entrepreneur on Pinterest:
First, you create a free company profile. This gives you access to tools such as analytics and paid ads that help you increase traffic and sales. The Pinterest ad manager will help you identify and address your target audience.
When posting content, look for high-quality content. Visual content, especially videos, achieve higher visibility due to Pinterest's algorithm. Also keep in mind that your content must come directly from an e-commerce store, blog, or otherwise certified platform.
Base your content on the interests of your target audience and seasonal events. Speak directly to your customers and interact with them.
Integrate a save button on your website! This allows visitors to easily save your images and videos to their Pinterest boards. Make sure to configure the size, shape and color of the button and your content accordingly.
Tag your pins with relevant keywords to fully exploit their ranking potential.
Create so-called Rich Pins that provide additional information about your product or service in addition to an image (for recipes, for example, it's a good idea to include the ingredients).
Pinterest clears the way for customers to shop online more quickly and easily
In the summer, Pinterest announced that it would expand its shopping function. In doing so, the network wants to create the space to map the entire customer journey on the platform. This will make it even easier for retailers to first inspire Pinterest users, support them in their research, and finally entice them to make a direct purchase.
To this end, the platform now offers new features for merchants:
The Verified Merchant Program: As a verified merchant, you will be marked with a blue checkmark on your profile. For this, you must meet the requirements for high-quality products and websites and be able to prove positive customer service experiences.
A new merchant showcase in the profile will allow merchants to display their products sorted by category, product type or recommendations in the store tab.
Product tags can be added to the pin using the product marker in the pin builder. These include, for example, the exact product name and price. The tags can be viewed by users in the pin's close-up view.
Exciting new features also await customers, including shopping lists, a specific product search, and the visual search "Shopping via Pinterest Lens" using the smartphone camera.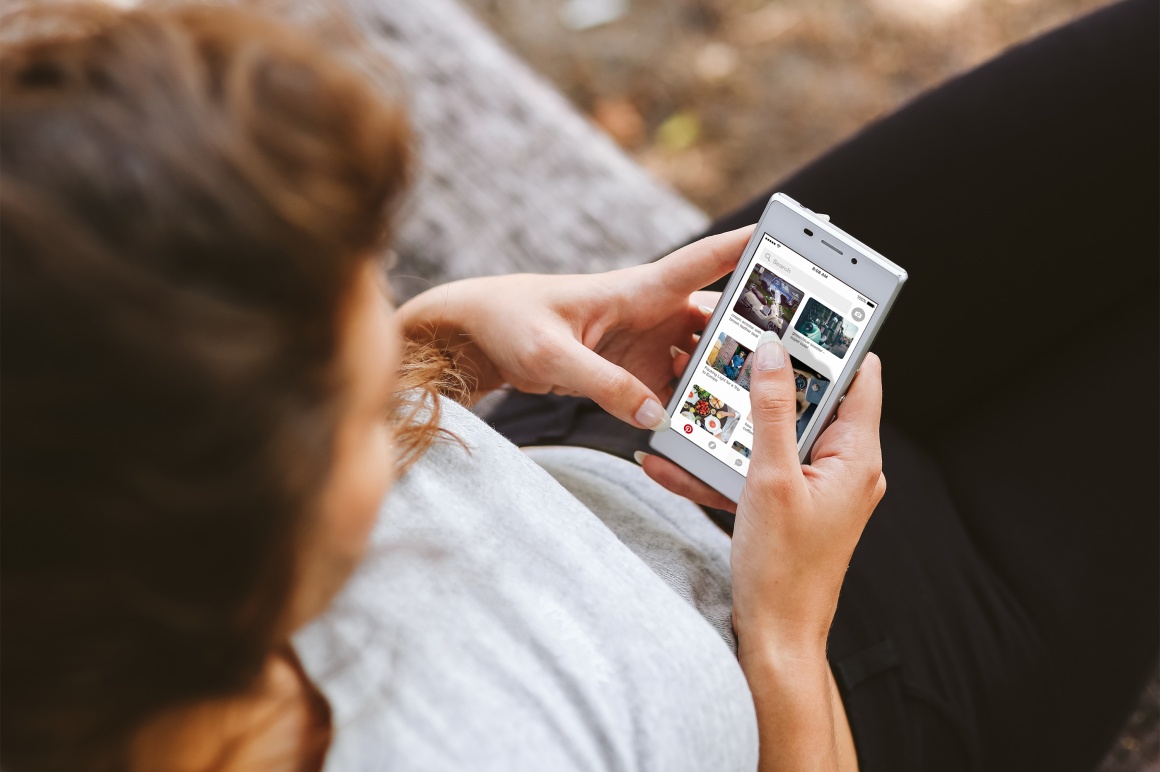 Source: Pinterest
Targeting: Get to know your target group
With your company profile, you can access the Pinterest Audience Insights. These first list general analysis results of all platform users. One of the key facts is that almost three quarters of all users (71%) are female. 61 percent are under 35 years old. The most popular interests are "interior design ideas," "art," "food and drink," followed by "beauty" and "crafts and handicrafts". In addition, you can view many other exciting insights of your target group and use them accordingly for marketing purposes.
We can say that marketing via Pinterest is becoming increasingly attractive for more and more retailers. Where once there were only handicraft instructions and recipes to be found, today products can be searched for, compared and purchased with just a few clicks. Pinterest is on your side: the platform gives you insights into the characteristics and interests of your personal target group and allows you to address them directly. Pinterest supports you in responding to the exact needs of your clientele and accompanying them on the path to purchase.