Interview • 23.05.2022
Turn the watch with a twist of the wrist
Interview about gesture control in product viewing
The Berlin-based company Garamantis has equipped a luxury watch store in Hong Kong with gesture control for product viewing. The technology allows the valuable watches to be viewed from all sides without having to touch them - important aspects in terms of hygiene and safety. We spoke with Oliver Elias, founder and CEO of Garamantis, about the technology and its potential applications for retailers.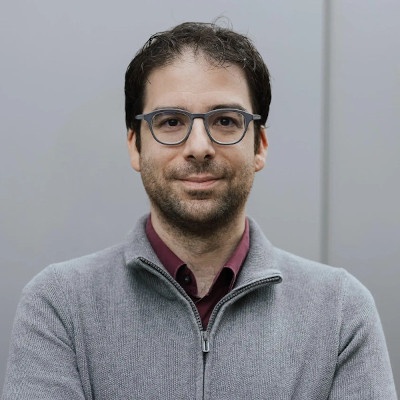 Source: Garamantis
Mr. Elias, how did the idea of developing gesture control technology come about?
Oliver Elias: The idea came about through a specific project. A watch collector from Hong Kong approached us and wanted to create an extraordinary experience for his first physical store that would work contact-free. In times of COVID-19 and with an eye on the highly competitive attention of customers, this seemed like a good idea to us. So we developed the gesture recognition using Lidar sensors (for optical distance and speed measurement, short for "light detection and ranging"), the turntables and the control via content management system. Previously, we had already carried out a few projects with camera-based methods and therefore already had a fairly clear idea of what advantages this technology should bring.
In which places in stores and for which purposes can the technology be used particularly well?
Oliver Elias: Basically, this technology is suitable for all products or exhibits that need to be protected from direct access, for example jewellery, luxury items or special exhibits. We can handle almost any size and weight of product by building very small or very large turntables. It generally depends on a special staging overall. In other words, what story does the store tell by means of classic window dressing in combination with light, interactive elements such as screens and the turntables? We attach great importance to playful and intuitive interaction.
What are the advantages of gesture control over touch control?
Oliver Elias: In times of the pandemic, the reliable and interference-free gesture recognition without touch is the biggest advantage. The "wow" effect of the new interaction at the display case or the shop window should also not be underestimated. As a store owner, you'll be happy to see videos and pictures on Instagram and other social media platforms that your customers use.
How well does the system respond to hand movements? How often does it happen that customers have to make a movement several times before the system recognizes it?
Oliver Elias: The setup for pointing your fingers at products or elements to activate them works very well. On the screens, the finger creates a small cursor that fills up quickly. If I stay on a point for two seconds, this is counted as an activation or "click". Rotating the products in both directions via swipe gestures also works well. However, very fast swiping back and forth in front of the products is problematic, since the laser cannot recognize a clear direction of the gesture.
How accurately can the system distinguish movements of different people?
Oliver Elias: This turned out to be unproblematic in practice. The content management system knows the exact position of the products or screens in the shop window. This means that it is clear for each area what can and should be controlled there. As long as visitors do not touch each other or actively obstruct each other in their area, any number of gestures can be processed simultaneously.
Isn't there a danger that this will also scare off customers, because they don't want to "wave their arms around" in front of other people or make a fool of themselves?
Oliver Elias: The knowledge that this interaction possibility exists at all and the acceptance are very important for such installations. In the specific case of the watch store in Hong Kong, for example, there are always enough staff to take the customers by the hand, so to speak, casually show them the system and encourage them to try it out for themselves. The display window is located inside the store. So you can try it out in a relatively protected space. We also designed the gesture recognition to be relatively sensitive, so that small gestures are sufficient and you don't have to "wave your arms around".
For which other sectors or businesses is the system conceivable? Does it also make sense to use the control system for products outside the luxury sector?
Oliver Elias: We already have many ideas and initial inquiries from other industries. We would also like to introduce this technology to museums and art galleries. For example, in the new Samurai Museum in Berlin, we turn entire warriors with samurai armour on turntables. But it can also make sense in company showrooms to make exhibits interactively accessible in this way.
What are the requirements for retailers to equip their shop windows with your system?
Oliver Elias: Actually, it's enough if they really want to make it happen and are somewhat experimental. The type and thickness of the glass don't matter for this technology. It is also space-saving and flexibly scalable. As a retailer, I can start with a single turntable or a smaller display case and then see how it goes down with customers before expanding the system.
What are the costs for retailers?
Oliver Elias: The costs are as flexible as the overall system is. Since we work on a project basis and do not have a product catalogue, we are happy to provide individual advice free of charge and without obligation for an inquiry. For a medium five-figure budget, the interactive store window can become a highlight of the store in any case.
Are there already concrete plans to use the system in Germany as well?
Oliver Elias: We are currently evaluating the possibilities for a year-round outdoor application at a high-traffic shop window in Berlin. I hope that we will soon have this use case in our repertoire as well.
In what ways can the system be improved or expanded in the future? For example, is it conceivable to use it without screens, perhaps by means of holographic projections?
Oliver Elias: We are curious to see what other ideas and challenges we will be faced with. I am confident that we will be able to find and implement a suitable technological answer. We can already control holographic effects today, since they are merely a beautiful refraction of light on physical surfaces. Unfortunately, it will be many years before "real" holography is invented. In the meantime, however, we are happy to realize all technologically possible interactive exhibits!