Interview • 01.04.2022
Omnichannel strategies in the opticians' industry: Lukas Hahne from pro optik
AI, AR and online tools in the eyewear trade: statements from eyes + more, Fielmann, Mister Spex, pro optik and Rottler
Offline or online? Contrasting these two concepts as opposites is outdated; the physical and digital worlds mix and complement each other – especially in retail. We took a look at the optical industry as an example of this.
In a series of interviews, we asked five representatives of optical businesses – eyes + more, Fielmann, Mister Spex, pro optik and Rottler – the same questions. What omnichannel services or online offerings are they focusing on? What developments do they expect for their industry? And how can offline and online be optimally integrated?
Here are the answers from Lukas Hahne, Head of Marketing at pro optik.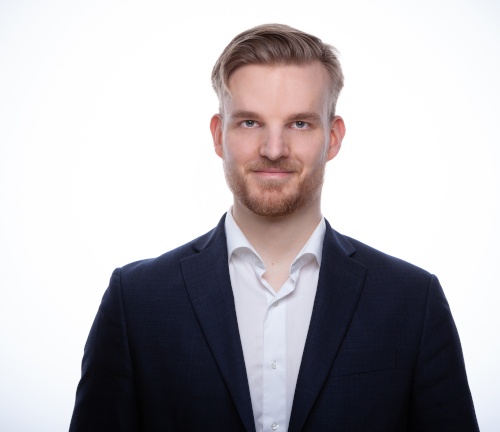 Source: pro optik
The optical industry is increasingly shifting to digital. Will artificial intelligence (AI) soon replace personal consultation when buying glasses?
At pro optik, we make no compromises when it comes to providing consultation and meeting the needs of our customers, because their satisfaction is what counts for us. We ensure this satisfaction with our unique First Class Service. We do not believe that a machine can ever replace the service that our highly qualified employees provide every day.
Of course, this doesn't mean that we don't also rely on digital and AI-driven tools – we certainly do, but only where it makes sense, and then only ever in support of the personal assistance provided by our staff. After all, buying glasses, contact lenses or hearing aids has a lot to do with trust and closeness. Glasses in particular are very personal products; you want to be able to look the experts in the eyes in the truest sense of the word when you are being advised on such a medical and also fashionable product. And that can only be done properly in a personal encounter.
What are the three most important online or omnichannel tools and services for your business?
Our service is always about providing customers with the best possible support and offers tailored to their individual needs. This includes, for example, our newsletters, in which we address our customers personally – on occasions such as their birthdays or the European soccer championships – and offer them discounts or vouchers. Because we know our customers very well, we also know exactly when they need new glasses or lenses and can therefore approach them selectively and propose special offers.
We asked the German Central Association of Opticians:
Which technologies will you invest in the most over the next few years?
We want to be trustworthy experts and advisors for our customers. To do this, it is important to understand our customers in detail and learn as much as possible about their habits. The more customers tell us about themselves, the more individualized our offers can be. That's why we are constantly working to get to know them even better on the basis of their customer data.
In addition, we are continuing to expand our digital tools so that customers can also immediately feel our special service spirit online.
Keyword 'virtual try-on': What role do you see for the use of augmented reality for online eyewear try-ons in the next few years?
pro optik has already integrated a virtual eyeglass try-on option on its website, and we are also getting very positive feedback. However, we are also of the opinion that this tool is only useful as a support or for a first impression. However, personal consultation with pro optik experts is essential to achieve the perfect individual result and product.
Is reliable online measurement of visual acuity coming? Are you already using it?
We are not opposed to this trend, but we see a risk that the simplification and acceleration intended by online measurement will be at the expense of the individual needs of customers. After all, eyeglasses, contact lenses and hearing aids are individual products that should be preceded by highly precise measurements. Online measurement involves a high risk of error – also on the part of the user – and we are convinced that it cannot achieve what pro optik experts can achieve in the context of a personal consultation in a specialist store and as part of our First Class Service.
---
pro optik Augenoptik Fachgeschäft GmbH (Optometry specialty store) is a German retail chain of specialist optician and hearing aid stores originating in Wendlingen, South West Germany.