Company News • 01.04.2020
APG releases retail and healthcare solution
For reducing the spread of COVID-19 at the point of sale
APG Cash Drawer, a global manufacturer of cash management solutions announces the release of the Guardiant™ Countertop Shield for retail, grocery, convenience, gas stations, pharmacy and medical clinics. The Guardiant™ Countertop Shield is built to help reduce the spread of contagious, airborne germs commonly caused by coughing or sneezing.
Supplier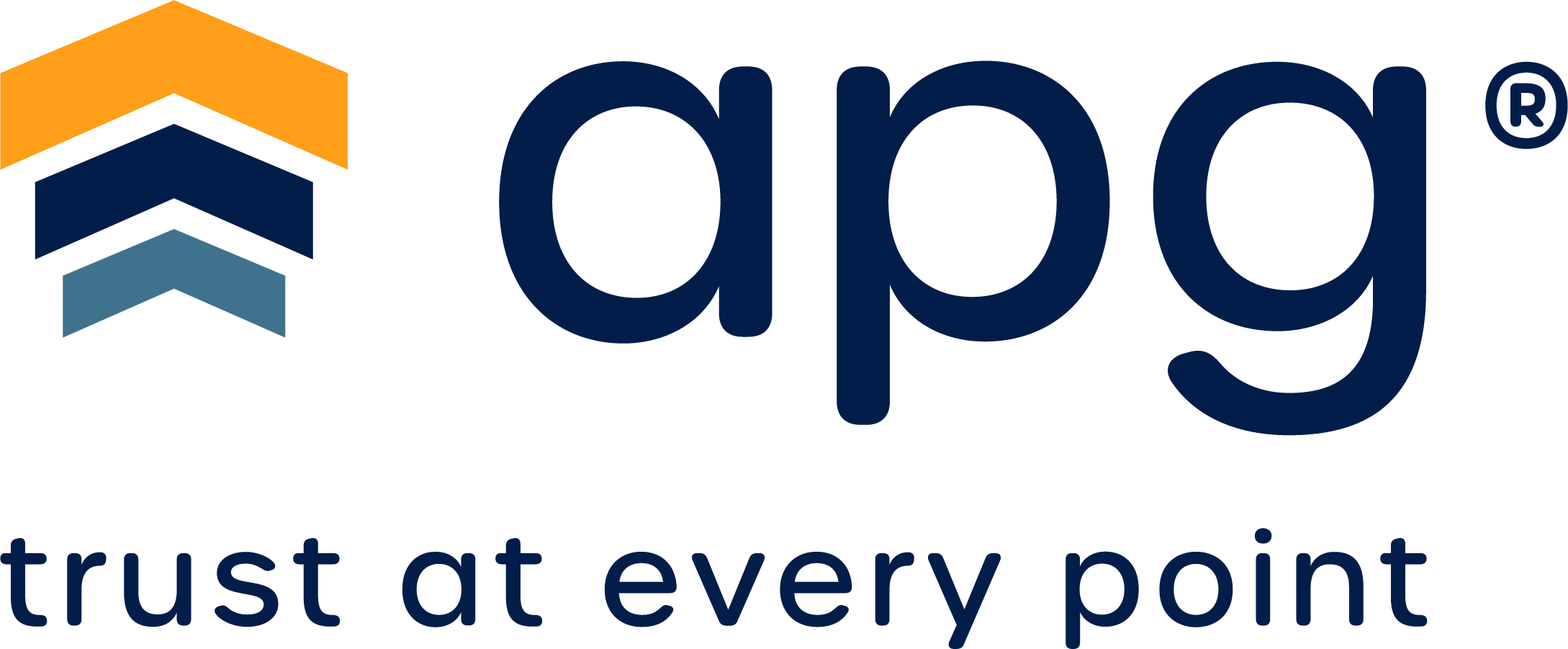 4 The Drove
BN9 0LA Newhaven
UK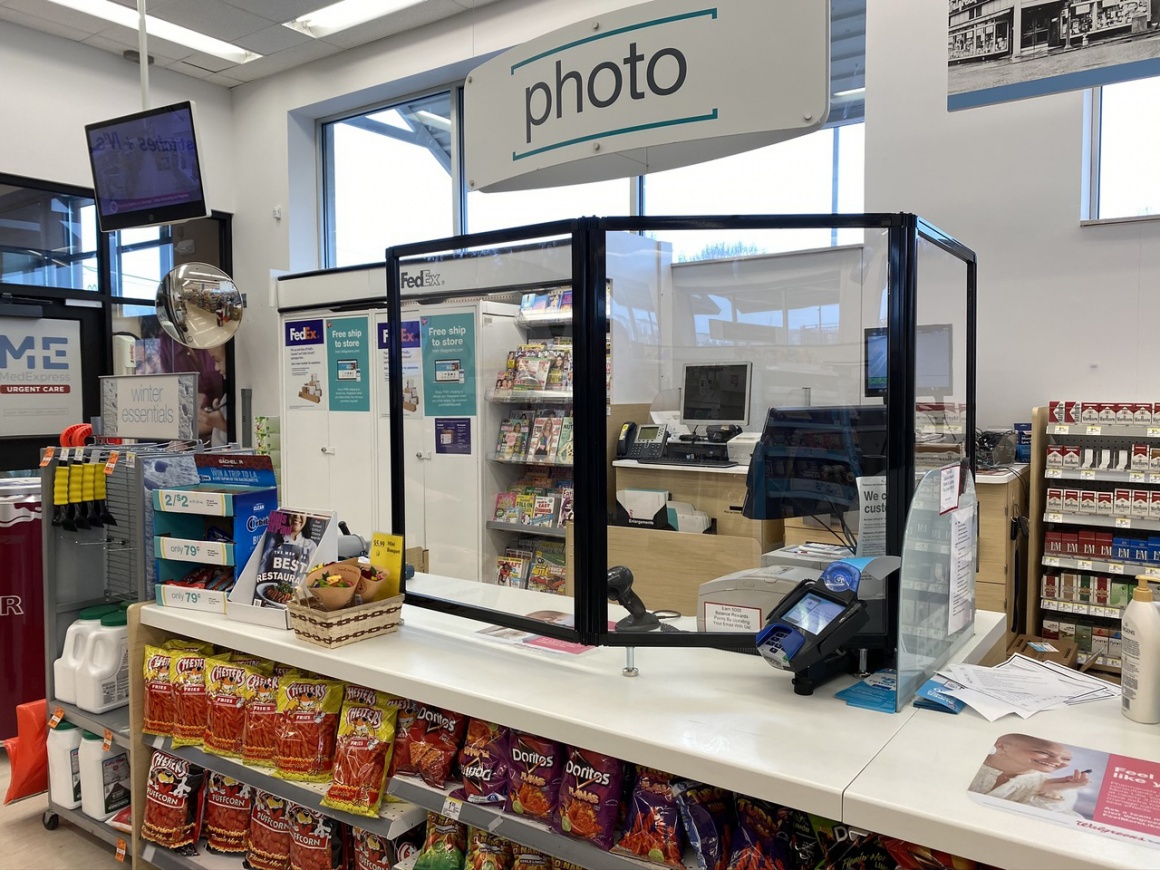 Source: APG Cash Drawer
"During these uncertain times, the global retail landscape is changing rapidly," stated Paul Griffiths, President and CEO at APG. "Businesses are trying to recalibrate what technology and tools are required during this crisis to sustain operations while protecting essential employees and their customers. The point of sale is a vital place of commerce, but also requires direct interaction between employees and customers in close proximity. We've created a solution to help mitigate the health risks many essential employees are faced with today. The Guardiant™ Countertop Shield will reduce the spread of airborne germs and minimize the risk of virus spread and the exposure to employees and customers during checkout at the point of sale," continued Griffiths.
"The Guardiant™ Countertop Shield provides peace of mind and can reduce concerns for employees working in retail, grocery, gas stations, convenience stores, pharmacies, and health clinics and wherever essential business is conducted," stated Stephen Bergeron, VP of Sales and Marketing North America at APG. "These roles are vital to our economy and the Guardiant™ Countertop Shield can help provide comfort and relief for employees and the customers they serve during this critical time."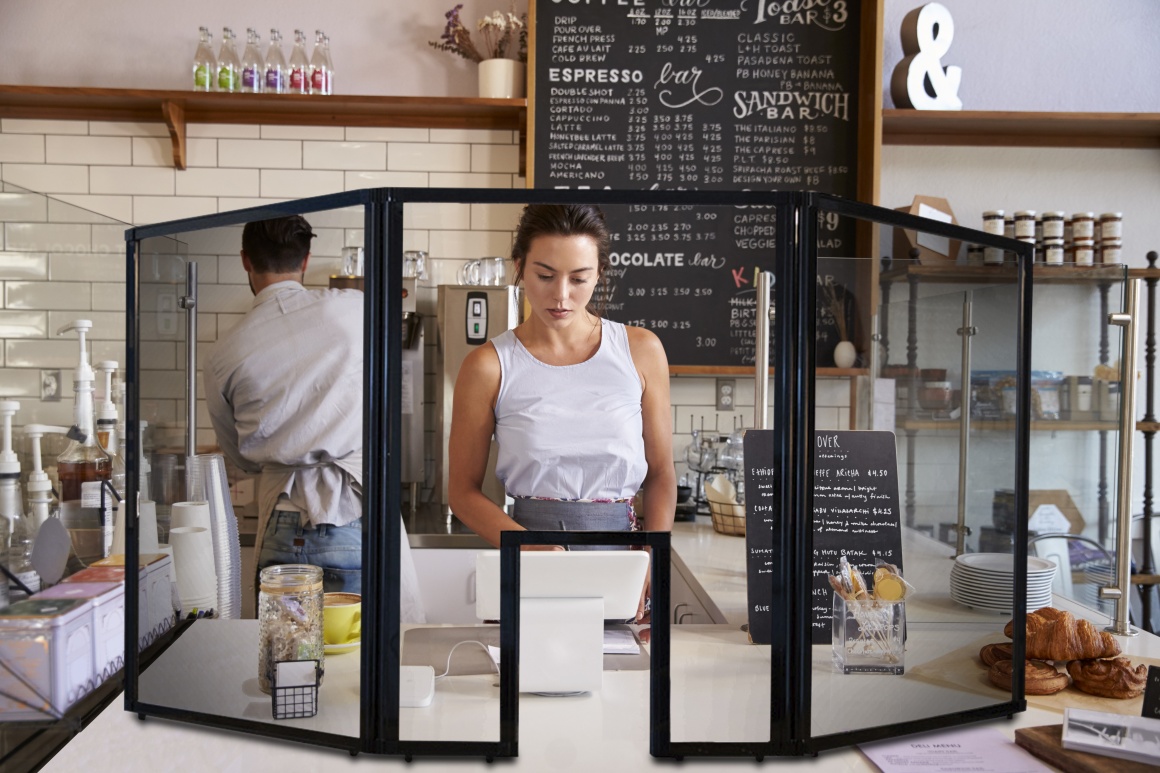 Source: APG Cash Drawer
In current deployments at Financial Institutions, Medical Clinics, and Retail Stores, the Guardiant™ Countertop Shield provides a sense of security for employees as well as their patients and customers. Items queued during check out can be scanned through the acrylic plexiglass without requiring risk of germ transmission during product handoff at a checkout counter. Customers feel safer while employees can continue to provide personalized service while still maintaining the separation of personal space.
Currently offered in a trifold and single screen configuration, the Guardiant™ Countertop Shield comes with window size options, allowing for the safe exchange of product, food or payment through an acrylic protective barrier. The sturdy, no-tip solution, also comes with counter mounting hardware, a one-year warranty and is portable for collapsible storage when needed.
The Retail and Medical Guardiant™ Countertop Shield is available now through APG's channel and distribution partners. For more information, please call 763-571-5000 or email us at sales@us.cashdrawer.com.