News • 19.01.2021
retail salsa – Spice up your Community
THE virtual webtalk for retailers, suppliers and retail experts
The salsa makes the dish! "retail salsa - Spice up your Community" is THE virtual webtalk that brings retailers, suppliers and retail experts together to talk about unique ingredients for successful customer journeys and use cases from the retail industry.
After all, every retailer wants to meet the taste of their customers. We find out what they like and help retailers make the right choice of spices. "retail salsa" provides all the ingredients to perfectly round off your customer journeys. We use spicy, innovative ingredients as well as tried and tested recipes.
retail salsa is THE spice for successful strategies in retail
As there is no one recipe for a good salsa, there is, of course, no manual for a perfect customer journey in retail. On the contrary: Ingredients are as individual as tastes. With "retail salsa" we show you innovative strategies, concepts and products that, when combined well, result in a hot customer journey.
Supplier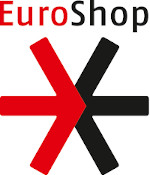 Stockumer Kirchstraße 61
40474 Düsseldorf
Germany
Celsiusstraße 43
53125 Bonn
Germany

Upcoming Talks
Topics:
Date:
More:

1.Returns management in online retail



2021/01/27

Register now!
2. Local Marketing


2021/02/24
Register now!

3. SEO – Search engine optimization
made easy for online stores


2021/03/16 - 2021/03/18





Next retail salsa - Register now for free!
Your hosts
"retail salsa - Spice up your Community" is the virtual webtalk that brings retailers, suppliers and independent experts together to talk about components of a successful customer journey. We don't make a secret of the ideal mix, but share insights and experiences. retail salsa is hosted by iXtenso - Magazine for Retailers and EuroShop - The world's no.1 retail trade fair.
Wanna be part of it?
Three peppery reasons why you should book "retail salsa - Spice up your Community":
Our hosts know what the industry is all about. Together we have an unbeatable community which informs the latest retail trends, innovations and strategies. In short: We reach the retail industry!
A different top topic every month. We provide the basic recipe and you determine the decisive ingredients.
Enough with 'blah-blah' webinars: We bring together expertise and create a unique exchange platform.
Your spice master:
Inga Kuhlow – Head of Sales
Phone: +49 (228) 919 37 31
Mail: inga.kuhlow@beta-web.de