Interview • 03.05.2021
Livestream shopping: the sales channel of the future?
Interview with Alex von Harsdorf, Co-Founder and CEO of LIVEBUY
In Asia, and especially in China, livestream shopping has already been widespread for years. 10 percent of e-commerce sales are generated via livestream shopping, and experts predict that this share will rise to at least 25 percent in the near future.
The retail world outside Asia is still a long way from such proportions for the livestream channel, but it is gaining momentum in the U.S. and Europe, too. The Corona pandemic and the accompanying closures of brick-and-mortar retailers have accelerated this development to a considerable degree. We spoke to Alex von Harsdorf about the fascination of livestream shopping and the opportunities for retailers.
Mr. von Harsdorf, in which areas is livestream shopping particularly popular?
Alex von Harsdorf: You'd almost have to turn the question around and ask: Where isnt it popular? You can look into the future, in a way, by observing the Chinese market. There are farmers selling their fresh harvest live in streams directly to consumers, as well as car brands selling hundreds of cars per hour at record times. In the West, livestreaming is just establishing itself in the two areas of inspiration and education. The former category includes fashion, beauty, interior & living, for example. In the latter, we have categories such as consumer electronics, home improvement, home & garden. The great opportunity of live video shopping is: You can show products in their context, explain them and set exciting impulses for their use or combination.
What distinguishes livestream shopping from classic teleshopping?
The analogy is obvious and, in principle, correct. Both formats are about people who present and explain new products in front of the camera in a real and convincing way. But many things are new. First of all, there's the medium. Livestream shopping is predestined for smartphones and can therefore be experienced on the move. This goes hand in hand with the fact that, unlike linear shopping television, it is extremely interactive. Viewers don't just let themselves be entertained and pick up the phone when they can no longer resist the impulse to buy, but actively participate in the live shows via their smartphone: through questions, quizzes, competitions and votes. It is precisely this interactivity that gives rise to completely new show concepts that are fresher, more dynamic and more entertaining than classic teleshopping ever was. Selling is a secondary matter with livestream shopping.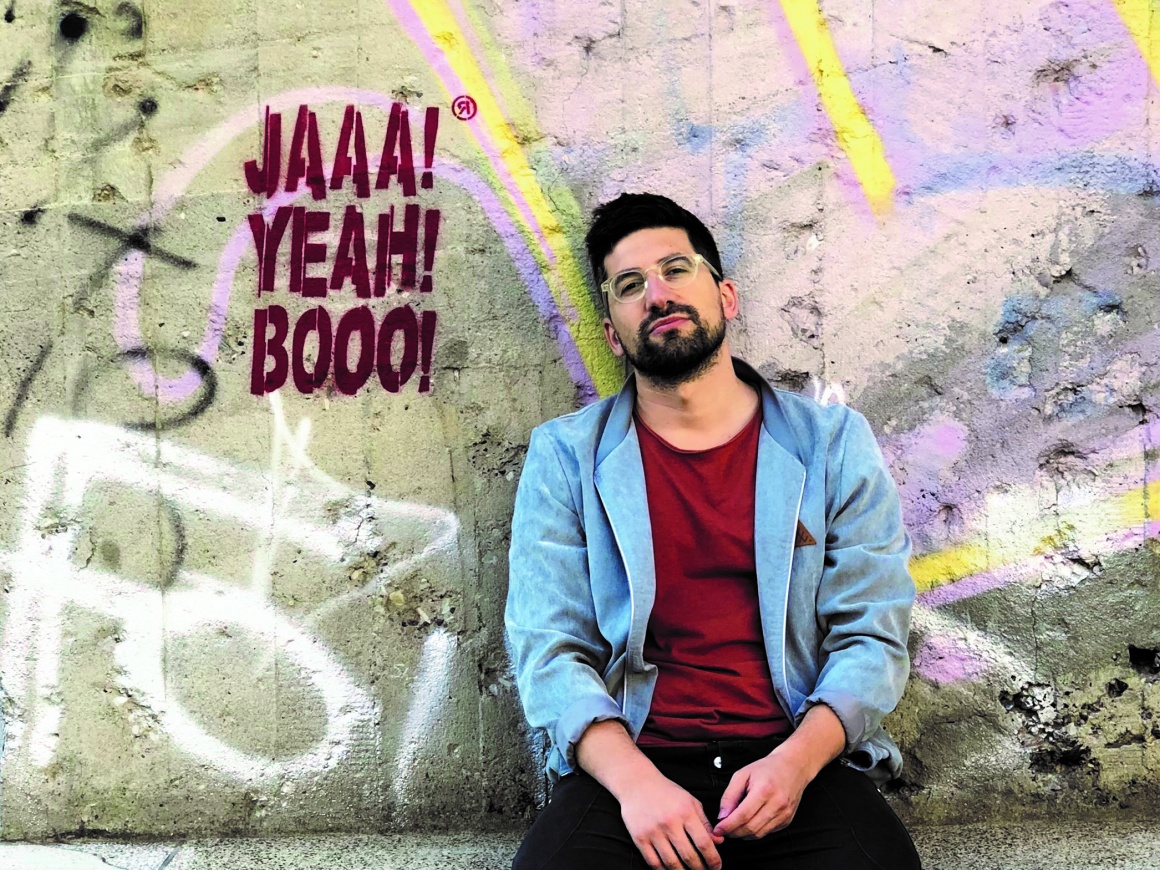 Source: Livebuy
Which customers can retailers reach with livestream shopping events?
It's very hard to talk about a "typical audience" when it comes to livestream shopping, because it's not so much the format that matters as the content and the products and brands featured. I think livestream shopping appeals to all those who have not been able to find much inspiration shopping online. An affinity for smartphones and social media – unsurprisingly – be found in the target group. Apart from that, there are hardly any limits.
What service does LIVEBUY offer interested retailers?
With LIVEBUY, we enable online store operators to launch their own livestream shopping channels. The basis for this is our technology, which can be easily integrated into web stores or mobile apps and gives our partner stores' customers access to all of the store's livestreams. The highlight is that the entire customer journey takes place in the web store: from discovery to checkout. In the backend, shows can be planned, livestreams can be monitored, and evaluations and analyses can be performed at a later date. The final component is our Creator App, which is used to record the livestreams. Store operators can use it to turn anyone they want into a livestream creator. This can be employees, brand partners, sales staff, influencers or selected customers. We deliberately do not limit the number of creators or shows per store, as our goal is to help our customers achieve a relevant number of shows and protagonists as quickly as possible. We charge a pay-per-view fee for providing the technology and hosting all streams.
You are currently implementing a regular livestream shopping event with Douglas, among others. How is it being received?
Douglas is now one of the pioneers of livestream shopping in Europe. After initial tests during the first lockdown in 2020, the number of live shows was significantly increased last October and has since been rolled out in other countries such as Italy, Poland, Austria and the Netherlands. Douglas CEO Tina Müller only recently made the first key figures public. The result: four-digit viewer numbers are regularly achieved in the livestreams. The conversion rate is up to 40% and some shows generate six-figure sales per hour. These are sensational numbers, and considering how new the livestream shopping phenomenon still is, I'm confident that with time, it will be possible to reach completely different dimensions.
Can any retailer offer livestream shopping? What (technical) requirements do they have to meet?
We have developed LIVEBUY in such a way that de facto every web store can be upgraded to a livestream shopping platform. The livestreams can then be prepared and recorded using any modern smartphone. The integration is done in just a few steps. LIVEBUY therefore works everywhere, regardless of the chosen store system. In addition, we have now entered into partnerships with a number of agencies that provide interested store operators with support in terms of both technology and content. This is relevant for all those who want to take advantage of the opportunities offered by livestream shopping, but don't quite know how to approach the topic yet.
Douglas ist nicht nur beim Livestream-Shopping vorne mit dabei...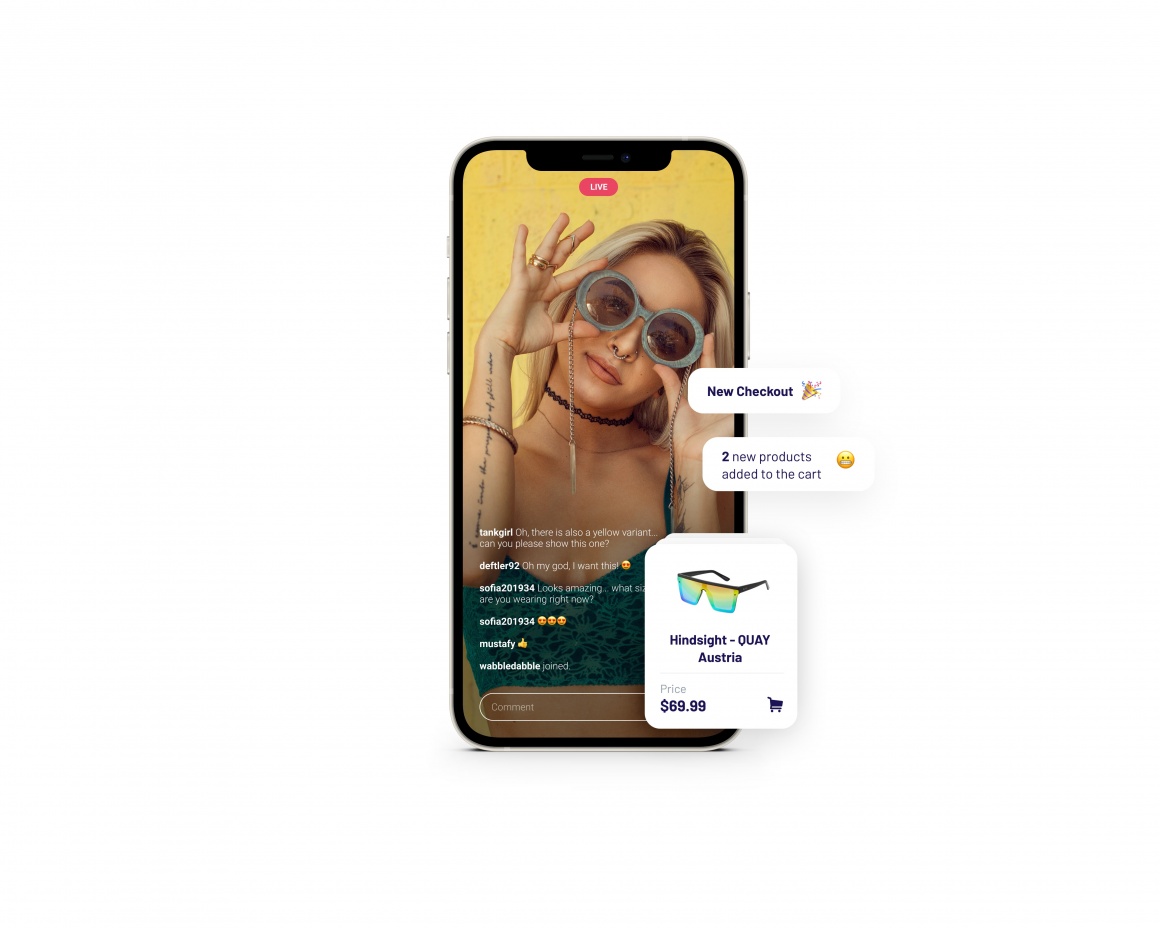 Source: Livebuy
What do you think is the secret to the success of livestream shopping?
The magic formula is: authenticity, inspiration and entertainment. Livestream shopping manages to combine all of these. The live situation also creates a 'don't-miss-out feeling'. Crucially, unlike classic product images, glossy videos and marketing creatives, nothing can be cut, edited or glossed over in a livestream. Viewers love that. The smartphone format also creates a very intimate situation between the viewers in the livestream and the protagonists. We sometimes see livestreams with 20 to 25 minutes of average dwell time; in the record, the average dwell time was even over 40 minutes. These livestreams manage to hook viewers, build an arc of suspense, set highlights and not so much "broadcast" as "receive" the viewers and their questions.
What influence do you think the Corona pandemic has had on the development of online retailing?
It is now an open secret that online retail has benefited disproportionately from the Corona situation. This has been clearly visible both on the demand side and on the supplier side. Customers who who were no longer able to do their shopping in the city centers shopped all the more online. Even the range of livestream shopping would certainly not have grown so quickly if the need for multimedia shopping had not been strengthened by the lockdowns. And on the supplier side, Corona has certainly accelerated several years of digitization.
What will shopping look like in 10 years?
That's not easy to say, because there are now a number of new technologies that have already reached market maturity or will soon do so. After the process of shopping has hardly changed at all in the last 20 years, both on and offline, I therefore expect a much faster development in the coming years. While convenience has clearly been the focus in e-commerce over the past few decades, the wave of inspiration is now rolling in. Enchanting customers online and transporting them into a world of ideas, experiences, entertainment and possibilities – this development is just beginning.