Guest contribution • 12.12.2022
E-commerce: For better, but also for worse!
How to optimally reach the clientele in current times of crisis
Inflation, rising energy costs, Covid - these crises currently have Germany firmly in their grip and are consequently influencing consumer behaviour in the country in the long term. Due to rising living costs, German consumers are currently holding back when it comes to e-commerce, but with Singles Day, Black Week and Christmas, this year's peak season is still to come.
Retailers know that it is essential to reach customers online but are naturally hesitant to invest in any advertising efforts whose profits are uncertain. And that's where affiliate marketing comes in - the opportunity to reach consumers at every stage of the customer journey, with demonstrable ROI (return on investment) and no risk involved. The following five tips, based on insights from this year's RetailX German Ecommerce Country Report, will help brands understand how to engage consumers and outperform their competitors while responding to changing customer needs in turbulent times.
1. Data is the key to success
Analysing target groups is an important aspect of successful e-commerce campaigns. In order to understand all the customers' wants and needs, the analysis of data is the main focus: What, how, why are people shopping? Do my customers use coupons particularly often? Do I see an increase in membership sign-ups in my customer loyalty programme? And much more. Especially in times of crisis, this is the be-all and end-all. Transparent and continuous data exchange is also helpful when working with publishers to reach customers more effectively. Measures such as in-app tracking can help to collect more data, thereby optimising campaigns and strengthening relationships with publishers.
2. Convenience trumps all
Especially in uncomfortable times, customers place a high value on simplicity and convenience in their online shopping experience. More than half (58%) of online shoppers used their smartphone to make purchases in 2021. Consequently, an optimised mobile website or even app is essential.
In addition, 65% of respondents appreciate convenient home delivery (instead to a post office, etc). Another aspect to consider is the increase in social commerce. However, this is no longer exclusively about advertising. The majority of social networks now enable a shopping experience without leaving the app. A third of German consumers have already shopped on social media platforms such as Facebook, Instagram or Snapchat. Retailers cannot ignore the impact of social commerce on consumer shopping behaviour.
Customers are also increasingly relying on reviews to make the "right choice" out of the vast number of products and online shops. Just under half of respondents (47%) say they find reviews useful in making purchasing decisions. And this is where influencers enter the picture.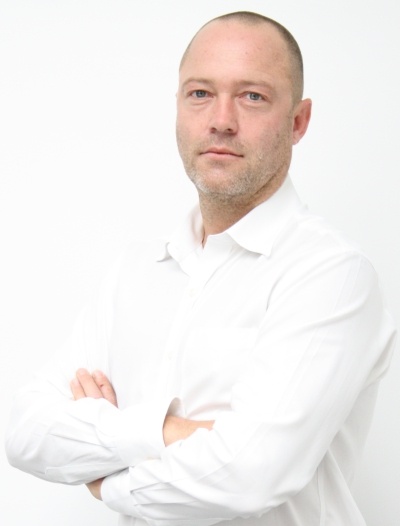 Source: Rakuten Advertising
3. Influencers lead the way to the (conversion) goal
Influencer marketing continues to experience a real boom. In 2021, the industry was worth 14.2 billion euros - for 2022, the forecast is already at around 16.9 billion euros. Influencers are especially popular among Millenials and Gen Z. Recent findings show that almost two-thirds of consumers trust influencers more than brand advertising itself. By working with brand ambassadors, advertisers are able to communicate in a targeted and direct way, which creates (more) trust in the brand.
Furthermore, 86% of respondents said they were inspired to buy a product after seeing it advertised on social media platforms such as TikTok, YouTube, Facebook, Instagram and Snapchat. Creating engaging social media content is therefore essential to successfully promote products and guide customers from the point of inspiration to conversion.
4. All you need is ... vouchers, rewards and loyalty programmes
Almost 70% of German consumers said that they look out for special offers when shopping. They want to get the best deal and therefore rely heavily on discount codes and loyalty programmes. Aspects such as free shipping also play a major role in the decision to make a purchase. To retain the customer, it is important to regularly offer discount promotions and customer benefits, as this is the only way to create a sustainable relationship between the consumer and the brand.
The same applies to publisher relationships. The added value for content creators can be monetary payment, of course, but product samples or exclusive discount codes can also contribute to the bond with the respective brand. As with customers, loyalty programmes are also very popular: for instance, brands can boost commissions as sales increase or create other incentives.
5. Go Green: Customers are becoming more environmentally conscious
Climate change and the impact on the environment are among the top concerns for around one third of respondents. This makes environmental awareness an increasingly integral part of the average consumer's profile. The growing interest in sustainability is particularly evident in Germany: As many as 44% of respondents would accept longer delivery times if it made their delivery more sustainable. Almost as many (40%) would pay up to 20% more for an environmentally friendly delivery. One in four would spend double the price or even more on delivery costs. Therefore, online shops are asked to disclose their delivery options and also offer sustainable options. It is also essential that online retail as such becomes more sustainable, as reducing the human impact on our planet becomes a top priority for shoppers around the world.
The bottom line
There is a whole range of affiliate marketing measures that can be taken to successfully run an e-commerce strategy as a brand, even in times of crisis. Whether it's in-depth data analysis, lively social commerce or beneficial customer loyalty programmes – there's a lot that brands can do to stay ahead of the game. Ultimately, every target group has its own needs, but with a comprehensive strategy that takes effect at the point of inspiration and accompanies the customer all the way to conversion, uncertain times become profitable opportunities.