Report • 14.08.2020
Delivery services: consumer and climate benefits
Sustainable logistics solutions for last mile delivery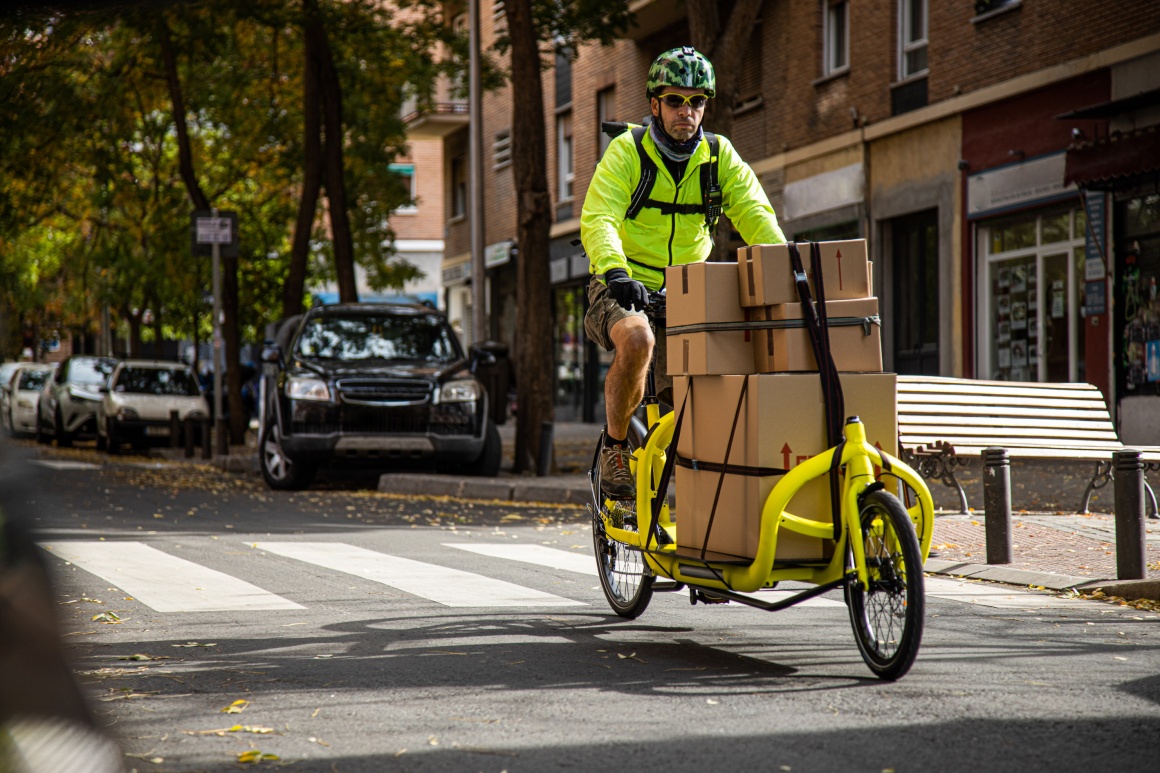 Source: ©David Fuentes - stock.adobe.com
Convenient, fast, and affordable. By now, "sustainable" has also been added to the list of what makes for the perfect online ordering process. That's why retailers and delivery services must rethink their strategies.
The last mile of delivery is the most complex and resource-intense section of the entire logistics chain, prompting an increasing focus on "green commerce".
German courier, express shipping and delivery services shipped more than 3.6 billion parcels and small packages in 2019. The German Parcel and Express Logistics Association (Bundesverband Paket und Expresslogistik, BIEK e.V.) forecasts 4.15 billion units in 2021. In the United States, the US Postal Service handled 6.2 billion parcels, packages and first-class mail items just in the last year alone. These stats highlight a tremendous growth in online shopping and the trend continues.
According to the DPD's "2019 E-Shopper Barometer", 66 percent of shoppers prefer retailers and brands that implement eco-friendly practices. This trend also affects the logistics industry. Last mile delivery plays a critical role in the booming e-commerce market. Consumer buying behavior is changing: "Fast, convenient, and affordable delivery is still an important issue for consumers but they also increasingly value sustainable concepts. Fast delivery alone isn't enough. Retailers are also tasked with reducing traffic volumes and decreasing CO2 emissions," says Dr. Johannes Plehn, founder and managing director of Seven Senders, a delivery platform for parcel shipping in Europe. Many providers are testing drones and robots to automate deliveries and conserve natural resources. Several concepts and approaches such as the DHL Parcelcopter 4.0 or the humanoid robot "Digit" by the US company Agility Robotics, which was introduced in January at the 2020 Consumer Electronics Show (CES) in Las Vegas, are already out there, but these ideas are still mostly in the testing or development phase. It begs the question: How can providers make last mile logistics more sustainable right now?
Sweden hints at a successful approach: Stockholm-based startup Budbee operates a cutting-edge last-mile logistics service and has been committed to minimizing environmental impact since day one with a climate-smart delivery solution for all packages. The company plans to convert its delivery fleet to electric cars and bicycles within five years.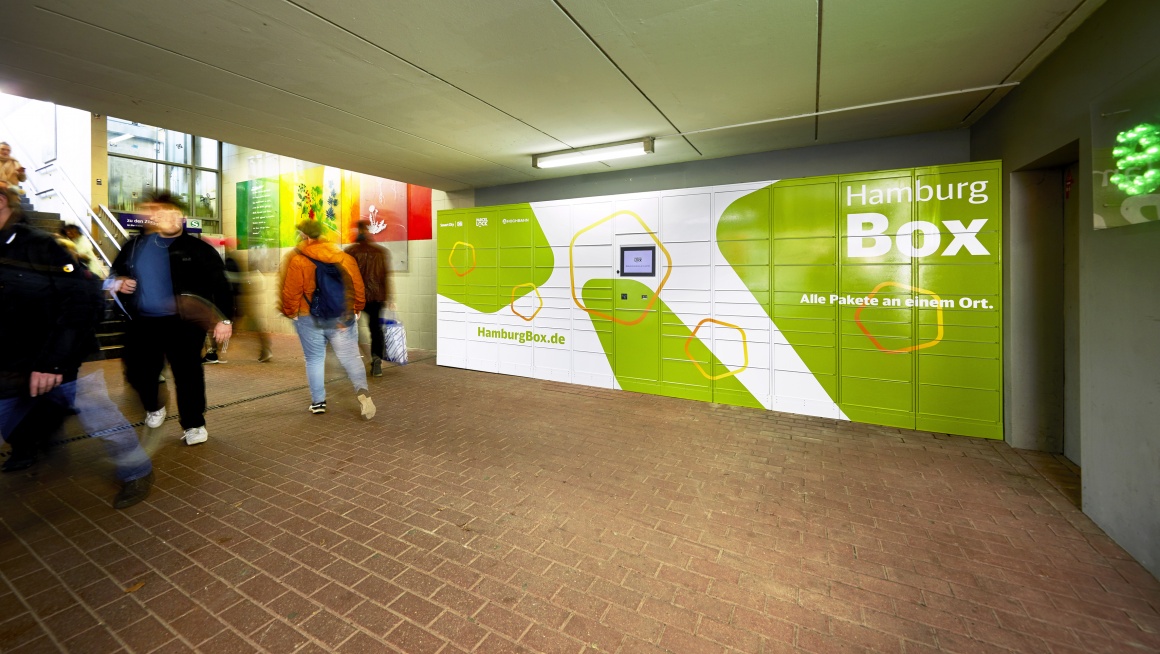 Source: ParcelLock
More on the topic of "sustainability"
Seven Senders pursues a similar approach and teams up with carriers across Europe who also use electric cars, cargo bikes, and similar sustainable means of transport. The common perception is that customers have to pay extra if they choose these shipping companies or services. Plehn addresses this rumor and says: "Many would be surprised to learn that [sustainable delivery options] are not - as so often thought - automatically the more expensive choice."
Pick-up points: Easy access for everyone
Besides green vehicles, parcel stations are a great alternative for eco-friendly deliveries to customers. A clear advantage: deliveries are always successful. Drivers don't have to make several delivery attempts and ring the doorbell in vain. One solution is the ParcelLock package box system for residential areas or parcel stations. What makes it so unique: It is vendor-neutral, which means all delivery services can use the stations, 24/7/365. Hamburg is currently testing the so-called "Hamburg Box". "Unlike other market participants, setups with the universal-access ParcelLock system can be used by all delivery services and facilitate maximum parcel consolidation in a package delivery market that is driven by a drastic increase in online shopping," says Gunnar Anger, managing director of ParcelLock GmbH. To facilitate more efficient and eco-friendly consolidated shipping, the stations are located at central public transport hubs. The pilot project is a collaboration with Deutsche Bahn (German Railway Company) and Hamburger Hochbahn, comprising 21 locations at S-Bahn (city rapid railway) and U-Bahn (underground) stations in Hamburg and the Hamburg metropolitan region. But why did the partners choose stops and train stations versus supermarket parking lots that are already a popular location for pick-up points? "Sustainable mobility, retail, and smart city logistics naturally intersect at train and subway stations, and permit maximum flexibility in parcel pickup for consumers along their daily commute. It also enables delivery services to consolidate shipments, which saves time and resources, reduces traffic congestion and improves air quality, all providing environmental benefits," explains Anger. Since January 2020, a similar universal-access station with around-the-clock access has also been set up on the campus of the Graz University of Technology.
The recent steps in last mile logistics show a global mindset shift. Service providers rethink their approaches and aim to deliver a seamless customer experience while becoming more conscious of their environmental responsibility. Flexibility, efficiency, and resource conservation will be mandatory and non-negotiable.