Guest contribution • 06.07.2022
Brave new last mile
A dilemma of digital transformation versus sustainability?
The pandemic has given an additional boost to online retail with its record volumes already recorded in previous years. As a result, last-mile delivery is bursting at the seams, especially in metropolitan areas. There are limits to the capacity of delivery vehicles, drivers, and urban parking space. This is not the only reason why the topic of "last mile" is once again moving to the top of the agenda of logistics experts and online stores.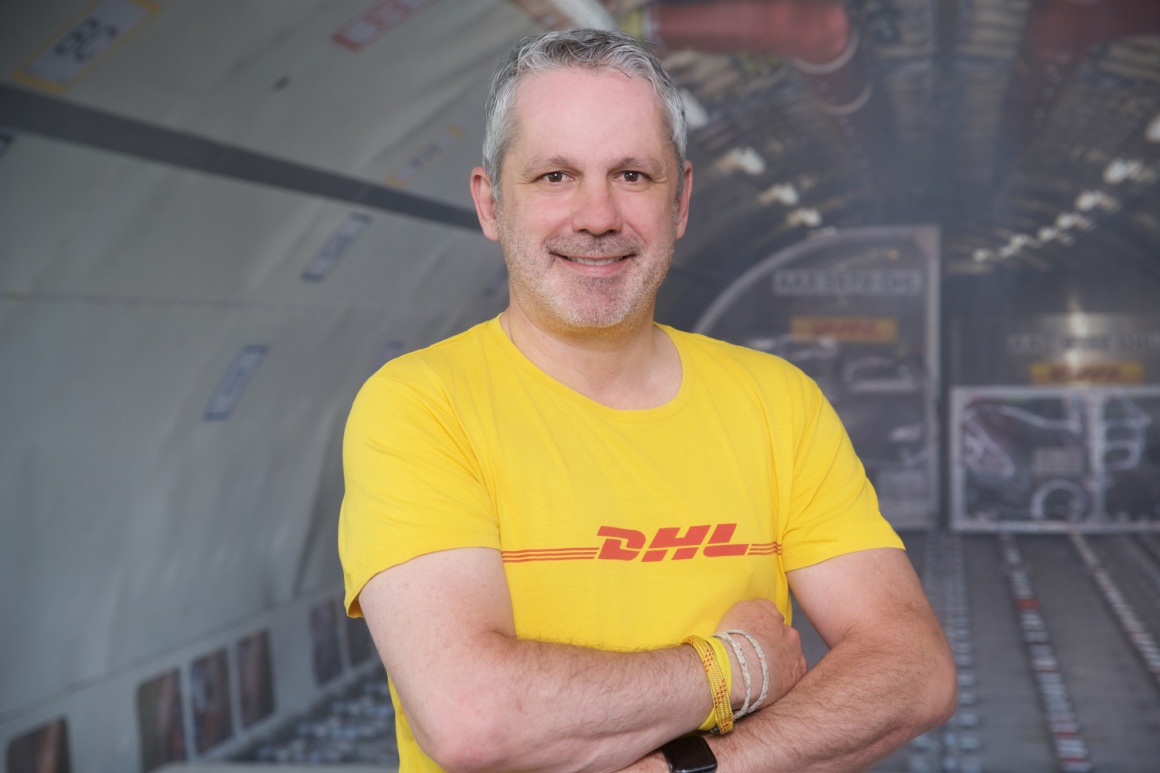 Source: Deutsche Post DHL Group
Customer expectations regarding the delivery of shipments are also changing. Today's consumers are digitally connected. They have high purchasing power, a need for express deliveries and expects convenience, favorable prices, and maximum sustainability.
In addition, recipients expect to be able to decide for themselves where and when they receive their shipments. Narrow delivery time windows, automated and conveniently located pick-up and drop-off points available 24/7 and a choice of delivery and rerouting options are now almost a prerequisite for choosing logistics partners.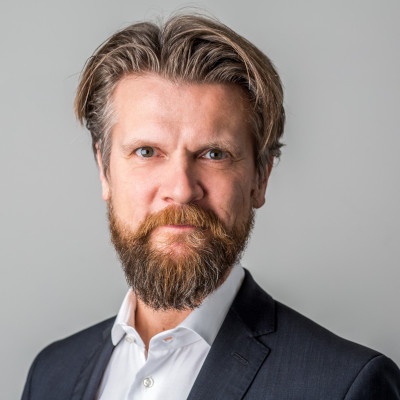 Source: Alf Dietrich
From push to pull: digital transformation – key to sustainability
Most flows of goods used to follow the push principle. Based on estimates and forecasts, decisions were made about whether and how much to produce. However, with internet, EDI and other formats this has changed during the last decades especially regarding customers in the B2B segment. The automotive industry has shown how the flow of goods can develop from push-based to pull-driven supply chains. Smartphones as well as real time data make the pull principle the new standard on the last mile – with new services and improved customer experience. This way, demand is determined based on actual real-life demand and continually ongoing inventory checks.
Hello Fresh Benelux, for example, offers its customers to choose between different two-hour delivery options and recommends the one that is most CO2-efficient. Route optimization allows more efficiency and sustainability. At DHL we already have implemented a very sustainable last mile solution years ago. Our Packstations are not only convenient, but they also reduce CO2 as the stop density is higher and no second delivery attempts are needed. Solutions like On Demand Delivery used by the customer on the smart phone, additionally help to avoid unnecessary delivery attempts, as customers can choose the desired delivery time and location for their shipment in advance.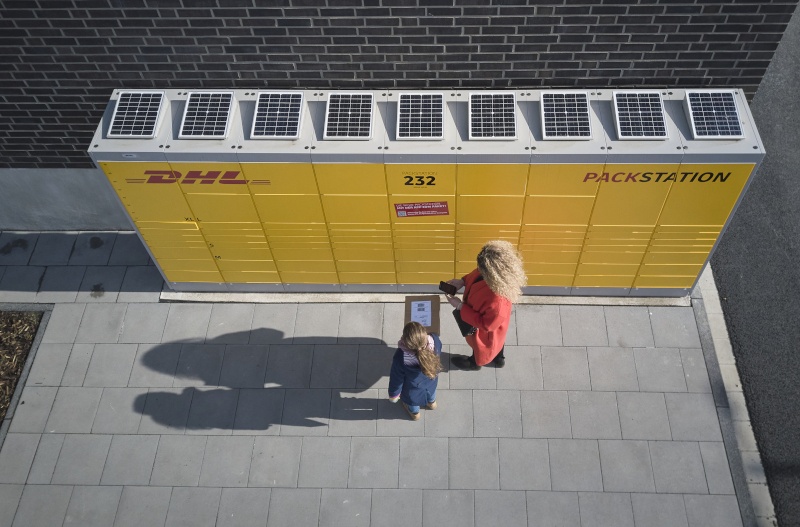 Source: Deutsche Post DHL Group
Data is the new gold: sustainability models and quantum leaps in customer centricity
All new digital services have one thing in common, they need data to work. Today, enormous amounts of data are available in real time that can be used for route optimization. However, the data needs to be of high quality and its usage must be socially accepted. Improved data quality and data clearance will allow for enormous potentials regarding efficiency and sustainability. Incorrect address data still leads to failed deliveries.
Approaches based on geo codes like what3words or Google Plus Code will help here and will therefore improve sustainability. Mobile phone numbers of consignees allow direct communication, regardless of it being machine to machine or via the courier. Sounds like heaven, doesn't it?
The problem is: web shops need explicit consent of the consignee for supplying the mobile number to a third party, e.g. a logistics service provider. Moreover, data protection is handled and regulated very differently in different countries. Therefore, the availability of the data and its usage can be a really important competitive factor in business and service. It really is the combination of great digital service plus availability of data that leads to success. Without data all the great new digital tools will not yield the expected benefits.
what3words covers the earth with a grid of 3 by 3 meters, consisting of 57 trillion squares that are uniquely identified by a combination of three words. Even places without an address can be included in this way.
Speed and quality of transformation – sustainability needs both disruptive leaps und incremental steps
Established CEP players (courier express parcel) are certainly experts in incremental improvement. But silo thinking often interferes with change.
Start-ups with disruptive approaches use this opportunity. White label approaches like for example Hamburg-Box or Micro Hubs burst these silos and create more convenience via consolidated deliveries and integrated communication. The higher number of shipments at each stop reduces costs and improves sustainability at the same time.
It will probably be a while before this is used across the board, but it is the combination of disruptive leaps and small steps that will take us forward. Established CEP players have to open themselves up for it to defend their own market position. Young innovative disrupters on the other have a lot to gain from collaborating with the large incumbents. If both partner at eye level the future of to a green and customer centric last mile is bright.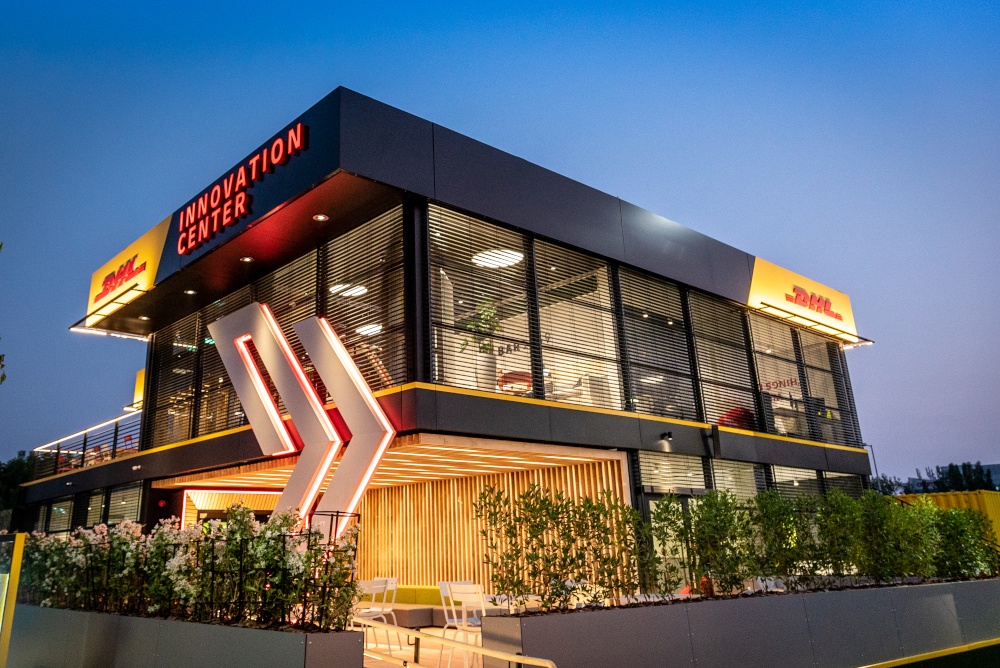 Source: Deutsche Post DHL Group
Things are in motion in logistics:
Digital natives and new work – power source for sustainability and digital transformation
A major source of inspiration for established companies is certainly also a new generation of employees who define themselves as digital natives. These talents expect flexible working hours and locations, coworking formats, a good work-life balance, sustainability, social responsibility, and managers who are willing to walk the path into the new working world together with them. Ecological developments, social aspects, urbanization trends and the technical potential make the logistics industry attractive for this target group. However, CEP companies must live the new work culture honestly. KEP companies will have to honestly live this new kind of culture to attract digital natives. In return, businesses living this culture will no doubt outperform their peers.
The future must be shaped collectively
The last mile requires collective questioning and collaborative concepts for digital and sustainable transformation. Now is the time to better design it to unite efficiency, sustainability, and customer experience. At DHL Express, we are very excited to help shape this process.