Company News • 27.06.2022
Top 5 retail trends for 2022 providing new opportunities
The five most important trends in retail that entrepreneurs can use to seize their opportunities
I have always believed in getting into the mind space of our customers. So lately, I've been interviewing a lot of retail customers and have learned a great deal about the challenges retailers face. But among those challenges, there are also huge opportunities.
Retail trends and consumer behaviors that began emerging prior to the pandemic have since accelerated, creating new opportunities for retailers and brand marketers. As sophisticated technologies become more accessible, several new advancements and a few twists on traditional retail are developing.
Here are the top five trends that everyone is talking about and I'm now excited for in 2022...
1. Direct-to-consumer options are diversifying
Direct-to-consumer (D2C) selling has been a growing model for several years, and its progress is accelerating as brands seek to own their brand destiny.
Brands now have the means to maintain proprietary knowledge of their customers and deliver brand experiences directly to them rather than ceding control to third parties.
Some established retail brands like Nike are backing off wholesale relationships in favor of direct-to-consumer outreach, while many digital-native brands are seeking to extend branded experiences across multiple platforms, including brick and mortar.
This means there are more opportunities for retailers to forge partnerships with D2C brands. Partnerships open up access to the partner's established user and customer bases and achieves instant credibility in high-growth categories. Through these partnerships, brands can expand quickly without having to do their own groundwork.
Brands now understand that true scale is no longer achieved in a single channel, yet individual brands will apply different approaches to get the mix right.
77% of consumers have chosen, recommended, or paid more for a brand that provides a personalized service or experience.
Supplier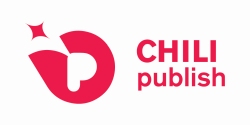 Neue Schönhauserstraße 3-5
10178 Berlin
Germany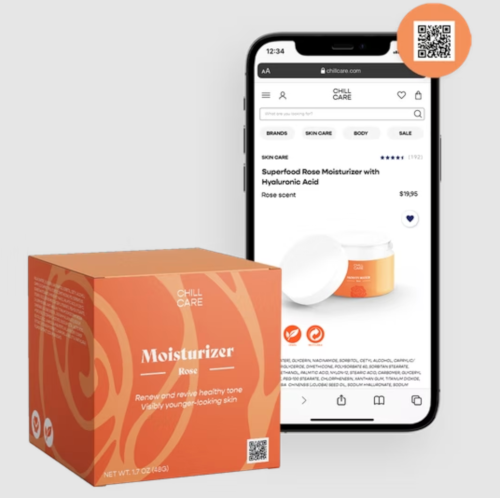 Source: Chili publish
2. Private brands are proliferating (again)
Although private brands have been on the retail scene for decades, retailers are once again pumping up their private brand portfolios to make up for pandemic-era margin losses and drive differentiation.
Almost 20% of consumers are buying more private-label products and supermarket private label sales are up 13.2%.
As more national brands exercise their options to build Ecommerce platforms, sell on others' online marketplaces, and open branded stores, many are becoming ubiquitous. In this environment, retailers that rely too heavily on national brands run the risk of not being considered a brand, just a place where brands are sold.
Private brands offer a powerful solution, enabling retailers to establish brand identity while blurring price comparisons, pumping up profitability, and in many cases building bridges to new generations of shoppers. It's no wonder that major retailers around the globe are refining and rebuilding their private brand portfolios across multiple categories.
As retailers lean into the retail trend of private brands, they are no longer relying on subtle shelf comparisons to promote them. Now, retailers are following the lead of national brands by boldly marketing their brands in print, online, and through social media.
A combination of D2C brand partnerships and multi-platform private brand pushes will help rescue retailers from the sea of sameness.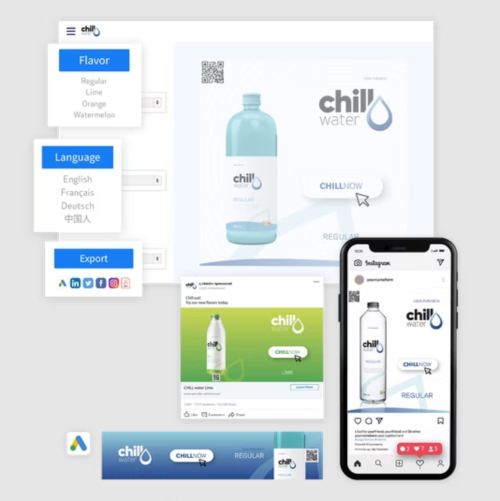 Source: Chili publish
3. Retailers are agencies
The third retail trend I've noticed is that retailers have shifted from being ad buyers to ad sellers as they monetize first-party consumer data gathered from POS systems, Ecommerce, loyalty programs, and dedicated apps.
Third-party cookies are set to disappear, which will fuel a perfect storm of brand urgency and retailer opportunity. Brands will be forced to find new ways to reach consumers and provide better experiences that drive meaningful interactions – retailer agencies are primed to fill the gap.
A growing number of retailers including Carrefour, Home Depot, Macy's, Tesco, Best Buy, Target, and Walmart have established in-house agencies or media entities, and while individual ad offerings vary, retailers are united in their determination to turn brand partners into paying clients. US digital retail media advertising is set to reach $41.37 billion in 2022, growing nearly $10 billion from 2021.
Traditional advertising agencies will be on edge, brands will be weighing their options, and retailers are set to fight it out for this multi-billion-dollar global opportunity.
4. Phygital retail is the future
In the thick of the pandemic, retailers invested heavily in improving their online capabilities and consumers acclimated to buying more categories online. In fact, we saw four years of e-commerce growth in a single quarter as nearly 150 million people shopped online for the first time in 2020.
As the pandemic shows signs of slowing down and shoppers return to stores, retailers are primed to restore their clicks-to-bricks balance by integrating the most promising digital capabilities into their physical environments.
Stores and physical locations have become critical elements in retailers' multi-channel strategies and will quickly evolve to incorporate new ranges of digital capabilities to include dynamic displays, electronic shelf labels (ESL), automated check-outs, and augmented and virtual reality experiences. Over the next few years, a flood of new devices is set to transform shopper experience including headsets, bio-wearables, XR contact lenses and brain machine interfaces.
Dynamic and immersive customer experiences will be coming to a store near you.
5. Social commerce is climbing
While social media was once seen as an engagement tool that couldn't primarily be linked to transactions, it is quickly evolving into a viable sales channel. Virtual worlds are merging with physical spaces through shoppable content, and livestream shopping is gaining traction around the globe.
Through social commerce, retailers and brands can meet their customers where they are when trends take off, transporting customers from awareness to purchase in the tap of an image or video. User generated content (UGC) and influencer marketing will take on new meaning as interactions directly impact transactions.
With so many options available to retailers and brands, the post-pandemic future has opened an abundance of opportunity. The physical and online worlds are colliding in new and exciting ways, and consumers, retailers, and brands are already benefitting.
D2C diversification, private brand pushes, retailer ad grabs, phygital retail, and social commerce are setting the stage for an exciting new retail scene in 2022. The sky is the limit when it comes to where these paths will lead!
Download our retail white paper
And find out how Creative Automation can help you:
Reduce repetitive tasks to get to market faster
Lock in brand guidelines for your brand across channels and regions
Unlock multichannel personalization – bring online and offline together
Free up time for true creativity to drive the brand forward
Get to market faster with more personalization!
The white paper can be downloaded here.

Source: Chili publish
All information can also be found here.