Guest contribution • 17.01.2022
Startup "emma & noah": Company growth with freelancers
What matters when choosing a team
Since founding their startup "emma & noah", Aline Gallois and Fabian Bitta have used the support of freelancers as an additional resource to drive their company forward. With great success: since its founding, they have been able to double sales year after year.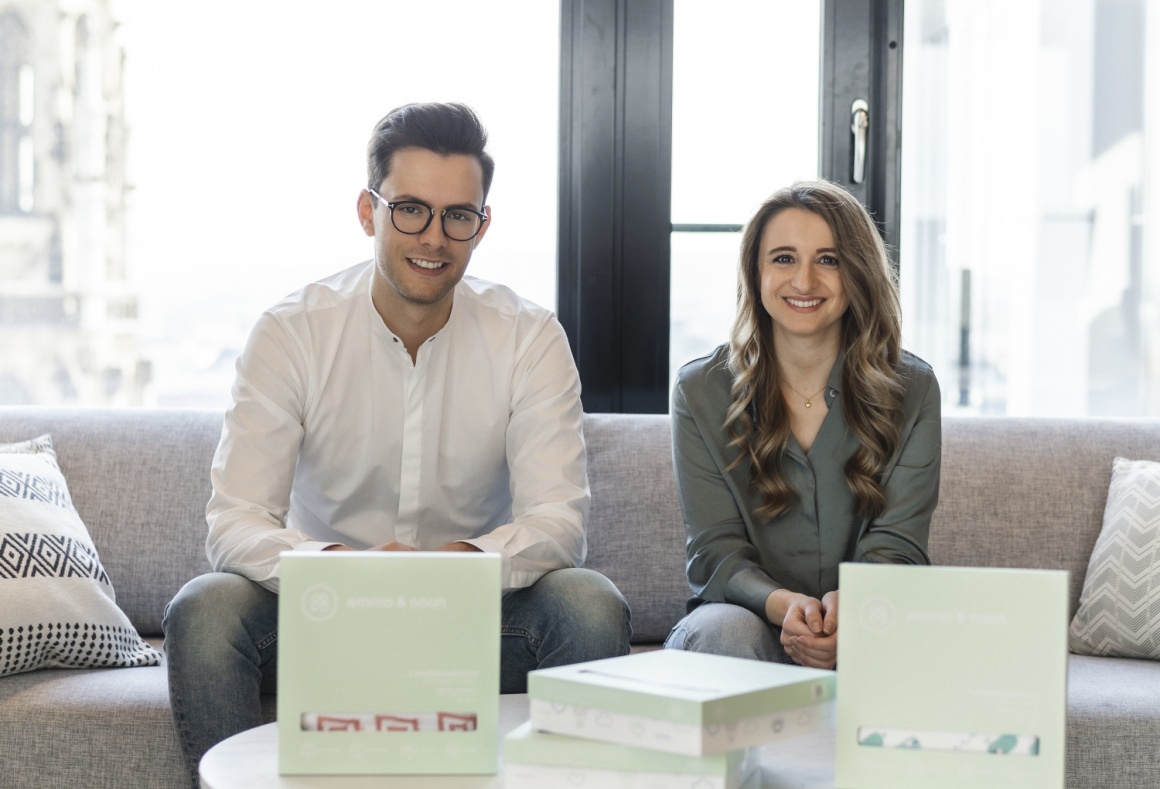 Source: emma & noah
When entrepreneur Aline Gallois came up with the idea for "emma & noah" in 2018, she recognized the potential for a young, digital brand in the baby products segment. Together with her co-founder Fabian Bitta, she succeeded in building a brand with exclusive high-quality products for newborn babies. emma & noah stands for sustainable, organic quality items. Today, the products are no longer only available in the company's online store, but also online at Baby Walz as well as with retail partners such as Baby One.
emma & noah's target customers have a high affinity to online shopping and are primarily reached via online channels. The website is therefore not only designed as a store, but also provides valuable blog content for pregnant women and young parents. In addition, the brand's growing Instagram community is of particular importance. Here, the founders are in direct exchange with their customers and even have them involved in product development. Paid collaborations with influencers and micro-influencers as well as with other brands are an integral part of their social media activities.
Targeted use of freelancers
"In order to continue building our company, we purchase freelance services whenever we need specialized skills that don't yet exist in our own team," says Aline Gallois. While she herself drives the strategy and direction of the company, the freelancers are performing tasks related to customer retention and acquisition – including, for example, website programming, store optimization, SEO, Google Ads, Social Ads, as well as the translations of packaging, booklets, and more.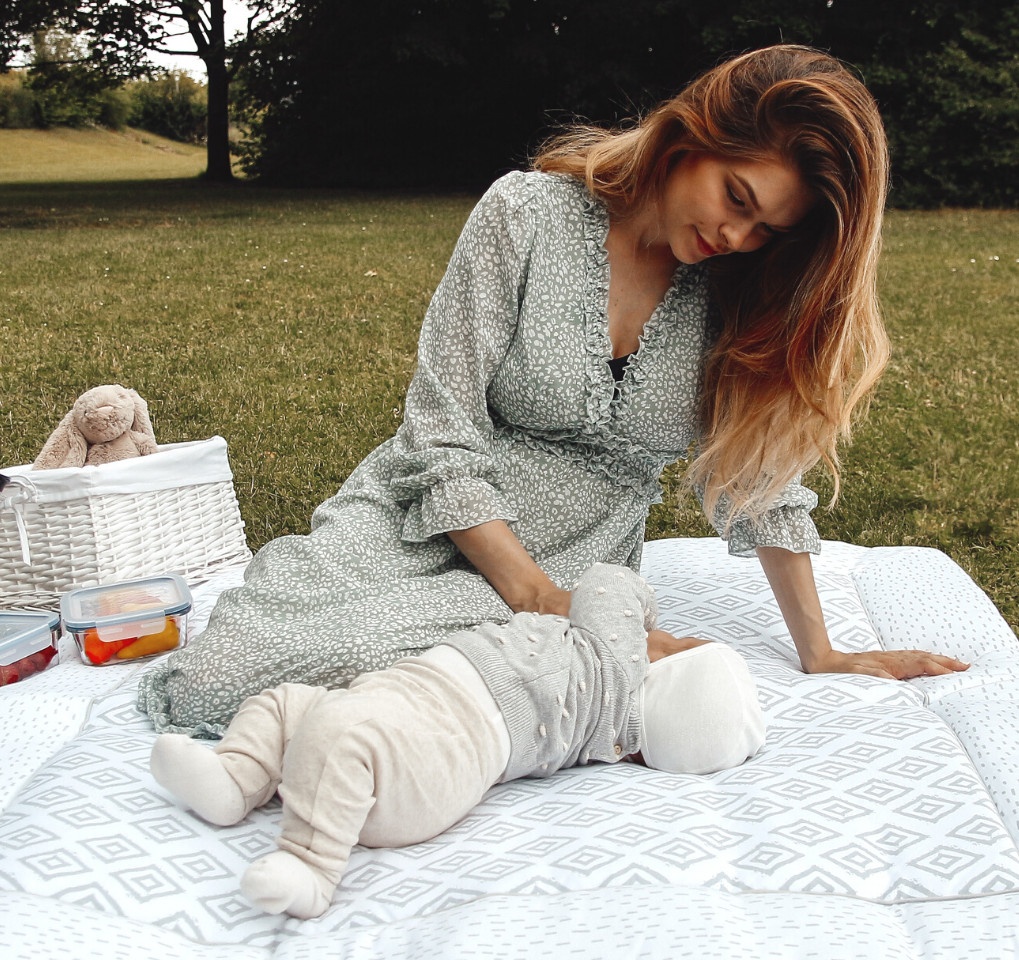 Source: emma & noah
Read more about social media marketing on iXtenso:
Integration into the team
In addition to some freelancer contacts from the entrepreneurs' own network, they rely primarily on the freelancer platform Fiverr. A total of 70 percent of the freelancers the startup works with are contracted through this platform. Even though project management and billing are done via Fiverr, the freelancers at emma & noah are completely integrated into the team. The startup rarely works with freelancers on a short-term or ad hoc basis but usually develops long-term business relationships. The freelance colleagues are even included in internal communication channels, like for example Slack, and are given insights into all operational processes in order for them to build a strong identification with the company.
Therefore, the founders are very selective when choosing a suitable freelancer. First, they examine the profiles on Fiverr in detail. Does the freelancer's portfolio match the required, specialist knowledge? Do they have good experiences and references? Do they show strong communication skills? The founders then conduct personal interviews, in which they pay attention to the freelancer's values and motivation.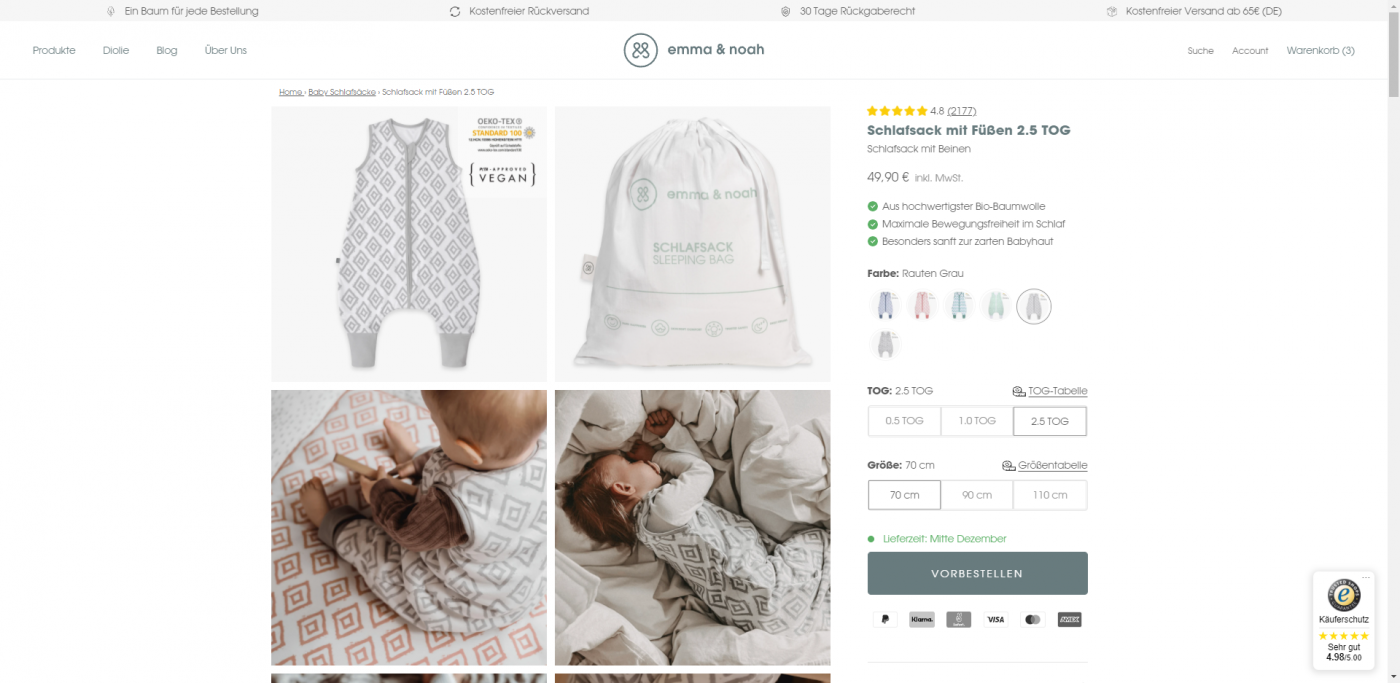 Source: emma & noah
A good briefing is key
After the assignment, the project briefing takes place. Here, too, the founders invest a lot of time in advance to ensure that the collaboration gets off to a good start and that different expectations can be cleared up. The briefings are prepared as extensive catalogs, sometimes with personal videos, and are discussed in full together. Since the company also works with some international freelancers, most of the communication is in English.
"Our experience has shown that it is worth investing a lot of time in the selection and briefing of the freelancer. We check very carefully whether they are a good fit for our team. In our opinion, if you create a close bond with the company that also increases freelancer's drive and willingness to do exceptional work," explains Fabian Bitta.
Two of emma & noah's next big goals are to expand into new markets internationally and to develop more retail partnerships. In both respects, freelancers will play a role – for example when doing designs, international influencer marketing or translations for the country stores. In addition, the startup continues to work on expanding its product range and will increasingly serve its customers well beyond the newborn segment.