Company News • 06.02.2014
Engage Production launches Fashion3D AR dressing room
Augmented reality solution redefines the apparel retail experience
Engage Production Ltd, specialist in interactive technologies for branded environments, has launched Fashion3D, a new interactive experience bringing together the virtual and physical worlds to enable users to try on clothes, jewellery, and other accessories.
Created by Engage, with Space3D supplying augmented reality software under licence, Fashion3D is set to offer new and exciting way of enhancing the shopping experience, and is available for hire or purchase.
Users stand in front of a full-length mirror, which is in fact a giant screen, while augmented reality software overlays the user's image with realistic 3D renders of clothing and other items. In the case of a clothing retailer, it enables users to quickly create outfits by mixing and matching a wide range of garments from the host's inventory.
"Fashion3D offers a completely new interactive, virtual experience," comments Steve Blyth, managing director of Engage. "It offers speed and convenience to shoppers, and it's a terrific means of increasing brand engagement and accelerating the customer's decision making."
Utilisation of mobile engagement and social media allows Fashion3D hosts to further increase conversions through follow up marketing activities such as sending users selective reminders about items they 'tried on' and related materials.
In the autumn of 2013, Engage was commissioned by Avantgarde Middle East to use its Fashion3D solution to create the Virtual Style Pod. Offering a new retail experience to shoppers at luxury retail destination The Galleria, on Al Maryah Island, Abu Dhabi, the Virtual Style Pod, showcased from 26th September to 12th October 2013.
Fashion3D was showcased on the Space3D stand (10-k142) at this year's ISE at the Amsterdam RAI, from February 4-6.
Supplier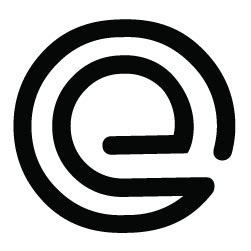 100 Clements Road
SE16 4DG London
UK