Company News • 11.04.2016
Third Red Dot recognition in consecutive years
Posiflex wins prestigious Red Dot Award for new all-in-one space-saving POS terminal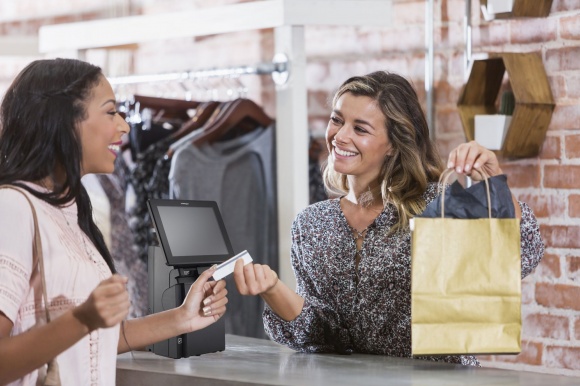 Source: Posiflex
Posiflex Technology has been recognised by the internationally renowned Red Dot Award: Product Design 2016 for its latest compact, all-in-one POS terminal – model HS-3510W.
Held annually since 1955, the Red Dot Award is considered the most valuable accolade for high quality design across different industries. A 41-strong international Red Dot jury evaluates submissions on product ergonomics, functionality and design quality, bestowing the sought-after seal of quality only to those products that stand out clearly from comparable entries thanks to their excellent design.
The newly-launched POS terminal HS-3510W delivers innovation and versatility in a compact and stylish design. Despite its small size, the fanless HS-3510W is a true "all-in-one" POS solution, and the 10" touch screen terminal integrates the most widely used peripherals in daily POS operation. This includes a detachable 3" thermal printer, optional 2D barcode reader, MSR, fingerprint/ biometric reader, RFID, Wi-Fi module, and customer display.

Supplier

Flinger Broich 203
40235 Düsseldorf
Germany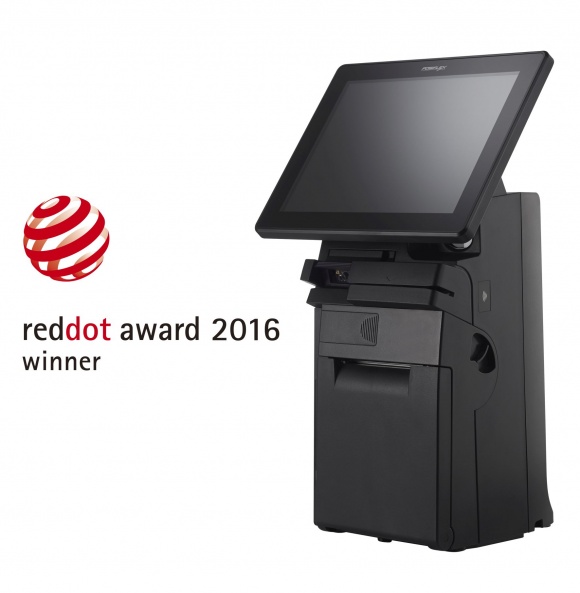 Source: Posiflex Technology
The HS-3510W similarly delivers when it comes to performance, boasting a powerful Intel Bay Trail quad core processor running up to 2.42 GHz and system memory up to 8GB RAM. Its Projective Capacitive touch screen supports multi-touch functions and the ability to accurately track touches, enabling quick transactions and minimal queuing time. The screen is also adjustable for operators' ease of use.
With its ultra-small footprint, the HS-3510W is the ultimate space-saving POS touch screen terminal - ideal for use in retail, hospitality, banking, healthcare or any application where space is at a premium. In retail situations, the HS-3510W frees up counter space, enabling retailers to display and promote more merchandise to maximize sales.
The lightweight, wireless HS-3510W can be set up anywhere in temporary or overflow checkout situations such as pop-up stores, high-traffic seasonal sales or other special events. The HS-3510W can also function as a mini-kiosk in both retail and hospitality for loyalty programs, self-service ordering and for looking up information.
Owen Chen, President and CEO at Posiflex Technology, Inc. comments: ""After winning this prestigious design award for our all-in-one POS HS-2310 in 2014 and for our mobile POS MT-4008W in 2015, we are delighted to win again in 2016 - this time for our latest, compact all-in-one POS solution HS-3510W", and continues:" The 'Red Dot' is the most recognised product competition in the world attracting entries from leading global brands, so this award is a testament to the world-class expertise of our in-house designers and our commitment to technological development in POS solutions. The feature-packed HS-3510W is another example of Posiflex driving forward the POS market and setting new standards that deliver in both performance and design."