Interview • 18.11.2019
DJ, play me a song while I shop!
Can music increase sales volume? Retail store music playlists generated in real-time make it possible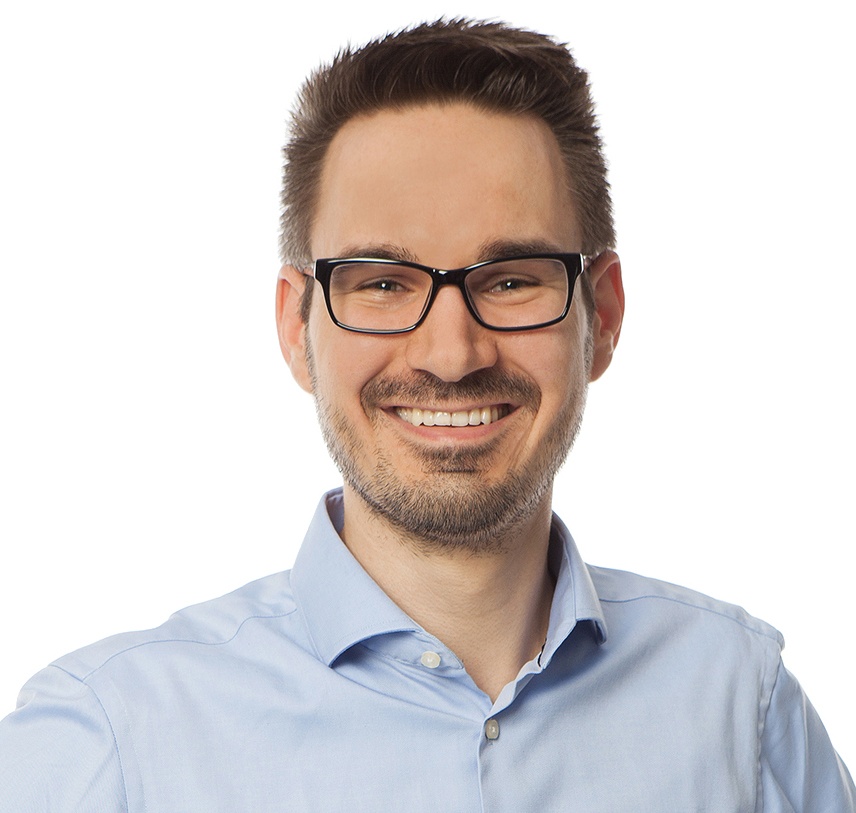 Source: Storemoods/Studio Wiegel Fotobetriebs GmbH
How do you select the right music and ad spots for your retail store to play at just the right time? Do you have an employee who visits every store armed with a USB stick and downloads ready-made playlists to the respective equipment?
Are there commercials that are way too loud and not appropriate for the season blaring between soundtracks? The founders of Storemoods heard about stories like these and decided there must be a better way to create an in-store sound experience that also increases sales. Yvo Schirmer tells us about the audio solution his company developed and reveals what it might be able to achieve in the future.
Mr. Schirmer, your company actually does far more than just create playlists.
Yvo Schirmer: That's right. It's not hard to create playlists if you have some musical talent. There are many companies out there that provide a variety of generic playlists for retail stores. But we don't think that's very effective and conducive to success.
We come from a marketing background and have researched various consumer behavior studies from the past few decades to find out how background music in retail settings affects buying behavior and how it impacts sales.
We determined that it isn't just one particular song or specific playlist that results in greater overall sales. It's actually all about the right music at the right time. Think of a DJ at a wedding party: a great DJ is able to sense the mood of the people on the dance floor and plays the right tracks to keep the party going. Music is like creating suspense in a theater play: it builds up to the climax and then fades out rather quickly.
Are you saying retailers need DJs?
Obviously it's not very practical to have one dedicated employee who takes care of the store's music.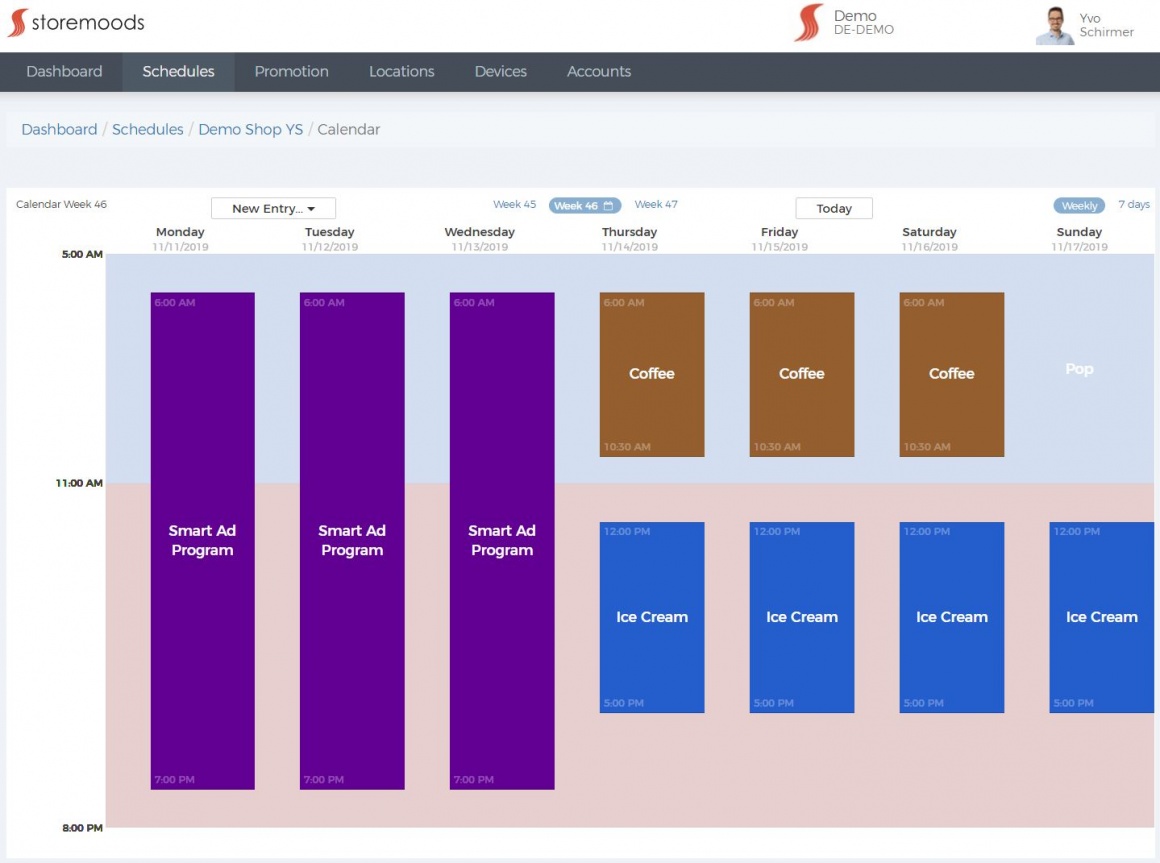 Source: Storemoods
So what's your solution?
We generate personalized music programs in real-time for each location of a retail chain. This is based on local parameters such as the number of guests at the store. To do this, we test the effects of different types of music. Retailers can manage the playlists for their stores via our cloud-based solution and add promotional audio spots.
Okay, let's take a busy grocery store on a Saturday afternoon. How is this reflected in your playlist?
In this case, we would play slower music.
Studies have shown that the tempo of ambient music affects how listeners walk through the store. We subconsciously adapt our strides to the beat. In other words, a slow rhythm prompts people to walk slower.
If there are many customers at the store, wouldn't it make more sense to play music with a faster rhythm to prompt people to move faster?
That's a common assumption. In reality, a busy store with big shopping crowds and many shopping carts make customers feel uneasy and stressed. A stressful situation triggers the flight-or-fight response, prompting people to leave the store as quickly as possible, instead of taking their time, enjoying themselves and filling up their shopping carts. That's why retailers should aim to decrease the levels of stress. It's also why not every style of music is the right fit for a retail setting.
What else flows into the creation of playlists?
We also incorporate other parameters like the weather for example. This means during the summer, for a retail chain with 500 locations we can automatically play an ice cream spot in those sites where the sun shines at that moment and hopefully encourage impulse buys. The spot would not be relevant in areas that are presently affected by thunderstorms.
I bet it's complicated to automatically pick the right songs.
We have vast track pools of music that are classified by attributes such as tempo, tonality, or valence. The technology automatically selects and varies the right music to fit the local parameters.
Would you advise retailers to set up sound zones with different music formats for different departments?
We actually had some requests for sound zones in the past. But I view them skeptically. For one thing, the planning of this concept with its different zones and the right content is a very intricate process. It also requires respective loudspeakers that can be positioned right over the target sound field and they are quite expensive.
Having said that, it's true, you can create a memorable brand experience using sound showers. This works in large department stores spread out over several floors. However, it's quite a feat to try and distinctly separate sound zones in a supermarket setting with high ceilings and five-foot shelves.
What is your next step, how can you expand the concept?
An interesting idea pertaining to ads is to link them up to digital signage. Instead of ready-made loops with rendered images or videos and only weekly updates, we work with the digimago GmbH on a real-time approach. In addition to the ice cream audio spot that is about to run at the store, our system then also triggers the display of matching photo or video content.
Another exciting aspect is the integration of inventory management systems. Take the example of our ice cream ad: when we play the audio spot, the system could ask the ERP system about the product's availability and price. You could also automatically display ads for products in the playlist that are on sale or where the remaining inventory is on clearance. Apart from audiovisual marketing, you could also consider adding scent marketing.
The possibilities are endless thanks to increased system integration.
How do you get the information you need to facilitate intelligent control?
Ideally, larger retailers already rely on in-store analytics – including WiFi Analytics, computer vision or similar technologies – and supply us with real-time data. Having said that, this is still a rare occurrence, especially in German retail as these types of systems are still on the upswing at the moment.
For small and medium-sized businesses that are unlikely to use such technologies in the foreseeable future, we provide a Portal where retailers can create a kind of grid for their store locations that roughly indicates foot traffic. It's a simple modular approach that improves as retailers provide more relevant data.
Last but not least, the pivotal question we need to ask is: How well does this work? Can this type of in-store background music really boost sales?
We tested this in food retailing with the help of a mid-sized German supermarket. Our colleagues from the University of Münster and especially its Marketing Center found out that the average market basket size increased 9.5 percent thanks to our solution.