Review on Webtalk retail salsa • 09.12.2021
You get what you give: Appreciation and fairness as the key to customer loyalty
How do retailers achieve more customer loyalty for their company?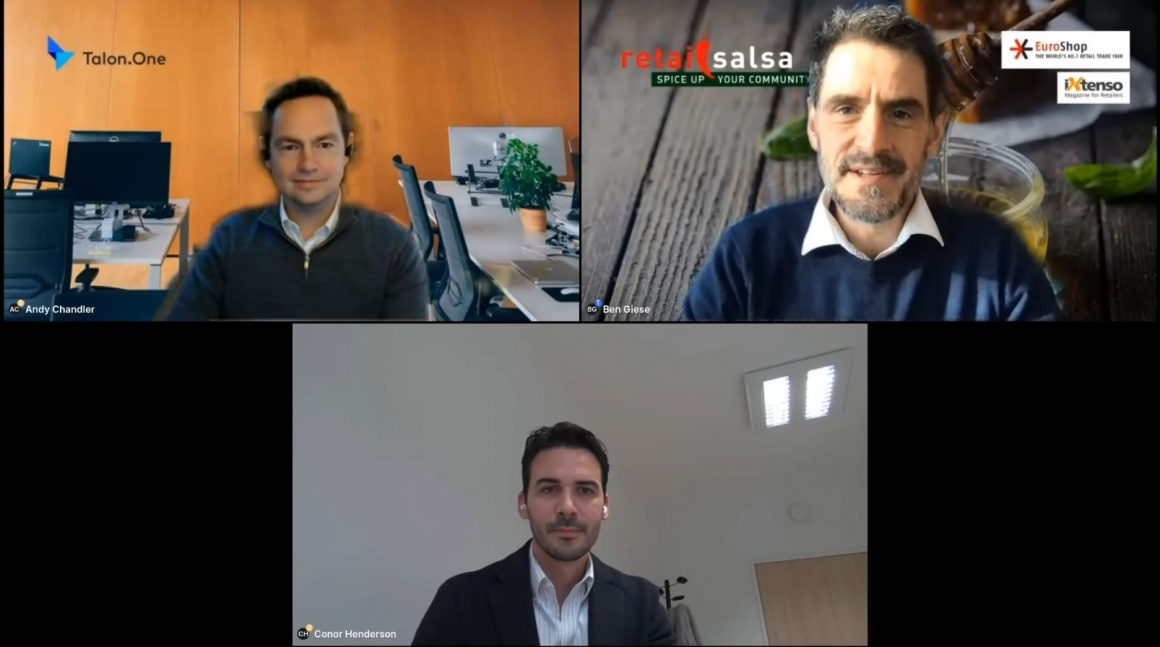 Source: iXtenso/beta-web GmbH
Sweet and enticing as honey – that was the motto of our retail salsa on 08.12.2021, which this time was all about customer loyalty. After all, loyalty is not something you get for free, but something you have to work for.
Connor Henderson, Associate Professor of Marketing at the University of Oregon, and Andy Chandler, Global Vice President of Customer Success at Talon.One, presented various solutions in our retail salsa webtalk format on how to retain customers.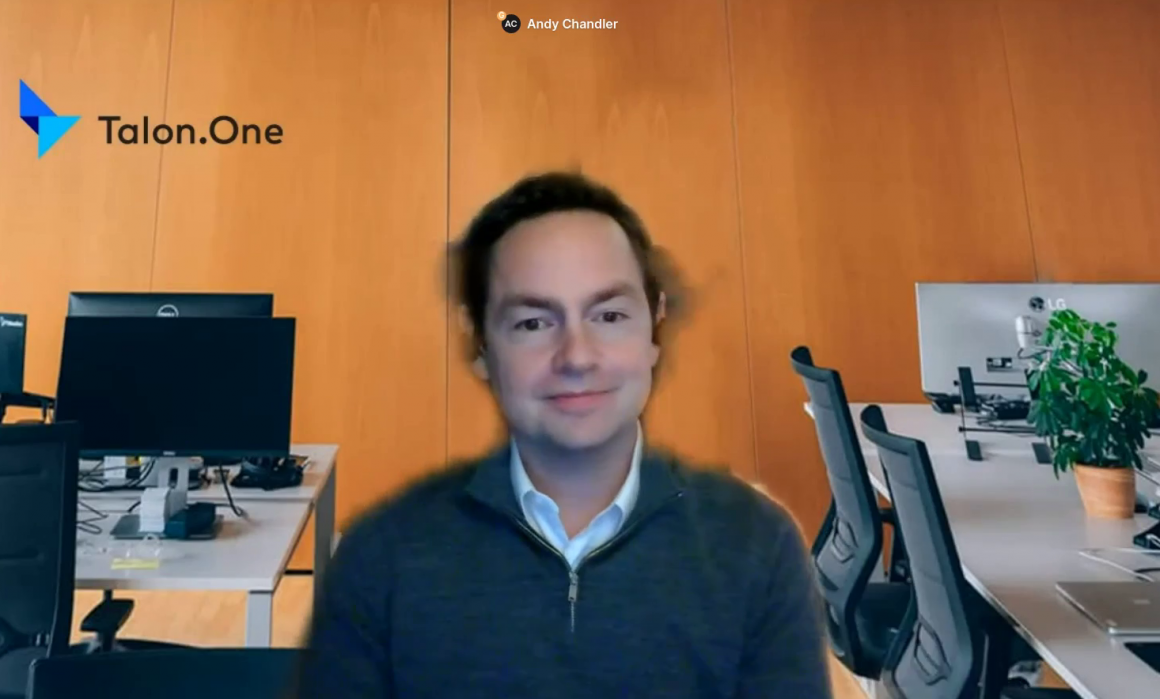 Source: iXtenso/beta-web GmbH
First and foremost, loyalty requires a relationship. Many factors play a role in ensuring that customers develop this relationship with the company. One of the most important is appreciation. The more welcome they feel, the more likely they are to come back. To achieve this, it is worthwhile, for example, to make content such as offers or communication as individual and personal as possible. Of course, things can only get really personal if personal data is also available. But where to take it from, if not steal it? Of course, you have to get customers to disclose this data voluntarily – but that doesn't work without something in return. As Andy Chandler puts it, "What can or do I want to offer these people, and what can I offer them in return?" When it comes to finding suitable offers for customers, it's okay to be creative, because simple discounts are sometimes not enough.
Want to add your recipe ideas to the next retail salsa? Here's how: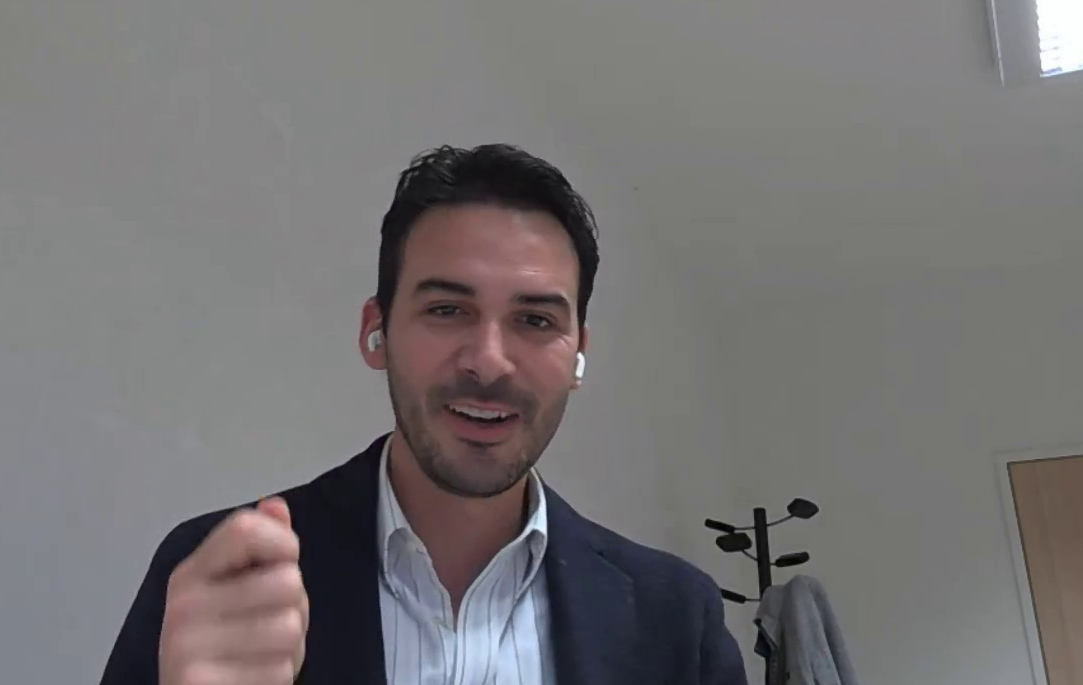 Source: iXtenso/beta-web GmbH
Speaking of discounts, aren't they a good way to win over customers? Well, you should be careful and not underestimate the customers' intelligence: "As a customer, I can see that a discount of more than 10 percent is not really a reward for me, but rather a means to an end to boost the company's sales figures," says Connor Henderson. Therefore, the more individualized an offer or consideration is, the better.
Companies should pay attention to psychological facts when it comes to retaining customers in the long term. Important tools are structures and rules that explain to customers in a comprehensible way how certain loyalty programs or the like work. But be careful, here too it's all in the mix. Too many rules can quickly have a deterrent effect.
And what role does social media play in customer loyalty? A rather subordinate one, both experts agree. "We want to establish a relationship with our customers – and we don't want to achieve that through a third party," says Andy Chandler. Social media makes more sense when acquiring new customers – always with fairness to loyal customers in mind, according to Connor Henderson: "If you entice new customers with discounts here, existing customers may feel they're being treated unfairly."
But the most important question is: How do you measure return on investment now? This question was also particularly important to the audience members. Andy Chandler briefly summarizes one possible approach: "We compare the data of customers within the loyalty program with that of others. From that, you can see if a customer's value increases over time, and ultimately conclude if it's worth continuing to invest in a program like this."
Want to know even more about how to measure the success of your customer loyalty program, what you can do to ensure that success, and what trends to watch? Click here to access the on-demand video of the talk!