Event • 05.09.2022
White Label World Expo 2022 in Frankfurt
12th & 13th of October: Europe's leading online retail sourcing show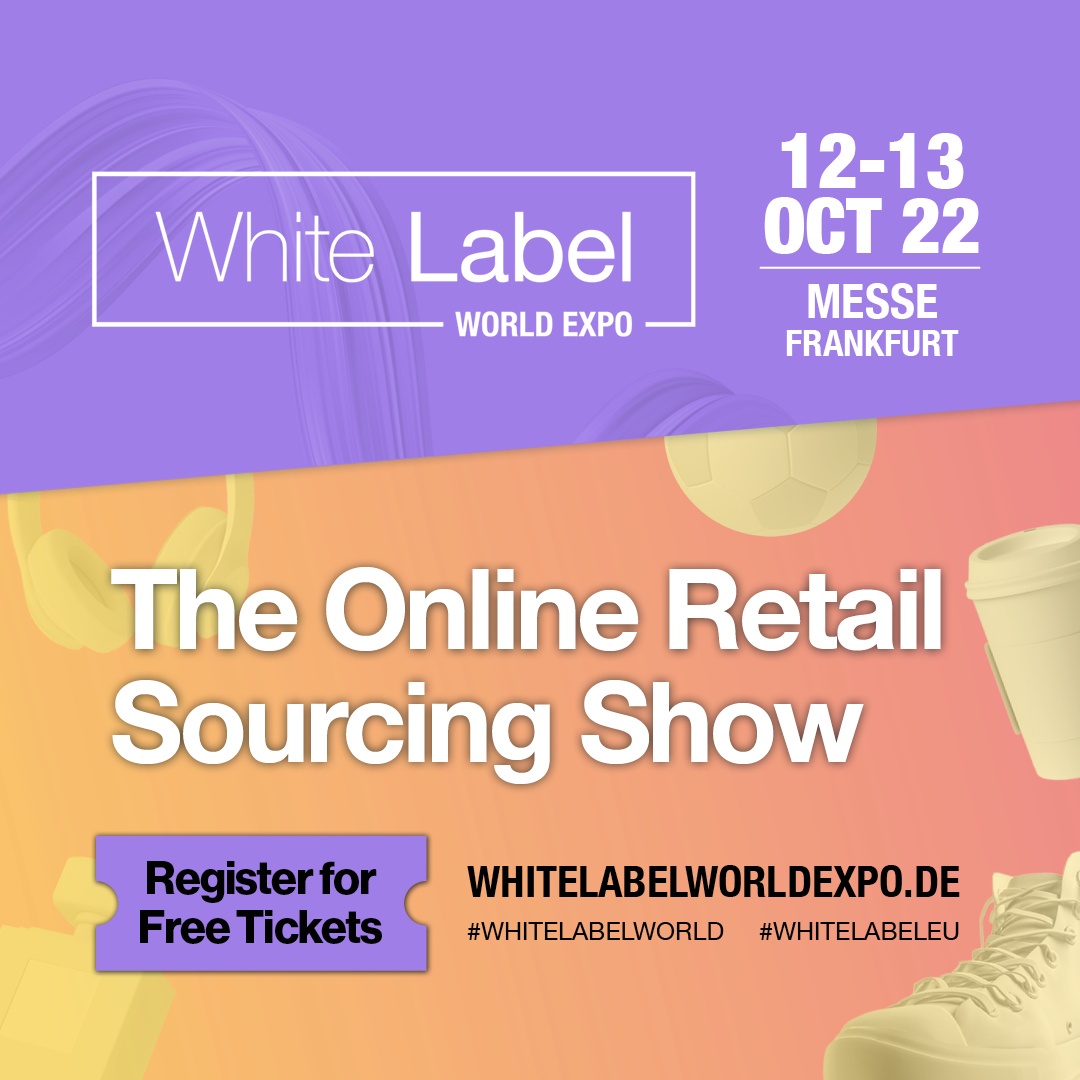 Source: White Label World Expo
The White Label World Expo Frankfurt is right around the corner and as you already know, we are partnered with them this year! Join us at Europe's leading online retail sourcing show on the 12th and 13th of October at the Messe in Frankfurt – we can't wait to see you there!
All for a FREE ticket you will gain access to 350 of the world's top suppliers where you can source the latest products, services and technologies in the white label marketplace! Discover the newest range of high quality health and beauty products, natural CBD innovations and even ecommerce services. We have everything for you under one roof!
At White Label World Expo Frankfurt you can listen to over 200 speakers where they will share an array of advice and tricks all for you to learn from! Hear from industry leading brands including Gucci, L'Oreal, Douglas, Meta and QVC International covering everything they know about ecommerce! This is the unmissable information you need to beat the competitive market!
Designed for new entrepreneurs to gather the information they need to stand out from the crowd, White Label World Expo Frankfurt is an unmissable stop! Join all ecommerce professionals in an unmissable hub of unparalleled opportunity and growth!
Save the date and grab your FREE ticket here!