Interview • 19.12.2022
Smart Store: Two customer needs with one store opening
First "Rewe ready" without checkouts, but with a special location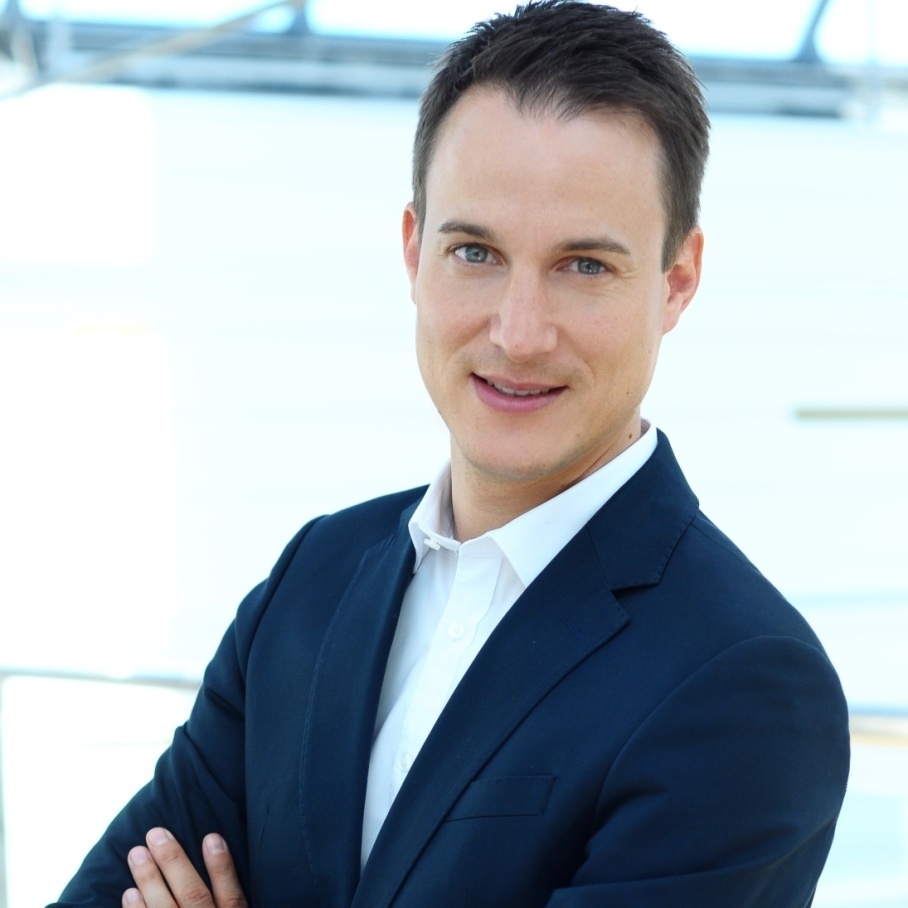 Source: REWE/Lekkerland
With its "REWE ready" store in Bispingen, Lekkerland aims to cater to increasing out-of-home consumption, relying on innovative technology and a relevant product range. In the process, the REWE subsidiary is making common cause with the energy supplier EnBW and opening the pilot store at a fast-charging park for e-cars.
Michael Mayer-Sonnenburg, Director Franchise & Convenience Stores, Lekkerland SE and responsible for automated stores operated by Lekkerland, told us more about the new concept.
Why are smart store concepts like yours needed these days?
The behavior and desires of many consumers have evolved, partly as a result of the Corona pandemic. They want to be able to buy snacks, drinks and other products on the go 24/7, easily, quickly and contactlessly.
In addition, the strong growth of e-mobility is changing out-of-home consumption and requires new solutions.
Against this background, REWE, Lekkerland and EnBW are testing the pilot store at the EnBW fast-charging park in Bispingen.
Why did you decide to have such a store at this location?
REWE, Lekkerland and EnBW selected the location together. The selection criteria included the expected frequencies, the location and the site conditions which offered the opportunity in Bispingen to add a pilot store to the charging park.
This autonomous store differs from others that Lekkerland operates, right?
Exactly, we decided on this variant because, in addition to unmanned, 24/7 operation, it enables a relatively large assortment. This can include up to 600 items, including frozen and fresh products as well as tobacco products and alcohol. In the case of the latter items, an ID scanner ensures compliance with youth protection regulations. We currently offer more than 240 products in Bispingen. With this wide range of products, we cater not only to the needs of Ladepark (charging lot) users, but also to those of commuters and local residents.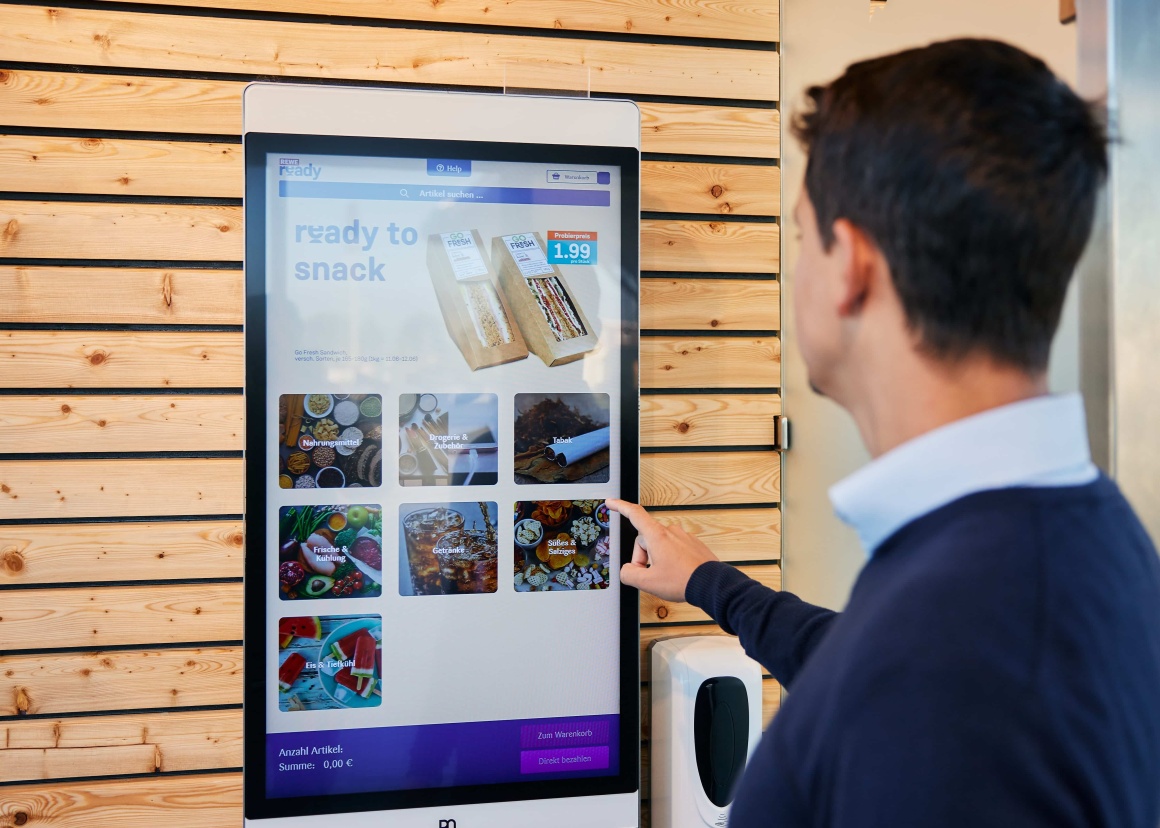 Source: Lekkerland
Nevertheless, the selection of articles is (logically) limited in the store. How did you go about planning the assortment?
Our category management experts have extensive experience in putting together the optimal assortment for stores of many sizes. Comprehensive data and studies on e-mobility and the wishes of charging station customers also played an important role.
We will continue to develop the range on the basis of the findings from the pilot phase.
Let's get down to practice: I want to buy something in the store - How does that work?
Yes, the pilot store is completely unmanned. After entering the store, consumers select the desired products on an intuitive touchscreen. If they want to buy tobacco products and/or alcoholic beverages, customers have to prove their age by scanning their ID card. They then pay for their purchase without cash. In the closed area of the store, machines then assemble the purchased products. Conveyor belts transport the items to the shoppers, who can remove them and leave the pilot store.
And what technology is behind the picking process?
We use robotics technology. The desired products are automatically placed on checkout belts from smart vending machines and transported to the customers.
How do new items get into the store and how do you know that they need to be replenished?
A cloud-based system automatically informs us about stock replenishments and individual sales.
The pilot store is currently supplied twice a week by Lekkerland Logistics, which specializes in small-scale convenience retail. Lekkerland employees place the items in the smart picking systems inside the pilot store.
What happens if a purchase doesn't work out, clearly a case of 'customer service'?
In general, the technology works very reliably - as the first few weeks since the pilot store went live have shown.
But if something doesn't work out, customers have two ways of contacting Lekkerland: via a contact form on the order touchscreen and by e-mail; we indicate the relevant e-mail address in the store. We attach great importance to a very accommodating approach towards our customers.
Do you think the existing charging station is crucial, or can a store like this also work at other locations?
Frequency plays an important role - and that's why it's an advantage to locate the store in such an attractive place as this premium EnBW location.
In our estimation, however, such a solution also works at other, suitable locations. REWE and Lekkerland want to find out which autonomous store works where and how the individual solutions are accepted by consumers by developing and testing various concepts.
Is this type of shopping our future?
In our opinion, fully and partially automated store solutions will play an important role in out-of-home consumption in the future, because they serve the desire of many consumers to be able to obtain snacks, beverages, and other products on the go, 24/7, easily, quickly, and preferably without contact.