retail salsa – Spice up your community • 24.01.2022
Internet of Things: The digital stew for your progress
Webtalk "retail salsa" about cloud based systems for your business
The best stew is the one in which several ingredients are thrown together in a pot and bring the best flavor to the spoon. The Internet of Things is no different: all the components that retailers need to digitize their business and customer services end up in IoT-supported hardware with cloud-based software.
Sounds complicated? But it doesn't have to be – basically, it's just a matter of what you want to achieve with your business and which software and data you move from the local server existence to the much more flexible and networkable data cloud.
For you, experts in our web-talk at February 23rd, 2022 at 4 pm (CET) explain how the digital super stew works and what you should keep in mind when planning and implementing it. Your questions will be forwarded directly to the experts.
You can also watch the video-on-demand afterwards.
Participation is free of charge!
Register now at www.retail-salsa.com.
Supplier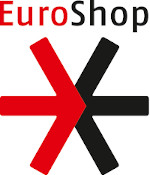 Stockumer Kirchstraße 61
40474 Düsseldorf
Germany
Heilsbachstraße 22-24
53123 Bonn
Germany
You can't be there on 2022/02/23?
Register anyway and get your personal access to the on-demand video after the talk.

More current salsa cooking sessions:
Be there and join our discussion!
Register now at www.retail-salsa.com.
Do you have specific questions on IoT and Cloud strategies? Feel free to send them in advance to service@retail-salsa.de. We will find answers in a talk with our experts.
Your hosts
"retail salsa - Spice up your Community" is the virtual webtalk that brings retailers, suppliers and independent experts together to talk about components of a successful customer journey. We don't make a secret of the ideal mix, but share insights and experiences. retail salsa is hosted by iXtenso - Magazine for Retailers and EuroShop - The world's no.1 retail trade fair.
Wanna be part of retail salsa, too? Then take a look here: