Company News • 14.12.2022
Salsify: Expansion of the GDSN data pool
Provider of the commerce experience management platform CommerceXM wants to fully meet requirements of the DACH region
Salsify's GS1-certified GDSN data pool now provides full support for all target market validation requirements in the DACH region, which includes Germany, Austria, and Switzerland.
Products synchronized to trading partners in these countries will now be automatically validated against all regional business rules, which reduces the time and effort required to complete their synchronizations successfully.
Salsify has also established and tested its data pool with a range of prominent local destination data pool providers and has documented critical trading partner-specific validations, including language, legal compliance requirements, and the new mandatory image requirement for the food sector. Salsify is an active member of the GS1 community in the DACH region. Salsify actively participates in all market-specific GDSN initiatives and maintains a completely up-to-date data model based on local market releases and validation rule updates.
Salsify's commitment to expanding its comprehensive support for local European GDSN requirements also makes it easier for customers to streamline their existing architecture to Salsify, which provides them with a unified platform for global product syndication, including eCommerce, logistics, and Enhanced Content capabilities.
Supplier

7 rue de Madrid
75008 Paris
France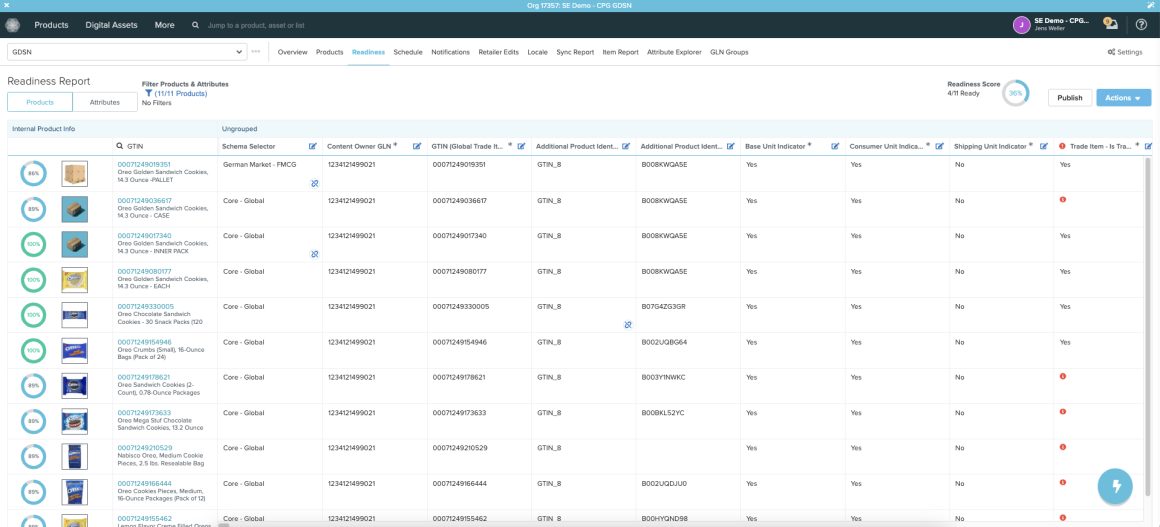 Source: Salsify
"As global GS1 standards shift to emphasize more commercial and ecommerce attributes, it made sense for us to work with a platform that could support GDSN synchronization in multiple regions, along with digital marketing data, on a single architecture," said Barbara Jenny Wilson, Digital Director, Content Platforms at COTY. "We are excited to have benefited from Salsify's expansion into the DACH region. We look forward to working with them as they continue to extend their support elsewhere in Europe and beyond."
"Salsify has been committed to delivering a truly global solution, and our GDSN data pool makes it possible for our customers to connect with any trading partner on the global network," said Ben Szekely, Vice President of Activation at Salsify. "Our continued investment in innovation is part of our commitment to supporting the GS1 ecosystem and the adoption of regional GS1 standards."