Interview • 15.03.2019
Robots in retail: producer and salesperson all-in-one at the fully automated kiosk
Interview with Matthias Krinke, Managing Director of pi4_robotics GmbH
At Berlin's shopping mall Bikini Berlin, we meet the robot "Gisela". The robot's designer Matthias Krinke sat down with us and explained what she can do and revealed what the retail industry can expect from her and her successors.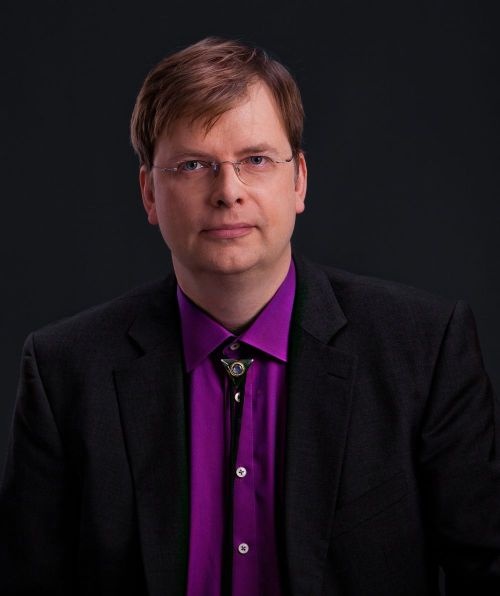 Source: pi4_robotics GmbH
Your robot "Gisela" has been working at a small kiosk since May 2018. What does she offer your customers?
Matthias Krinke: Right now, she produces toybots in an enclosed space. These are little cardboard robots that Gisela assembles on her own. In the future, she will be able to take on other tasks, such as making and customizing jewelry and tech fashion or simply selling these items.
Customers can activate Gisela via a touchscreen on the outside. How do people react to this innovation?
Krinke: The remote control allows us to see things through Gisela's eyes. That's why we know how customers interact with her and we detect their levels of interest. We draw a wide range of shoppers and some of the users simply have fun with the robot.
Is Gisela just a marketing campaign?
Krinke: No. I fully expect the kiosk and Gisela to be a commercial success. Needless to say, it's quite an event to watch her make products and then sell them. In this setting, the manufactured product is just as important as the actual experience. After all, it wears off over time.
Does Gisela recognize her customers?
Krinke: Not yet, but we hope that this will be possible by the end of this year.
Having said that, we already have robots that interact with customers. Our spokeswoman Yolandi is a woman robot who gives lectures and interviews. Once an event is over, she can usually be found at the banquet mingling and flirting with people.
Are customers and guests afraid of the robots?
Krinke: Our robots are designed to radiate positive vibes and not give off negative energy and make people uncomfortable. The current positive attitude towards them tells us we are on the right track.
You consider Click & Collect a smart way for retail stores that use robots to gain a competitive edge. Customers can order items online and pick them up in store at their convenience. What are some other options?
Krinke: In the future, we will also emphasize craftsmanship services such as engraving, making minor repairs and handling sales. Robots could also function as servers, contract employees, warehouse workers, and baristas.
Could this actually work?
Krinke: Definitely. In Germany's longest-running TV show "Tatort", Gisela was already featured operating a coffee shop. Admittedly, this was only temporary and just for this particular TV shoot, but we can put this into practice at any time of course.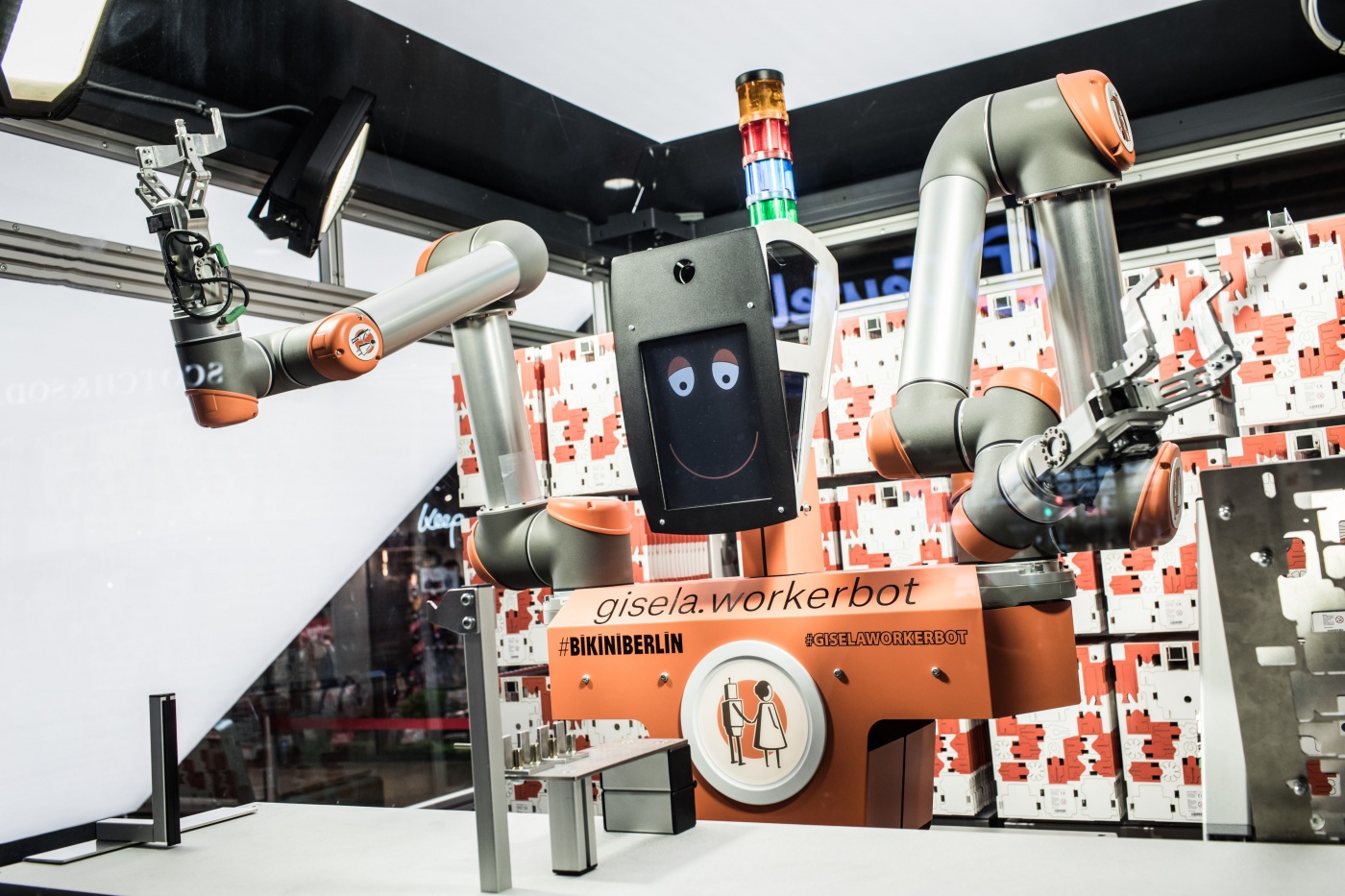 Source: pi4_robotics GmbH
Who is the target audience for your humanoid robots?
Krinke: The target market is technically everyone except private individuals. The robots are too expensive for private use. Apart from that, we target all manufacturing companies. Retail stores are also potential customers since Gisela has now conquered the service sector.
Why are retailers not using robots yet?
Krinke: The initial investment is clearly the biggest obstacle. In her role at Bikini Berlin, the Gisela robot costs 250,000 euros. That being said, if the business is in a successful location 24/7, the ROI is approximately two years. Technical challenges are another hurdle. Are employees ready to face them?
You say robots have an advantage over human employees because they don't get sick. Robot maintenance costs are the equivalent to employees being on sick leave. Are these costs still manageable?
Krinke: Typically, robots don't require maintenance for five years. After that, the robot motor has reached its limit. However, there is no need for repairs within this five-year period.
Why do you think customers in the future will prefer to frequent a store with robots versus getting human customer service?
Krinke: Regardless of the customer, robots offer consistent service and are always friendly and pleasant. There are no store hours, which might be especially interesting for small towns and villages where customers are unable to visit a kiosk anytime to buy the essentials. Needless to say, right now it is still all about the alluring experience that comes with robots.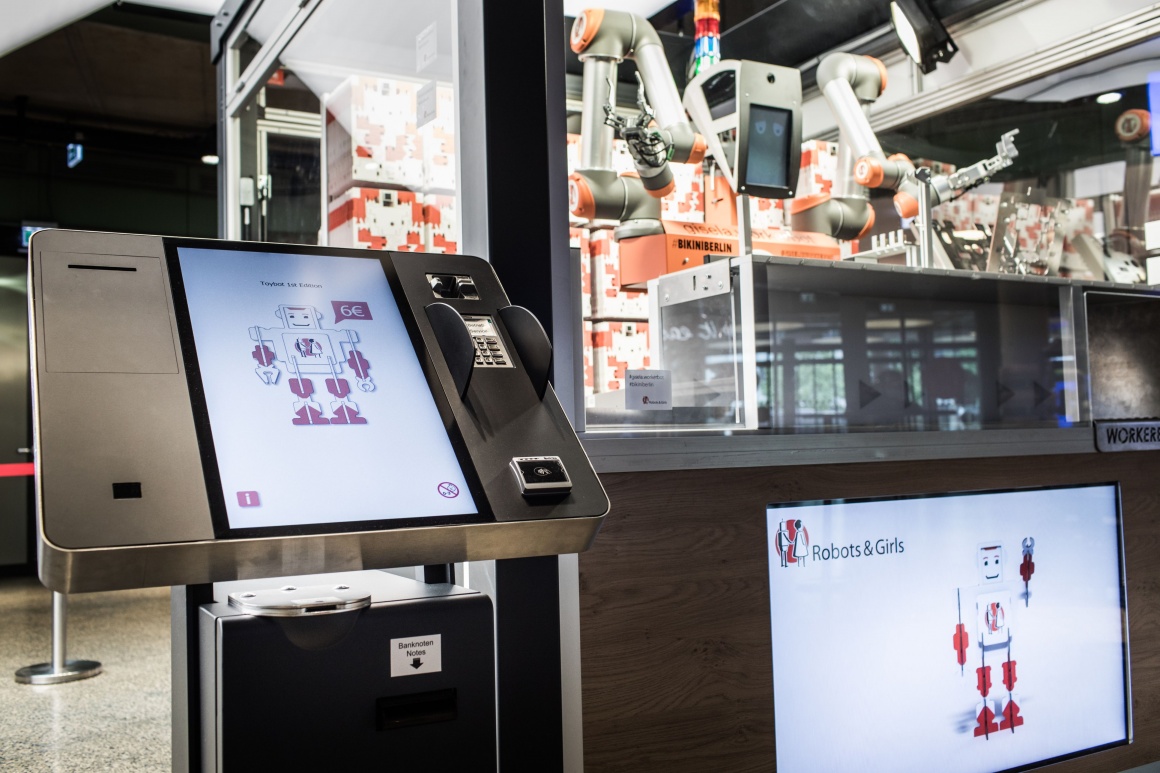 Source: pi4_robotics GmbH
What comes next for your company?
Krinke: We will also sell the concept of the "fully automated kiosk" project. A consumer electronics store is the first chain store that will launch a pilot test mid-year.
Are you facing different challenges with this project?
Krinke: Yes, definitely. The client's merchandise management and central cash management systems must be integrated. The content server is yet another challenge and pertains specifically to product selection and optimization, and updating of price labels. Great system integration is required to ensure smooth operation and agility.
How will the rise of robots change the retail industry?
Krinke: Customer will increasingly become more autonomous and cashless stores will become more popular. This concept will be especially successful in small cities. Simultaneously, this will reduce the large number of inventory discrepancies. Transparency and personalization are likewise important topics, including workmanship, Click & Collect and delivery service.