Interview • 28.05.2020
Creative criminal meets intelligent security system
Interview with Ralph Siegfried, Business Development Manager at Axis Communications GmbH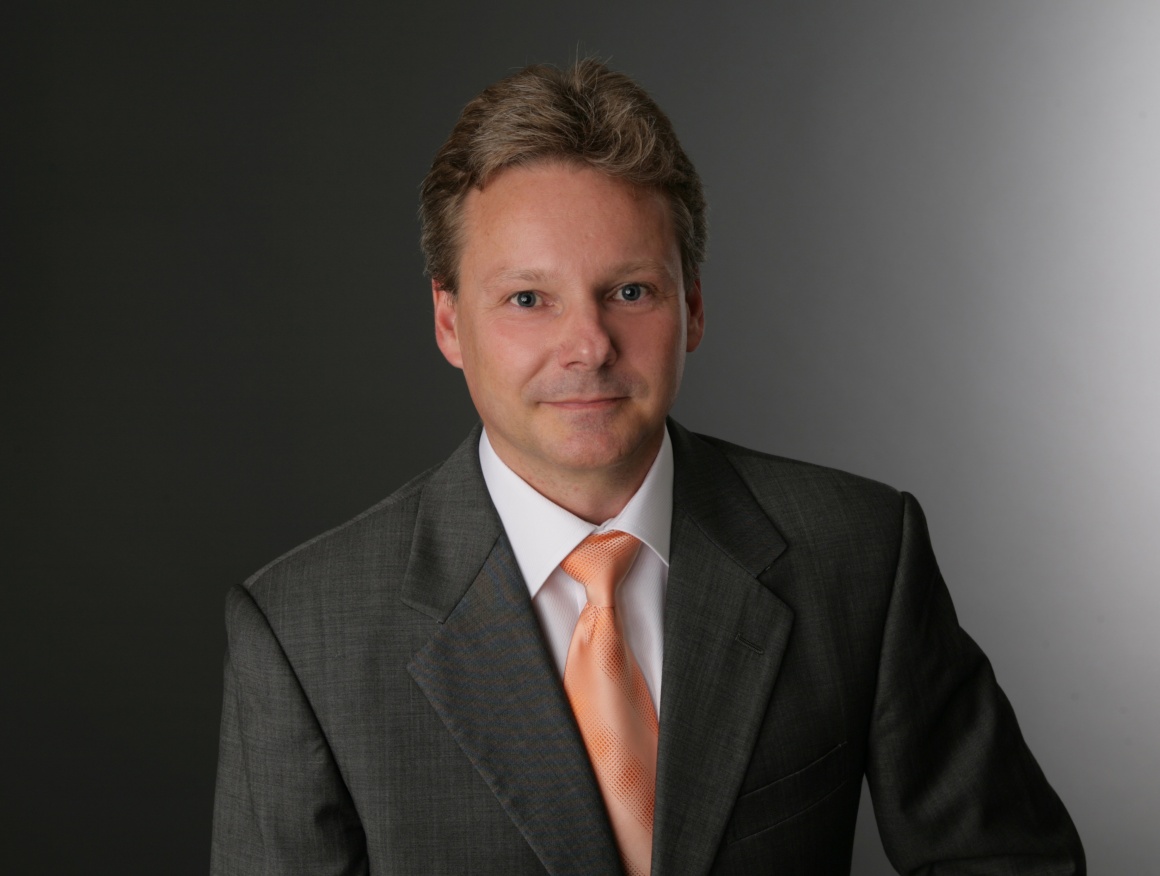 Source: Axis
Stores come in different sizes, have different settings and vary in product selection. That's also why they need a customized loss prevention and security solution. What are some options for retailers and what key elements do they need to consider when they make a selection?
iXtenso spoke to Ralph Siegfried about the requirements for effective theft prevention, technical capabilities and learned about the increasing importance of artificial intelligence.
Mr. Siegfried, how much does the retail industry lose thanks to burglary and theft?
Ralph Siegfried: According to the EHI study "Inventory Differences 2019", inventory shrinkage in the German retail sector totaled 4.3 billion euros in 2018. Study findings revealed that customer shoplifting amounted to 2.38 billion euros, while store employee theft is estimated at 1.01 billion euros. The study has also shown that suppliers and service staff helped themselves to goods worth nearly 350 million euros.
Companies annually invest about 1.45 billion euros in loss prevention and security solutions to deter theft and curb losses. Employee training is the first line of defense in this setting. Four out of five retailers also rely on video surveillance systems, which have seen many technological advancements and innovations in recent years.
What does a great security concept in brick-and-mortar stores look like?
Security cameras generally have a crime-deterrent effect in curtailing theft and vandalism – making this their key advantage. The mere presence of a video camera can affect criminal activity and nip it in the bud. Meanwhile, live video transmission to a security service is normally only beneficial if immediate intervention is an option. It simply takes too long if the security guard first has to travel to arrive at the crime scene. IP speakers at the store can be an effective tool for on-site intervention. Currently available solutions that smartly integrate video and audio to deter vandalism, burglary, and theft have shown that in 90 percent of cases, addressing the culprit directly via loudspeaker prompts him/her to abandon the criminal endeavor.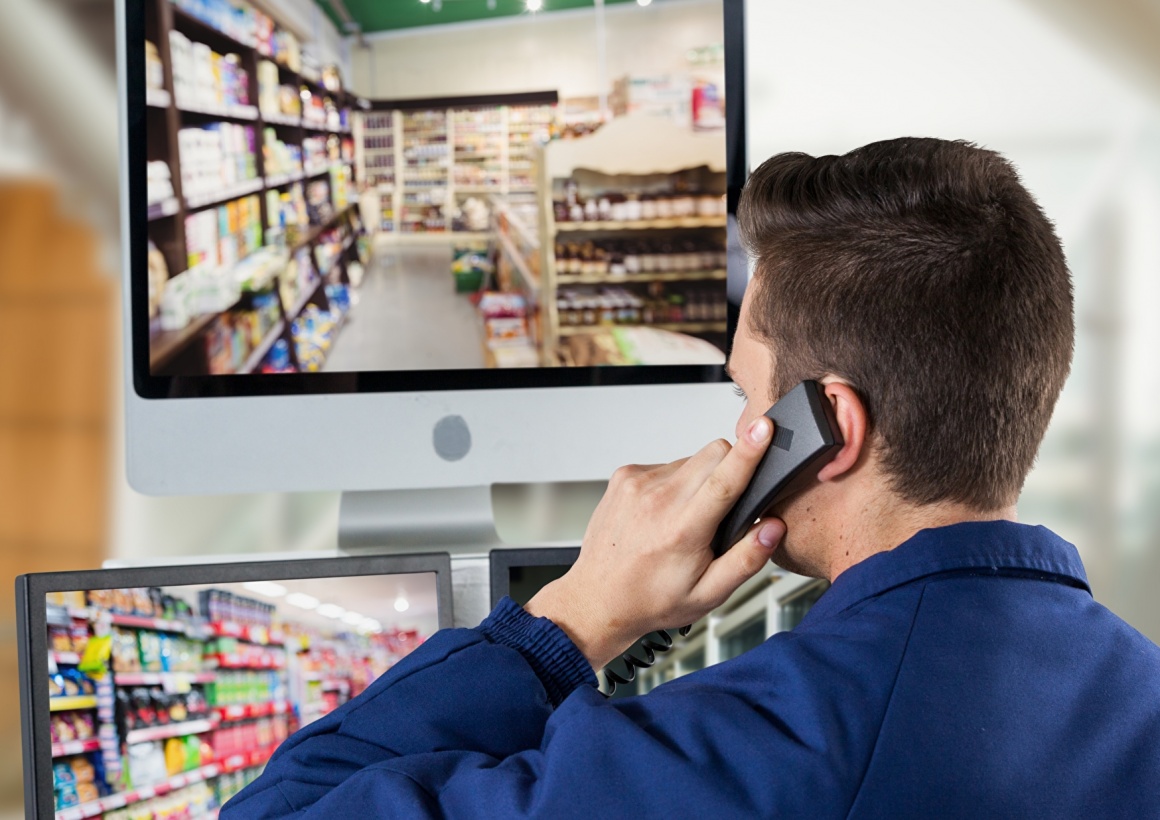 Source: PantherMedia / Wavebreakmedia
Are some store areas and environments more difficult to monitor?
Each retail segment has its very own category of "most shoplifted items". It is essential to keep a closer eye on these products. Axis analytics applications enable proactive surveillance: the system detects persons who loiter or linger too long in one area. The application automatically notifies the security staff or plays a message over the loudspeaker, announcing that a service staff member will arrive shortly for assistance.
Cash registers, entrances, exits, and storage facilities are also critical areas where retail theft is being committed.
A multi-story department store in the city center or a small delicatessen store out in the country – when it comes to choosing the right security solution, what role do the size and location of stores play?
The size and location of a store play a major role because at the end of the day, there is no one-size-fits-all solution to protect your store.
The size of the store and the preferred coverage dictate the number of video cameras you should install. You must also include other high-theft zones outside the immediate sales area that must also be covered by the security solution. These include storage facilities, cash office, or delivery areas. In these cases, retailers have to decide on a case-by-case basis whether access control systems, entry alarms, or special analysis tools help with loss prevention.
The store location is especially important as it relates to the availability of security staff or guards. If the physical distance between the store and the responsible security team is too great, retailers can use automated systems or IP speakers instead to remotely address the situation.
Does a modern security concept still need the "human factor", meaning an on-site security guard, or are all aspects fully automated at this point?
Depending on the store location and the number of customers, on-site security guards are still an important part of retail stores if they can monitor and immediately respond to live events and thus prevent theft or vandalism.
Apart from that, you always need at least one person to analyze the video material, whether this happens live or retrospectively. A well-trained staff that handles maintenance, repairs, and updates of the system is likewise vital to a properly functioning and effective security concept. A modern system must stay up-to-date to ensure cybersecurity.
When it comes to the EU-GDPR (General Data Protection Regulation), what is important for retailers to consider in terms of store surveillance?
In order for an in-store video surveillance system to be considered GDPR-compliant, we recommend using intelligent software applications. An example would be analytics software that masks people in real-time in video streams at up to full frame rate. This prevents partially blacked out or distorted images. By default, the analytics software applies dynamic masking to areas of change in the camera's entire field of view. This allows retailers to analyze certain activities, such as customers placing objects on the conveyer belt at the checkout or the line at the cash register, without collecting personal data.
Looking to the future, how will security technology change in the next 10 years?
AI-based analytics software will make video surveillance systems much more effective in the future, both as it pertains to prevention and incident processing. Today, these applications still require special hardware or are only available as cloud-based security solutions but we can soon expect to see far more flexibility.