Company News • 28.07.2023
German drinks retailer utilising facial analysis for automatic age checks
Stand-alone solution MyCheckr for age verification by using cameras
A German liquor store franchisee operating in Pinneberg and Tornesch near Hamburg, has installed Innovative Technology's age verification technology. Innovative Technology (ITL), a provider of AI-powered biometric solutions, works with several retail and convenience stores in Europe that sell age-restricted products.
Supplier

Innovative Business Park
OL1 4EQ Oldham
UK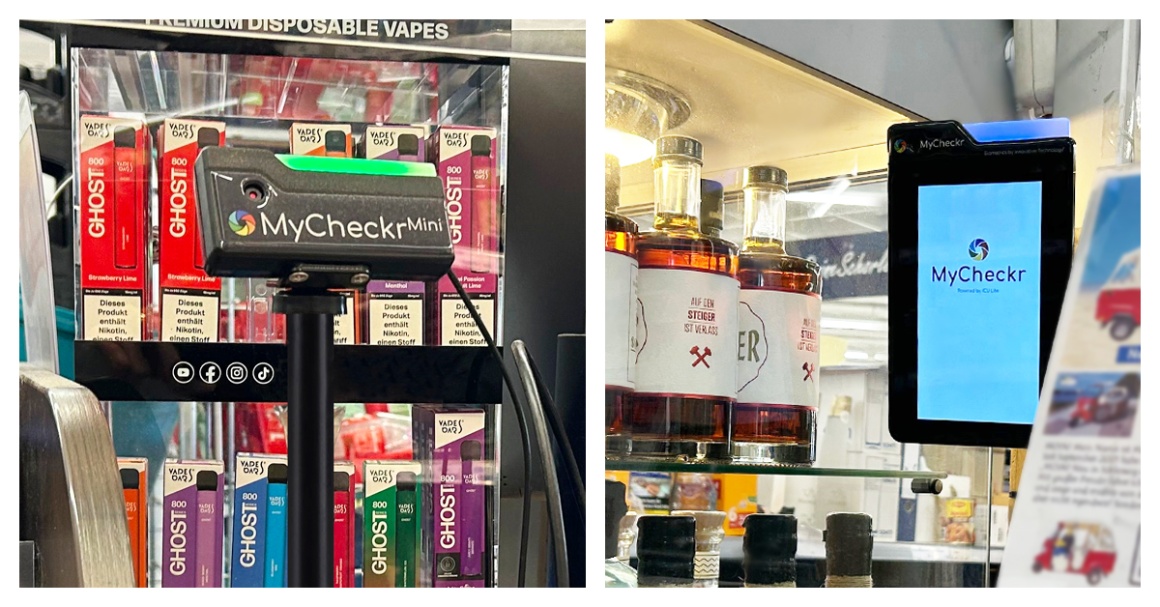 Source: Innovative Technology
Commenting on the installations, Christian Czeskleba, senior business development manager for ITL's biometrics division, said: "Following successful field trials in the summer of 2022, our technology is now being used in two stores for anonymous age estimation. The stores, operated by franchisee Stephan Hermann, sell both alcoholic and non-alcoholic beverages and cigarettes. MyCheckr is used in the Tornesch store and MyCheckrMini in the Pinneberg store."
MyCheckr is a standalone solution equipped with a camera and screen that quickly detects a customer's age completely anonymously. The device gives checkout staff an extra layer of security when checking age. And for those who don't need a screen, MyCheckrMini offers the same functionality in a smaller device.
Czeskleba added, "Stephan and his staff use our age-estimation devices to guide them in whether or not to ask for ID, and the technology has become a natural part of their age-checking process. He has received positive feedback from customers who are now familiar with the device at the checkout. There are no customer privacy concerns as both MyCheckr and MyCheckr Mini are 100% anonymous as they do not store any data or images."
Commenting on the technology, Hermann said: "ITL's age estimation products have been welcomed by both staff and customers. They give our staff more confidence when asking for ID and have led to fewer confrontations. It simplifies our work and helps protect minors, and avoid fines as checks by authorities increase. With the one-time initial cost of MyCheckr and MyCheckrMini and the non-recurring fees, I have a cost-effective solution for age verification in my stores. Any store that sells age-restricted merchandise would benefit from this technology, and I highly recommend it. The cooperation with ITL during both the test phase and now is very good, the technical information was a great help."
In Germany, for example, beer and wine can be purchased from the age of 16, and spirits and cigarettes from the age of 18. MyCheckr and MyCheckr Mini can be set to any suitable age limit.
In conclusion, Czeskleba said, "Stephan has set the age limit at 23, which seems to be the right threshold for the age-restricted merchandise in his stores after a trial period last summer. I'm pleased Stephan has decided to continue using our systems, and I look forward to working together to ensure a successful partnership."