Interview • 02.12.2019
AI in action: changing the future of customer experience
Interview with Prof. Dr. Jens Böcker, Bonn-Rhein-Sieg University of Applied Sciences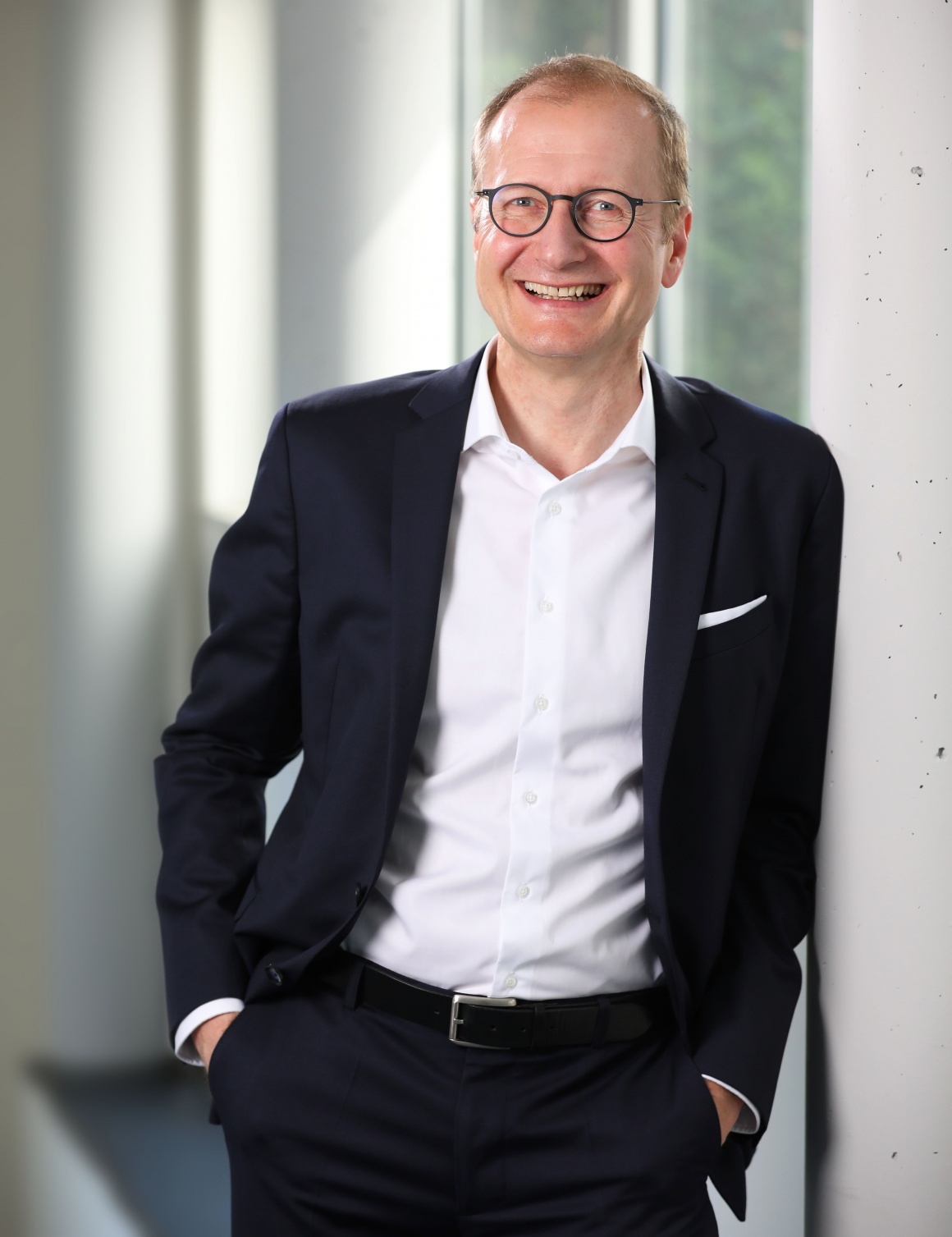 Source: Christian Beier Photografie
The 34th Bonner Management Forum on November 5, 2019, at the Bonn International Science Forum ("Wissenschaftsforum") centered on artificial intelligence (AI).
Themed "Artificial Intelligence - New Age of Customer Experience", the Forum participants embarked on lectures, debates, and discussions to explore the applications and limitations of AI. After the conference, iXtenso sat down for a quick interview with MC Professor Jens Böcker.
Professor Böcker, what has been your takeaway from today's event?
Prof. Jens Böcker: For me, there are three key takeaways from this event. The first point is that there are indeed many ways to use artificial intelligence in customer service to bring about substantial improvements in customer experience and customer relationships. Customer management, in general, reaps great benefits from AI-powered support.
The second point is to understand that data is the foundation for AI. You must collect and analyze data and – and this is where it gets exciting – use it as a basis to yield machine-aided deductions. That's the ultimate goal. If successful, it dramatically helps make work more efficient.
My third key takeaway answers the question of why companies should embrace AI applications. On the one hand, the use of AI can help optimize processes and improve efficiency. This includes the ability to make processes leaner, more cost-effective and faster. On the other hand, AI can also help unlock innovative business models for your company.
Does that mean that companies can no longer function or even survive without data?
Right, that's the key insight. After all, data is the new oil. It may sound cliché, but it's true. Companies must gather data and that's much easier today than even a few years ago. Plus, it's perfectly fine to collect unstructured data. You don't even have to decide or know in advance what you plan to do with the collected data later on. Today, this is handled by algorithms. The software simply retrieves what it needs from the data.
Today's event also paid special attention to challenges facing small and medium-sized enterprises. Do you have any advice for these businesses?
As we have seen today, this subject requires special know-how. Small and medium-sized companies should not tackle AI on their own but should seek collaboration. You can certainly collect your own data as a company, but you best team up with specialists who have the algorithms and the necessary experience to analyze the data. Companies should not try to build their own setup using their own IT department. You will quickly learn that you may have taken on too much as a company.
To sum things up: What role does artificial intelligence play in the customer experience?
Let's start with this basic question: What is AI? AI is a new form of pattern recognition. That is to say, it has the ability to recognize patterns human beings were unable to recognize. This is based on complex data analysis and results in a completely new aspect.
For example, you may discover that there is a type of customer segmentation you were previously not aware of. This subsequently enables you to take a more differentiated customer approach and allows you to send out a variety of different messages.
Apart from that, the entire customer journey offers many ways to collect data and then send automated notifications to the customer such as special offers or information for example. It also opens up many opportunities in the cross-selling and upselling arena.
In essence, one of the key themes in the future will focus on how to convert an existing customer into a repeat customer and subsequently the best ways to get as much out of your repeat customers as possible. Apple and Amazon are both reigning champions in this area.