Shopping in Northern Spain • 13.09.2018
Attention to detail: Window shopping in Monforte de Lemos and Ourense
The Northern Spaniards have realized that a great store window display doesn't have to break the bank
Summer vacation is over but the summer impressions remain. Like those garnered from a visit to Galicia in Spain's northern region. If you venture deeper into Spain's heartland between a pilgrimage to Santiago de Compostela and a beach holiday in Vigo, you will find Monforte de Lemos on the Río Cabe and Ourense on the Río Miño.
Both cities can look back on a long history and both feature beautiful old city centers. That's why sightseeing comes automatically included with your shopping tour. Here are some snapshots.
First stop: Monforte de Lemos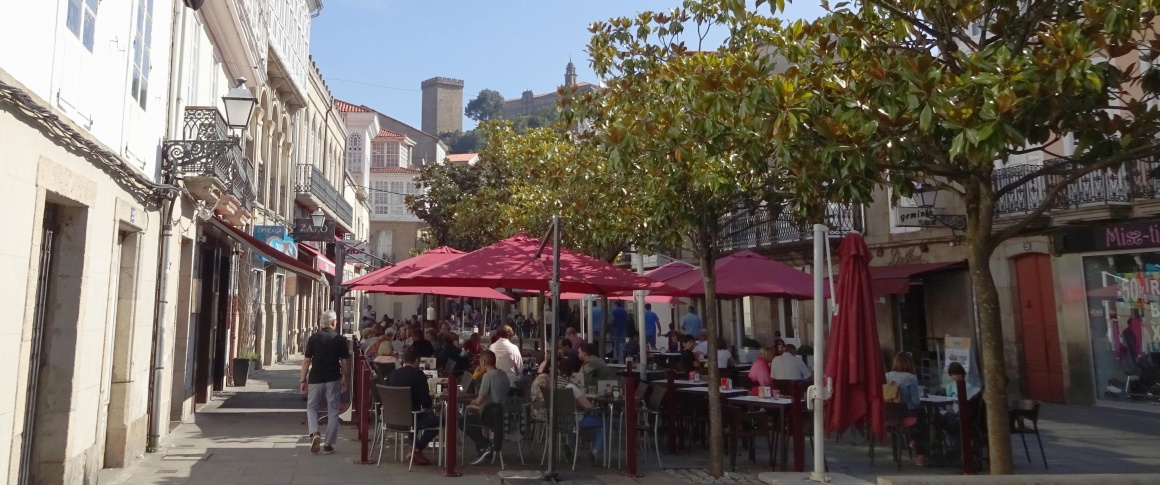 Source: iXtenso/Mörs
The historic old town of Monforte is located under the gaze of the 30-meter "Torre del Homenaje" tower, right next to the monastery of San Vicente do Pino and the Palace of the Counts of Lemos. The landmarked district boasts several eye-catchers. One of them is the exquisitely beautiful "El Rincón de Ariadna" (in English: "Ariadna's corner") store. Though its details might seem simplistic, they are perfectly matched. It is not the only store that features an unpretentious presentation of products: A stick (or as seen later in Ourense, a paddle) simply works as a clothes rack. The benefit: the presentation seems lighter and brighter, while the floor can be used to highlight other ideas.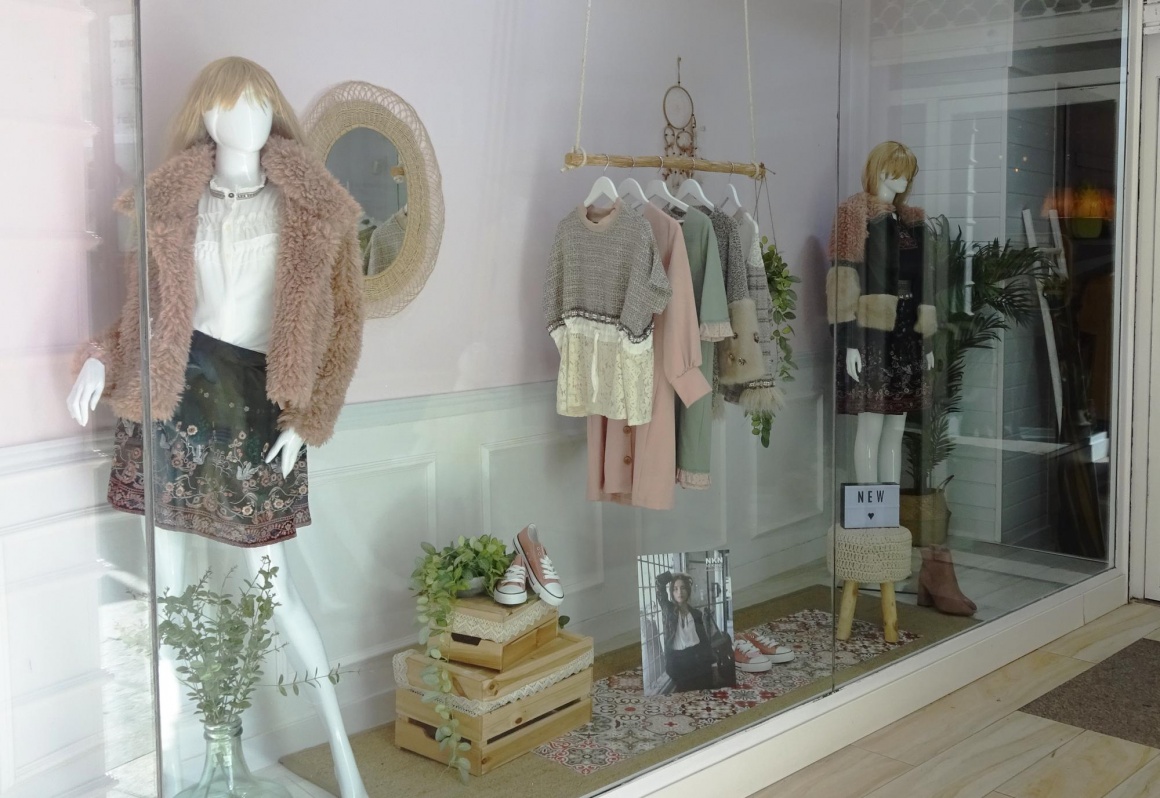 Source: iXtenso/Mörs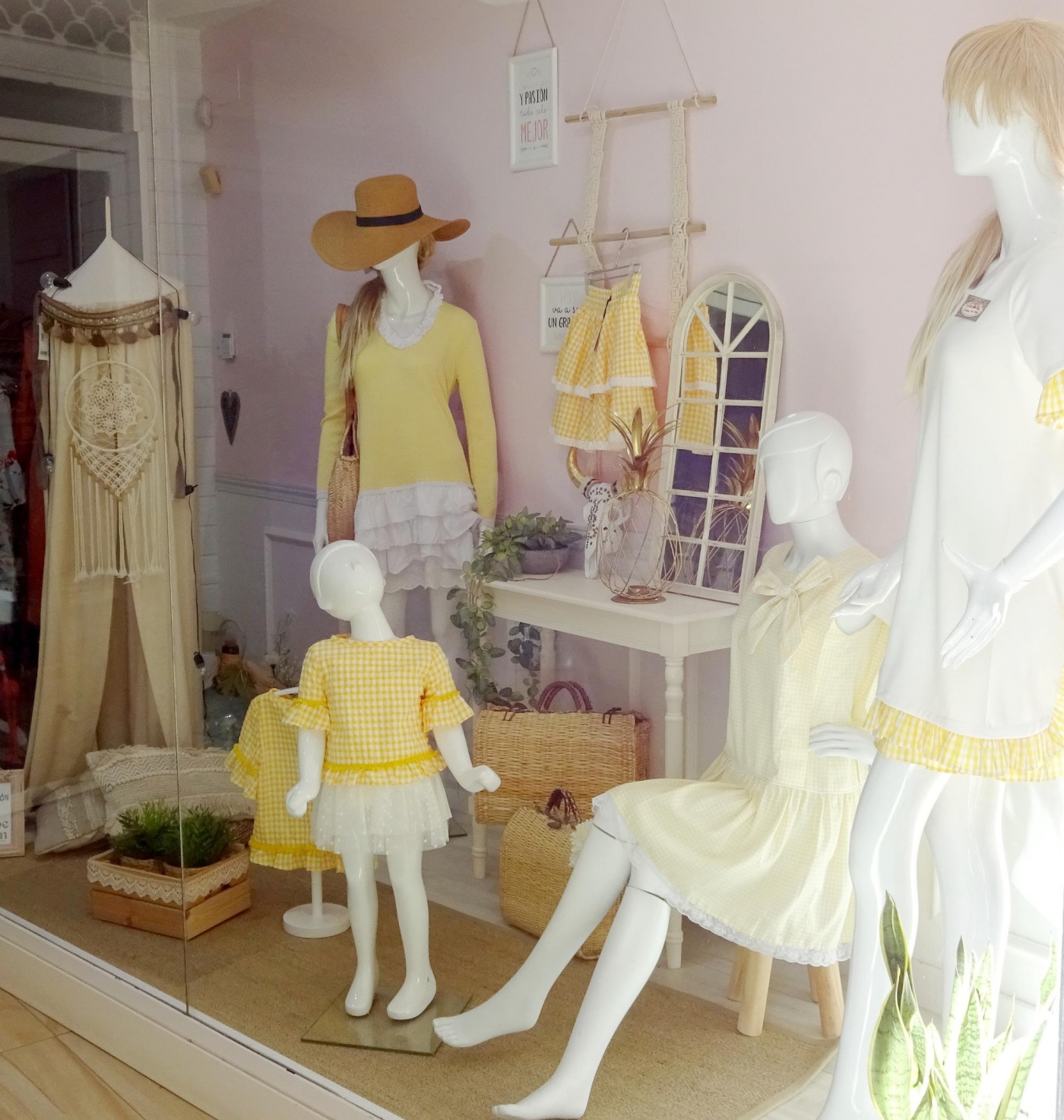 Source: iXtenso/Mörs
You can't help but stop and look: EME sells high-quality men's clothing. In addition to the metal-bodied vintage scooters, the hand of a wooden mannequin, which holds a checkered bow tie catches your eye.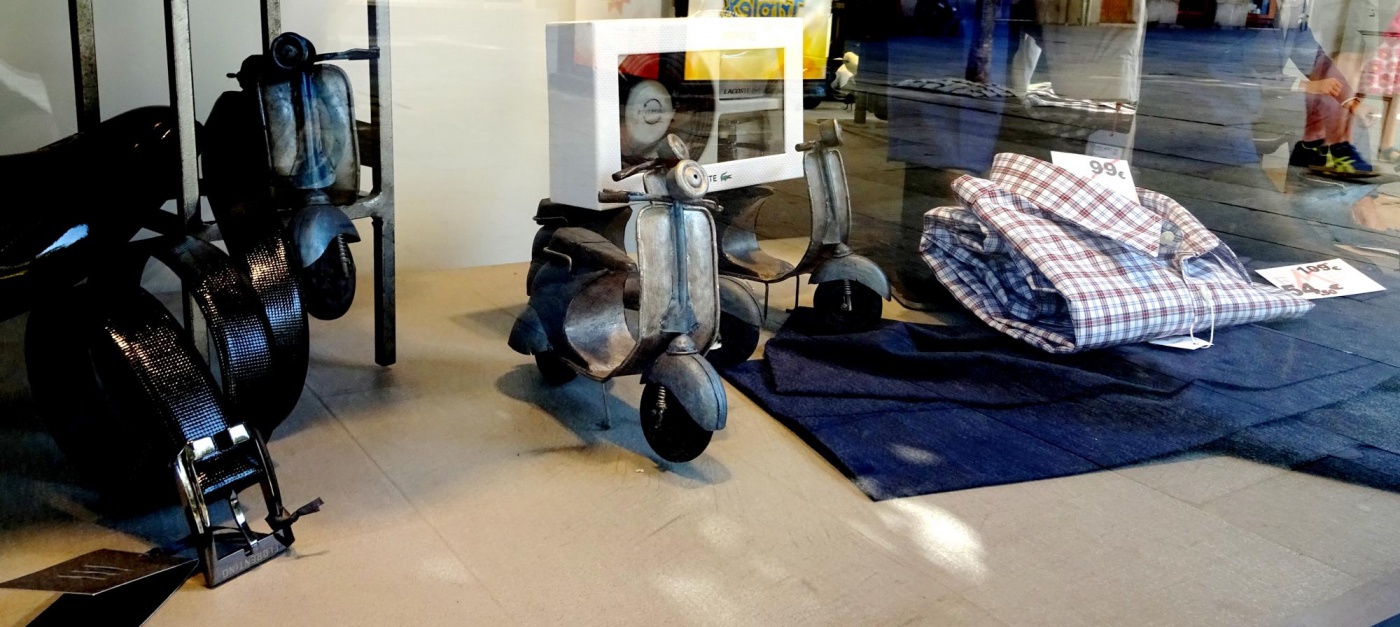 Source: iXtenso/Mörs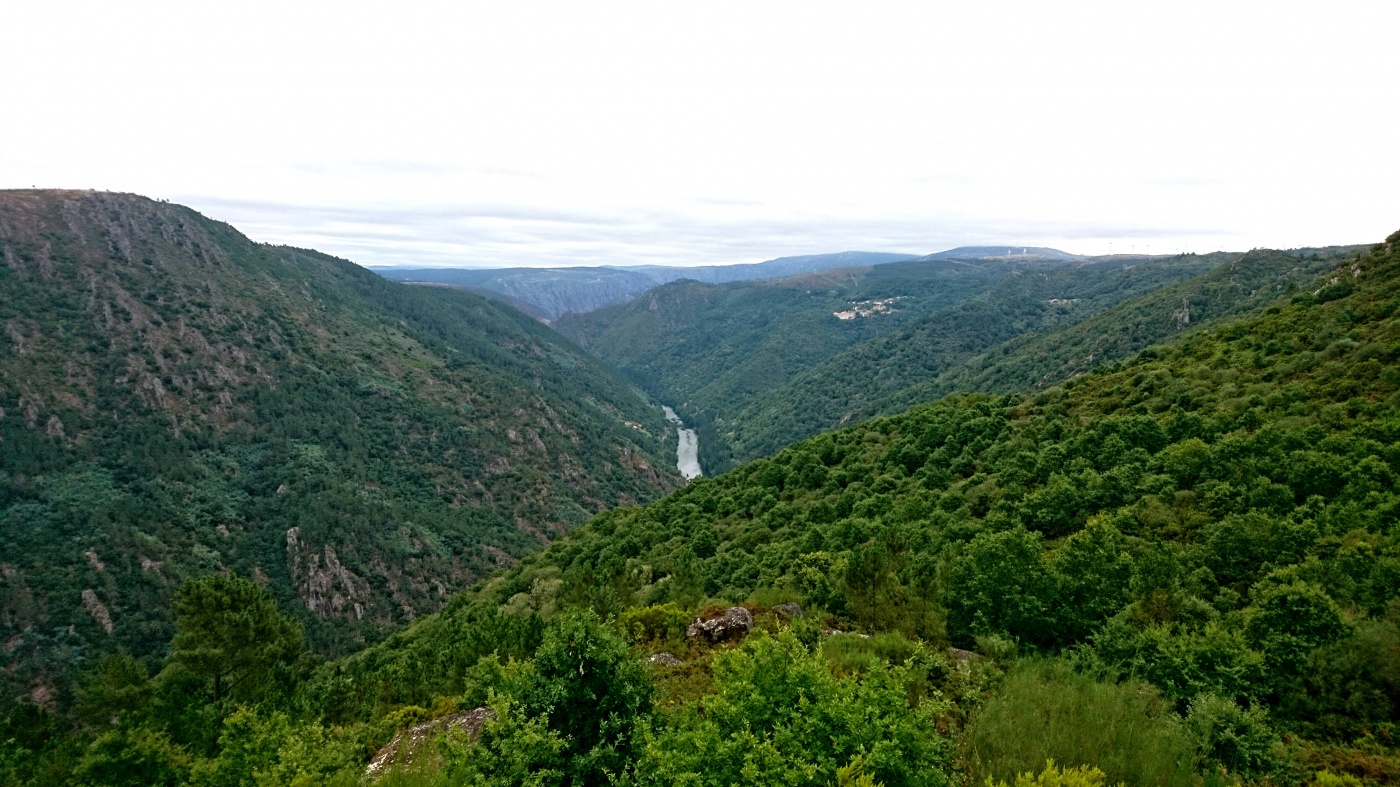 Source: iXtenso/Mörs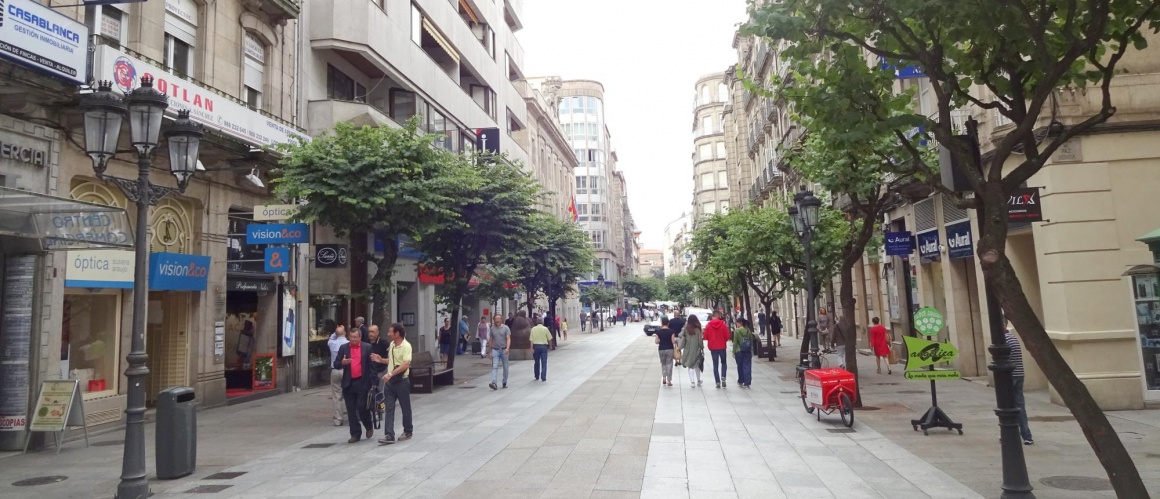 Source: iXtenso/Mörs
The city of Ourense has five times as many residents as Monforte. Its main pedestrian street leads visitors directly to the old town with its cathedral and small, winding streets. Next to the big retail chain stores, which have also found their way into the medieval city, you can still discover small stores that feature charming and funny design ideas. Popular pallet furniture is also used in creative ways - repurposed as a shoe rack or as a bar.
Zadalia: The "pallet furniture craze" is a perfect fit for this store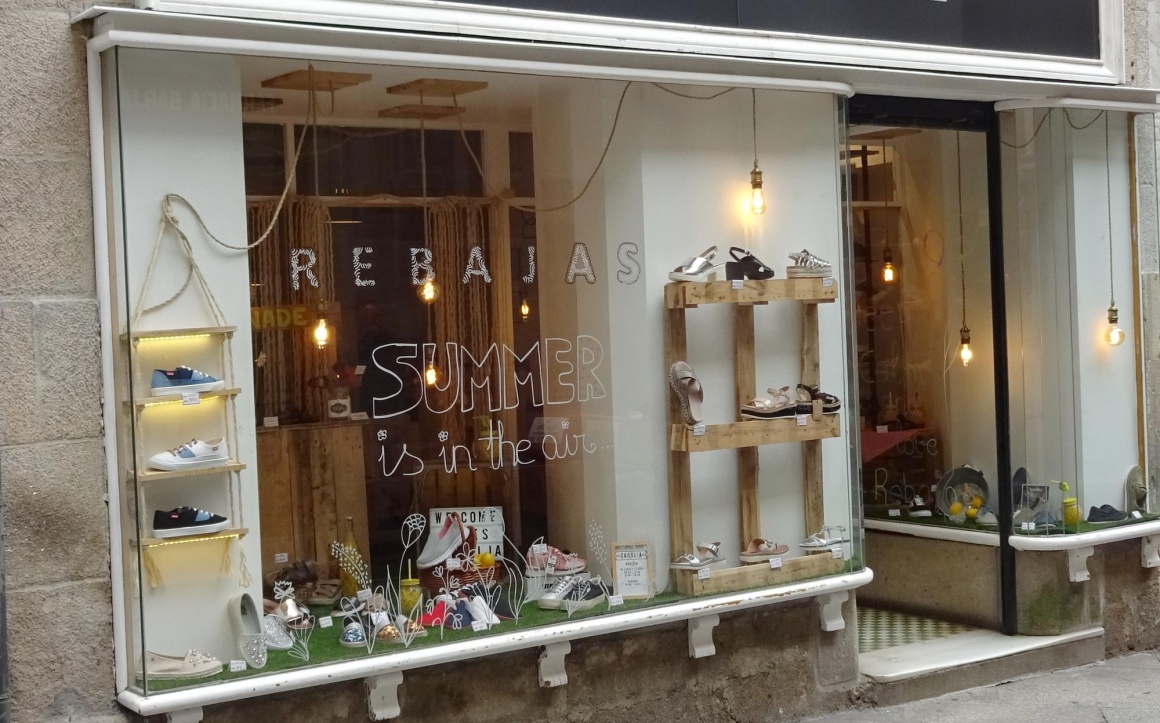 Source: iXtenso/Mörs
And after the city stroll? There is a huge number of tapas bars and cafés where a successful shopping day can end with a lot of enjoyment (and also at a reasonable price). Galicia is worth a visit!