News • 26.05.2023
BuzzFeed & Verishop launch "Goodful" storefront
Companies tap exclusive creator network to drive e-commerce and lifestyle content
Innovative e-commerce initiative by the digital media company bridges content & shopping experience across social media & web. Best-in-class technology offered to online shoppers by Verishop.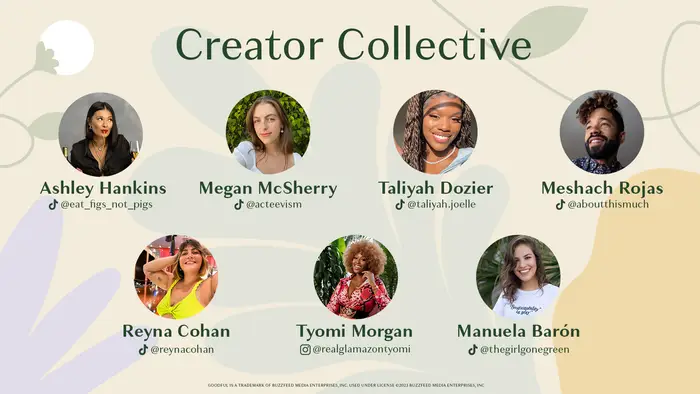 Source: BuzzFeed
BuzzFeed, Inc. has announced the launch of a new online storefront for BuzzFeed's wellness brand Goodful. The commerce initiative unveiled a premium online shopping experience with curated products by BuzzFeed & Goodful tastemakers, on a new white label site powered by Verishop. With Verishop's assortment of independent brands from female founders and under-represented communities, to clean and sustainable goods, this curated selection is a perfect fit for the Goodful store.
BuzzFeed is bridging the online Goodful storefront with a Creator Collective, a group of hand-picked wellness creators to drive relatable, lifestyle content and curated products directly to consumers on social platforms (TikTok, Instagram & Facebook Reels, YouTube Shorts). Creator content will include wellness tricks, sustainability tips, eco-challenges, satisfying and relaxing content, top-down recipe videos, home decor and uplifting messages.
BuzzFeed is doubling down on creator partnerships to enhance the online shopping experience, build trust with consumers, and ultimately drive purchases for retailers. As a top publisher driving revenue for retailers, BuzzFeed has a history of affiliate partnerships with retailers including Amazon, Walmart, Target, Wayfair, Macy's, and Etsy, along with smaller businesses and emerging marketplaces.
The Goodful storefront, combined with the extensive reach and influence of the Creator Collective, will capture the new ways consumers build trust, discover products and enact purchases. The launch reaffirms BuzzFeed as a leader in commerce and affiliate marketing, while also marking the first white label site offering by Verishop.
With Verishop, BuzzFeed is able to harness the best-in-class technology, universal one-stop checkout, and exceptional customer service offered to online shoppers by Verishop. Verishop quickly found success in the retail industry, after launching in June 2019 and swiftly fostering a community of independent and emerging brands. With over $1.8 billion in inventory and more than 5,000 brands, Verishop is one of the largest aggregators of emerging brands.
Founded by Imran Khan, former Chief Strategy Officer of Snap Inc., and Cate Khan, former SVP at Amazon, Verishop has invested in cutting-edge technology to enhance the shopping experience and offer business solutions to brand partners. Verishop provides these partners with a wide range of benefits, including access to affiliate networks such as WhoWhatWear and E!, shoppable native ads through their partnership with NBC, and exclusive discounts from providers like FedEx, Netsuite, Shippo, and more. Moreover, Verishop's AI-powered software solutions offer valuable insights on product performance in real time, ensuring brands can optimize their strategies.
BuzzFeed's Goodful Creator Collective:
Reyna Cohen
Taliyah Joelle
Ashley Hankins
Meshach Rojas
Megan McSherry
Katie Haan
Tyomi Morgan