Interview • 03.04.2023
"GreenPickUp": Smart and sustainable parcel delivery in urban areas
How this new concept with mobile parcel stations, data analysis and algorithms is shaking up the industry
The future of inner-city logistics could become greener and more efficient. "GreenPickUp" aims to develop an intelligent data platform that will optimize the intra-urban flow of goods across all sectors. This is more important today than ever before: the project is thus funded by the German Federal Ministry for the Environment, Nature Conservation, Nuclear Safety and Consumer Protection BMUV.
By making better use of delivery vehicles and bundling goods, pollutant emissions are to be minimized. The challenge is to promote sustainability and economic efficiency at the same time. We asked Lars Mauch, research associate in the Smart Energy and Mobility Solutions research area at Fraunhofer IAO, about the project.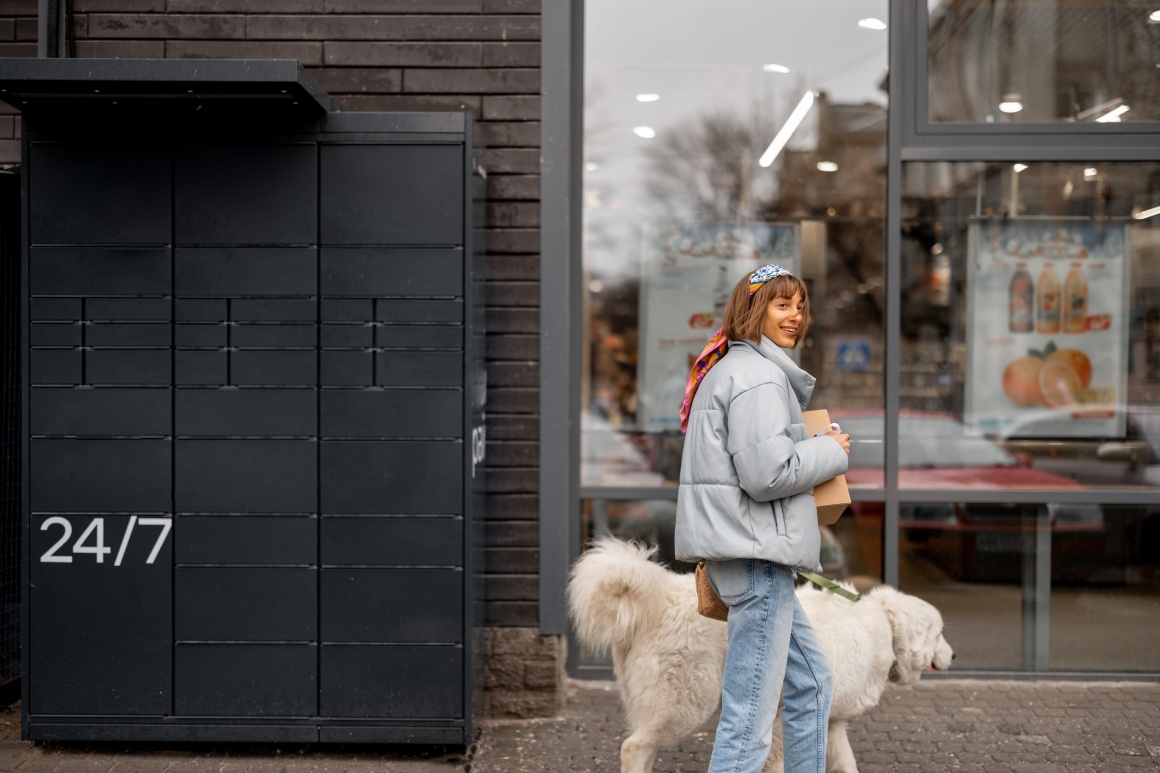 Source: RossHelen
Lars, what distinguishes "GreenPickUp" from existing parcel stations?
In the first project step, parcels will be delivered via mobile parcel stations, the so-called "GreenPickUps". Unlike conventional parcel stations, these will not be permanently installed in one place, but will be repositioned in the urban area with the help of electric cargo bikes, depending on demand. An algorithm calculates the optimum parking location each day, taking into account various data such as shipment volumes, environmental data and urban parameters such as proximity to public transport stations.
The positioning of the "GreenPickUps" takes into account the requirements of the recipients, sustainability aspects and the profitability for the logistics provider. An algorithm calculates the optimal drop-off location based on the general conditions researched in the project.
How can retailers use the stations?
In the project, we are looking at various use cases for different target groups. In the first implementation phase, however, we are initially focusing on traditional parcel delivery in the end-customer segment, since the shipment sizes here are smaller and can therefore be handled better via parcel stations.
Later, however, the parcel stations will also be used in other B2C application scenarios. For this purpose, we are carrying out detailed data analyses, for example on mobility behavior or the time customers spend in retail stores. In this way, we can also identify optimal locations for "GreenPickUps" near retailers. In the future, retailers will be able to use the stations to enable their customers to pick up their parcels outside business hours - as a kind of "on-demand" parcel station outside opening hours.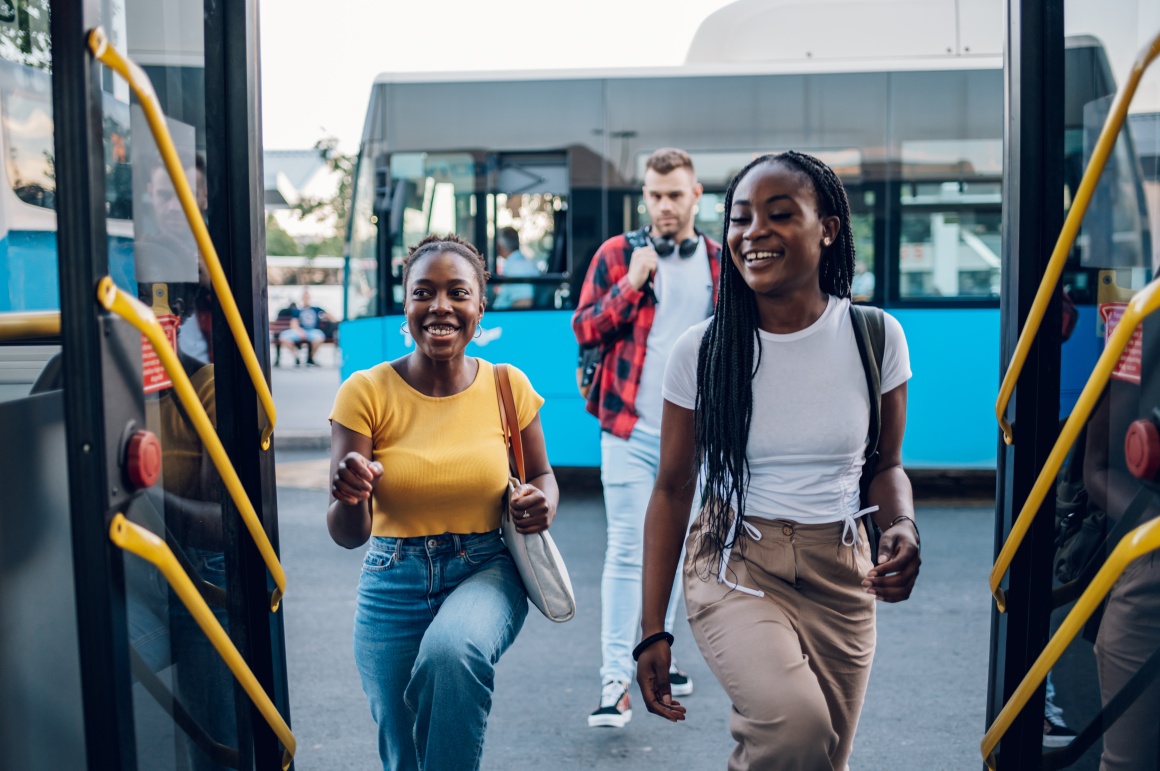 Source: zamrznutitonovi
How would consumers notice a difference from other parcel stations in their everyday interactions?
The "GreenPickUp" project was preceded by the "Digital_Logistics@LHS" project, in which we worked together with Stuttgart citizens to develop a vision for the city center logistics of the future. One of the results was that many recipients would like to intervene in the delivery process. For example, many people are willing to move the delivery day further back if this would make it easier to integrate parcel receipt or collection into their everyday lives.
For this reason, we are addressing the question of how recipients can interact with the platform in the future. The goal is to enable them to pick up their parcels via "GreenPickUps" without having to travel additional distances and to combine the pickup with other activities. Through this, we will achieve a synchronization of private and commercial transports on the last mile. The biggest difference will be that recipients will first have to find out where the "GreenPickUp" will be placed next.
What makes an ideal location for the "GreenPickUp"?
With parcel stations - as presumably also with "GreenPickUps" - the problem arises that it is not possible to control which vehicles are used to reach them. If, for example, a person drives an SUV to a parcel station in a supermarket parking lot to pick up a parcel without doing the weekly shopping that is due anyway, additional CO2 emissions are produced.
For this reason, "GreenPickUps" are ideally placed in highly frequented locations where many people pass by anyway. Because of this, the best possible accessibility by public transport or surrounding retailers is also taken into account in the evaluation. In the future, parcel stations can also be linked to sharing services for e-vehicles or cargo bikes. Part of the research project is also to find out whether "GreenPickUps" are suitable for controlling mobility flows. For example, we are considering not placing "GreenPickUps" near schools or children's playgrounds in order to shift traffic.
Source: macondoso
Is there any hard data yet on how much "GreenPickUp" will reduce pollutant emissions?
For a well-founded estimate of the savings potential, we currently lack meaningful data, which we will collect during the implementation phase of the project. Based on our analyses to date, however, we assume that the use of an intelligent data platform and the demand-oriented positioning of the "GreenPickUps" can significantly reduce pollutant emissions while maintaining the same level of comfort for the recipients.
What are the obstacles to development?
Many projects to improve inner-city logistics do not succeed in becoming a permanent fixture beyond the pilot phase. To address this problem in our project, we are looking at how economically viable business models can be created around the data platform. At the center of these considerations is the question of whether such a data platform can be operated by a private or a public player. In this context, we are looking at concession models to avoid monopoly positions and ensure non-discriminatory access for all players.
Another challenge is the high space requirement of sustainable delivery concepts with small vehicles. In addition to space for mobile parcel stations, the operation of an inner-city fleet of cargo bikes, for example, requires additional parking and repair areas, as well as charging infrastructure and storage space.
On the other hand, politicians are called upon to create the necessary legal framework for sustainable inner-city logistics. Only when the disadvantages of conventional forms of delivery outweigh the benefits will sustainable concepts and business models become established on a large scale.