Report • 03.04.2018
Using chat to shop online
The integration of payment processes in messenger
A large portion of our days is spent on social networks, forums, blogs and messaging apps. There is still a lot of untapped potential for retailers who want to position themselves and their product choices in these settings. This applies especially to payment systems.
In addition to search engines and websites, many people start their online customer journey in the aforementioned interactive media. Products are reviewed, rated and recommended, while people also look for inspiration. Retailers are fully aware that purchase decisions are increasingly influenced by social media sources. That's why it comes as no surprise that several attempts with varying success have already been made by Facebook, Twitter, Pinterest etc. to directly trigger the buying process in the social media channels.
Automated customer communication via chat
Successful customer interaction is an effective tool to build trust in your brand. Customer service and support with chatbots is an important trend in this area. It forms a direct connection between the user's smartphone and the company. Various messaging services are presently trying to establish themselves as customer communication channels.
According to a survey conducted by Bitkom Research in Germany in 2017, 63 percent of those surveyed have at one point become aware of a later purchase through social networks.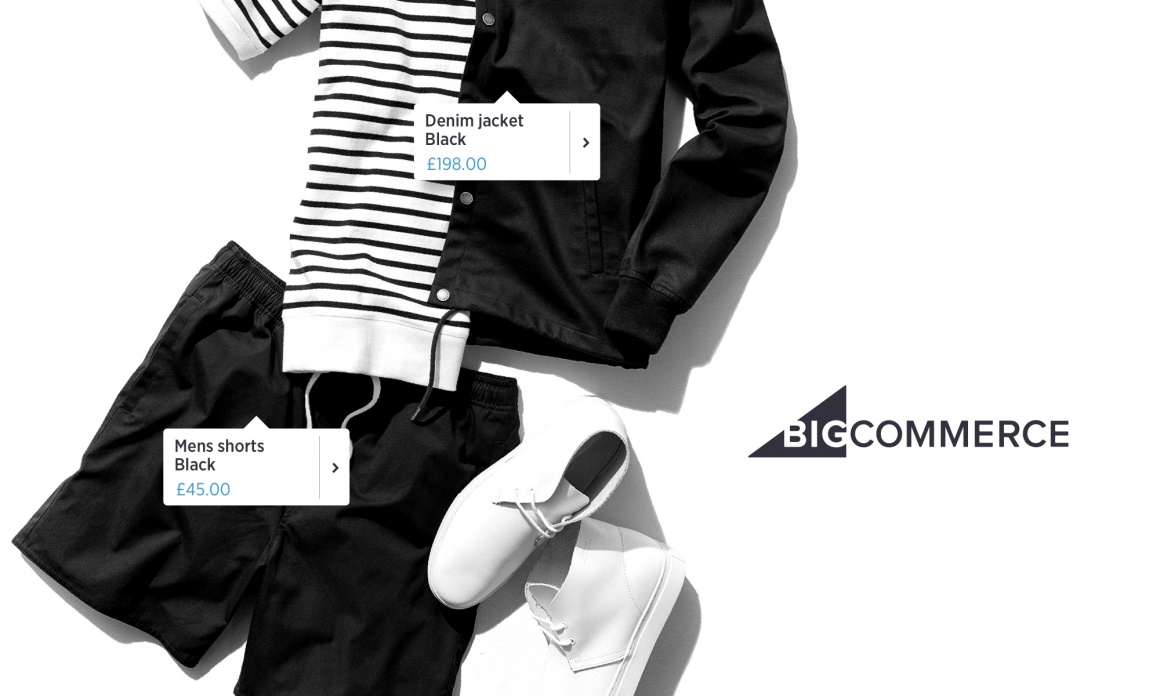 Source: BigCommerce
Ideally, the retailer then becomes a "social contact" of the customer so to speak. Ralf Ohlhausen, Business Development Director of payment service provider PPRO, also expects "that companies will be more present on smartphones and have accounts on WeChat, WhatsApp or Facebook to automate their communication with customers via chatbots. Customers can then use their mobile phones to pay."
The smartphone as a gateway to the consumer
Retailers must understand that customer expectations are rising and that the tiniest obstacles cause them to abandon the shopping cart. Customers simply don't want to have different apps, mobile wallets and payment methods for every retailer. In the long run, a system that offers the convenience of bringing all processes together – starting with the initial product inspiration and ending with payment processing – will come out on top and prevail. Ohlhausen points out that the big challenge is to adapt product selections for international markets, to create an advantageous cost structure in the C2B area and to guarantee data integrity and security.
When messaging apps turn into ecosystems
The advantage of Messenger apps is that many already enjoy a large base of users who utilize them every day. Users currently also experience the practical use of chats in the form of social media payments. The messaging apps of Snapchat, WhatsApp, WeChat or Facebook allow so-called "peer-to-peer" payments or transactions (P2P). Money transfers are made from one contact to another by providing credit card data and by entering the respective currency symbol and transfer amount in chat.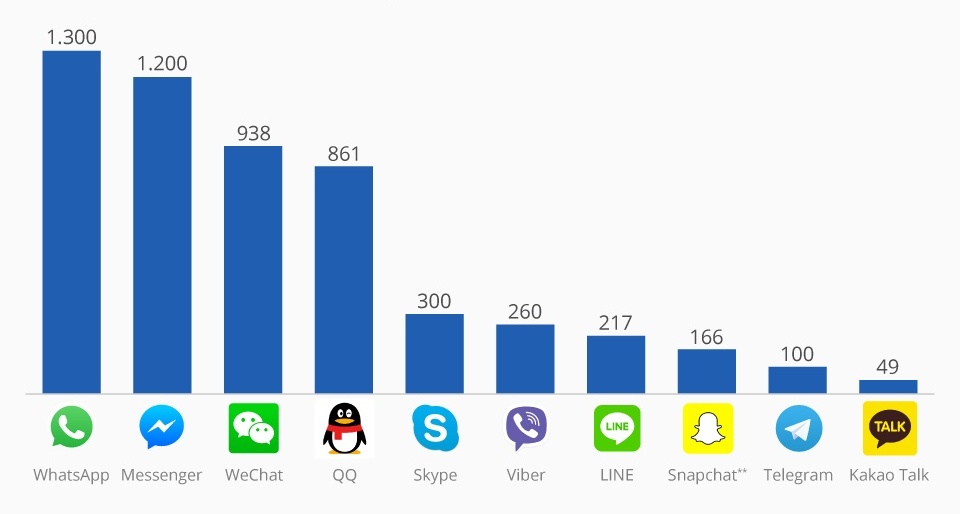 Source: Statista
Your phone number becomes the identifier in these cases. What's more, card and bank data only have to be stored by the customer without the need to exchange data. Ohlhausen predicts this development for the payment sector: "I believe that there will be more options to make these processes and data more secure in the future. This ultimately means data will no longer be stored on the retailer side – as is the case with pull payments – but will result in decentralized storage on the customer side, who subsequently only provides data for this particular payment process."
The time for isolated solutions is over
The example of WeChat in China illustrates how successful a solution can be if it enables users to meet nearly all of their daily needs with just one app. The WeChat messaging app combines multiple features including the WeChat Pay wallet feature, which allows users in China to set up appointments, perform transactions and even buy homes.
That's why it comes as no surprise that WeChat more than doubled its market share in a few short years and was also able to put its competitor Alipay in its place. In his blog post "Chat is the way to pay", Ted Livingston, founder and CEO of Kik Messenger explains WeChat's strategy for success: "It isn't just creating a way to exchange currency for goods or services; it has placed payments within an ecosystem that both facilitates and improves the transaction. One of WeChat's key advantages is that it can add interactions into the payments flow."
The integration of payment functions is progressing, especially in the Asian market. Some examples of messaging apps are "WhatsApp Business" and "Hike" which offer online payments in India, "Line" in Japan and Southeast Asia and "KakaoTalk" in South Korea.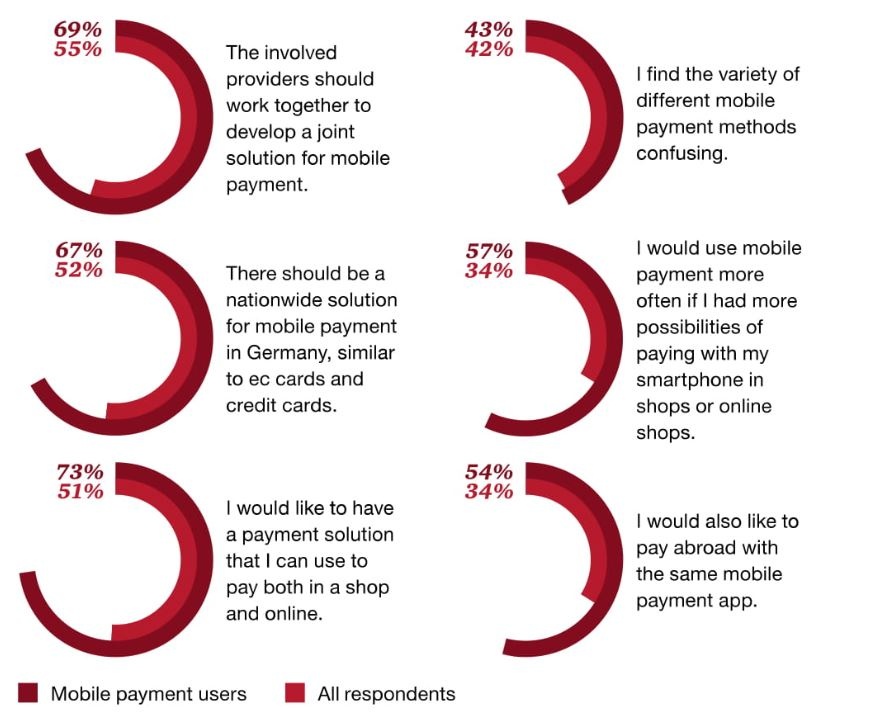 Source: PwC
Meanwhile, the pace of development is slow in Europe. On the one hand, this is due to the strict regulations and high demands for consumer protection and data security. On the other hand, says Ohlhausen, Europe features an established system with efficient alternatives, especially in brick-and-mortar retail, next to a multitude of applications without any obvious added benefits.
Retailers should emphasize integrated solutions. Customers of all generations expect great service and accessibility, though especially younger consumers view chats as a great tool for these purposes. Companies that present themselves as helpful contacts in this setting and offer a payment process without challenges are well positioned to face the future.