Report • 02.08.2017
Unmanned stores: what local supply might look like in the future
Mom-and-pop stores turn into apps
Even though store hours have become more flexible these days, we probably all know the following scenario: every time we urgently need something – typically on weekends- supermarkets are already closed for the day. In the future, unmanned stores that are open 24/7 could be the answer to ensuring around-the-clock local provisions.
"The unmanned store is another rationalization measure taken by the food retail sector, albeit one that gives consumers a time advantage," explains Professor Peter Wippermann, founder of the trend forecasting agency Trendbüro and adds, "It is all about providing additional services that save customers time."
Impulse purchases of daily necessities are made here because the stores are open and accessible at any time. "They are essentially a mix between a convenience store and a vending machine by offering a wide selection of products round the clock," emphasizes Janine Seitz, a cultural anthropologist with a focus on "retail" and Director of Reports and Publications at the Zukunftsinstitut (English: Institute for the Future). This makes unmanned stores direct competitors of convenience stores and gas stations.
This is not a new principle: libraries and fitness studies also manage to get by without staff 24/7.
"Näraffär"– an app replaces cashiers
One might think that the internet giant Amazon would be a trailblazer in this area, yet it's a Swedish IT technician, who opened the unmanned convenience store "Näraffär" in early 2016 in southern Sweden's town of Viken. The 45 square meter store features approximately 450 articles of daily use. Cigarettes, alcohol, and medicine are not part of the product selection. This would be too much of a lure for thieves.
Founder Robert Ilijason developed an app for Android and iOS devices, where customers first need to register. Once at the store, everything is done via smartphone. The door opens by using a QR code, customers scan the goods and are subsequently invoiced once a month. Customers can also offer suggestions about products they would like to see included in the selection or are able to communicate malfunctions via text function.
The idea of installing automated stores has been around since the 70s.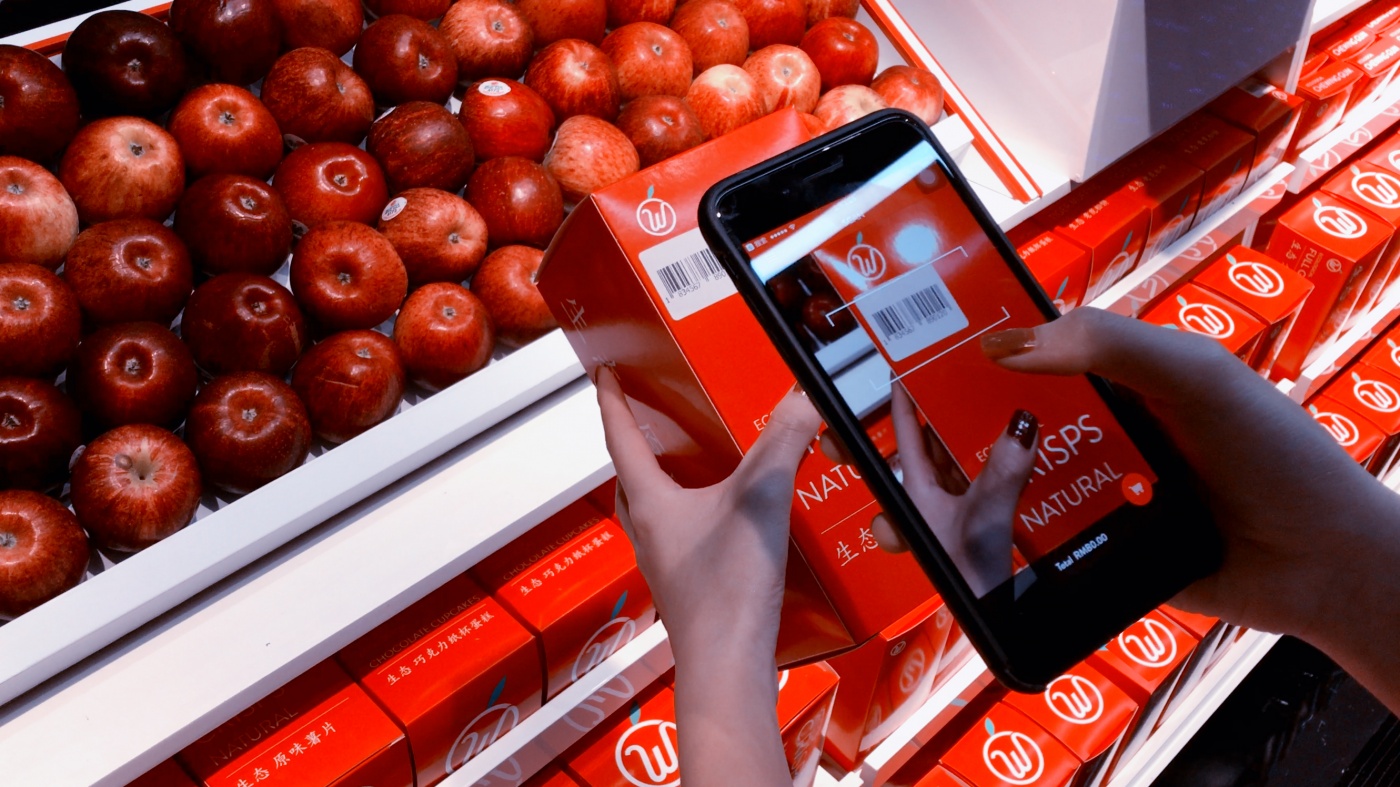 Source: Wheelys
MobyMart – mobile supermarket on wheels
The concept was so well received, the Wheelys Company – known for its mini cafés on wheels – bought Näraffär at the end of 2016 and launched MobyMart. The main difference between the new and the previous model: the unmanned store is on wheels and thus mobile and flexible in its use. In June 2017, the mini supermarket on wheels began its first test run in Shanghai.
MobyMart is about as wide as a delivery van and somewhat longer than a pickup truck. Customers can check the Moby app to see whether the supermarket is presently nearby and request for it to come to a specific parking lot. Check-in once again takes place via the app. A digital assistant welcomes customers and is available to answer any questions. When inventory runs low, the store autonomously drives itself to the warehouse.
Having said that, the store still does not run entirely independently. The legal position for self-propelled systems in Shanghai is somewhat vague, while the technology is not fully matured yet. That's why the store is currently still remotely controlled. However, the developers are planning for the MobyMart to soon navigate fully autonomously. At the same time, the future version might also have drones on board that make deliveries.
"Unmanned" does not mean that stores can go completely without employees. After all, shelves need to be restocked with new products or the premises require cleaning.
From Amazon Go and BingoBox all the way to Tao Café
These days, stores without sales people continue to make headlines. Amazon is waiting in the wings with Amazon Go. Here, customers wouldn't even have to scan the products themselves to pay. Items are scanned and registered at the gate as customers simply leave the store and are automatically invoiced. However, presently no more than 20 people can use this service at the same time. That's also why the internet giant has been postponing the grand opening since mid-2016.
The Japanese convenience stores Lawson and 7-Eleven are currently testing a similar concept as well. In May of this year, the French supermarket operator Auchan launched BingoBox in Shanghai, while Chinese snack manufacturer Wahaha opened five of these types of brick-and-mortar stores in June in Hangzhou. In early July, Alibaba also followed suit with Tao Café. In addition, the Chinese system relies on facial recognition to detect whether only registered users are entering the store and subsequently pay for all of their items.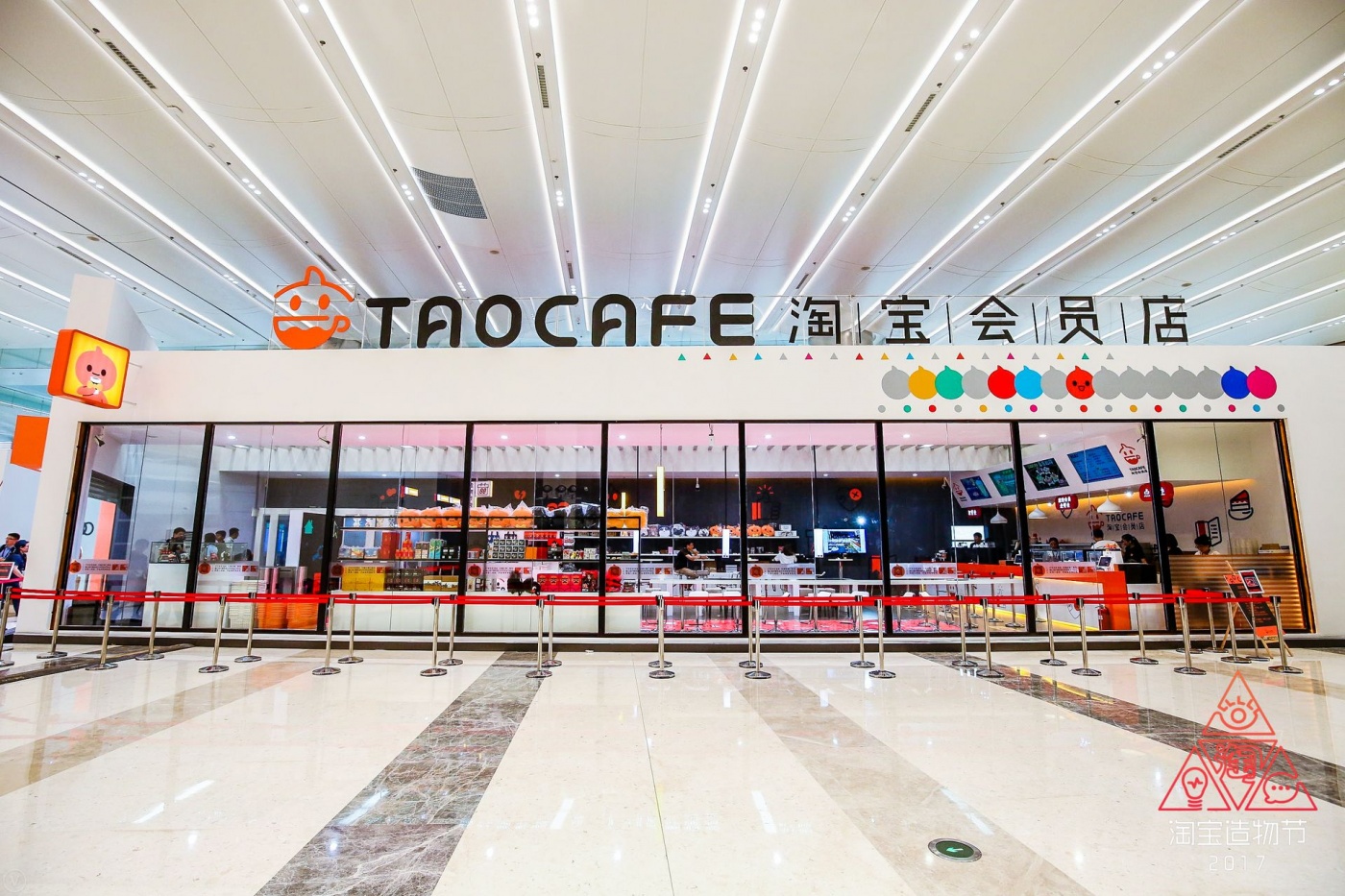 Source: Alibaba
A future prospect for rural areas? Quite unlikely …
Manufacturers predominantly want to improve the supply in rural communities by developing models such as MobyMart or BingoBox. Having said that, both experts agree that this can likely not be implemented given today's technical prerequisites. "Many older people live in rural areas and they need consulting or assistance when they shop or they are frequently not very savvy when it comes to technology. If unmanned stores are to be used successfully in rural communities, they need to be simple enough to where shoppers only require basic technical knowledge," explains Seitz. Trend researcher Wippermann adds, "The idea behind these stores is that customers are always connected to a provider's network. In addition to this service, providers naturally also want to collect data. The notion to set up a hotspot for daily necessities is therefore primarily tailored to young urbanites, who can be reached on their smartphones around the clock."
All of the previously mentioned solutions are currently still in an experimental stage. These solutions will be practical for everyday use not until a few years from now. What's more, they are likely going to be popular in tech-savvy countries like the U.S., China, South Korea or Sweden. Meanwhile, the characteristic "German" skepticism towards automated solutions and a tendency to be slower to adapt to self-checkouts or mobile payment solutions will likely cause unmanned stores to be sluggish in asserting themselves in the near future in Germany.