Interview • 19.05.2021
Shopping for clothes with an avatar
H&M develops digital fitting room for a better shopping experience
Those who need new clothes at the moment will have a hard time trying them on in the store. This is because many stores have to remain closed due to the ongoing pandemic. To improve the shopping experience and to nevertheless offer the opportunity to try garments on, there are various digital approaches. The H&Mbeyond. offers a digital dressing room where products can be tested with the use of an avatar. Oliver Lange from H&MLAB Germany explains the technology and what the underlying idea was behind the development.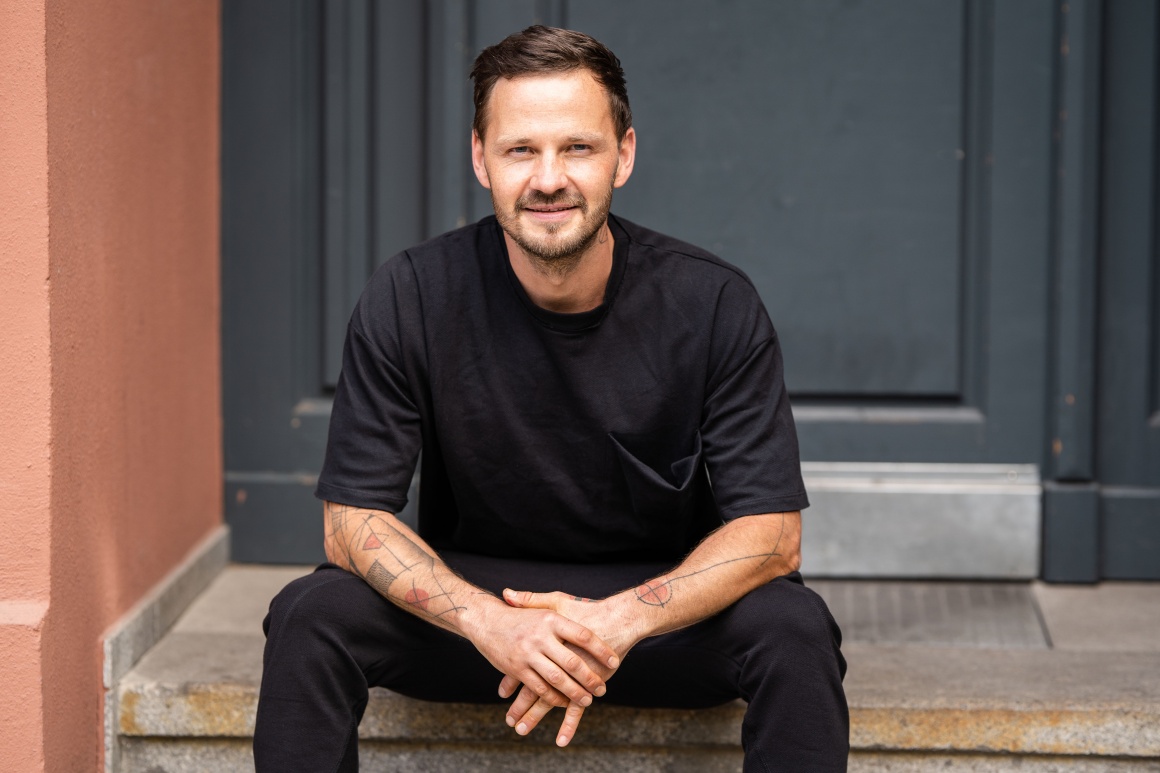 Source: NeXR / H&M
Mr. Lange, why do you think new technologies are becoming increasingly important for retail?
Oliver Lange: New technologies and digitalization are noticeably changing all of our lives. An online store is no longer the only and most important sales channel. Today's reality is much more complex. Customers buy on mobile devices, use voice assistants or shop directly via social media, and they do so when and wherever they want. This increasing connectivity also creates more and more opportunities to reach new and existing customers. All touchpoints have a strong impact on the customer experience. This makes the seamless transition between digital channels, e-commerce and brick-and-mortar retail more critical. This is where technology can be a connecting element. That's why there is a need for ongoing innovation and implementation of meaningful technology not as an end in itself, but for an improved shopping experience.
H&Mbeyond. is H&M's innovation lab: What are you working on here?
We are working on innovative products and services for fashion retailers, focusing on co-creation with start-ups, creatives and other partners. In doing so, we pilot in the market at an early stage and alignour project development to the changing needs of customers. The focus is on finding creative technological solutions that enable an even more sustainable future in retail.
Why is H&M focusing on the development of a digital fitting room?
Our customers' shopping behavior is dynamic, and their needs are changing. We want to understand these changes even better. There are already a number of advanced approaches to reshape the shopping experience in the customer's mind by integrating digital avatars or AI, for example. But the question is, which of these creates real added value to the customer journey? That's why we are testing at a very early stage whether and how our customers will want to virtually try on and shop for products via avatars in the future.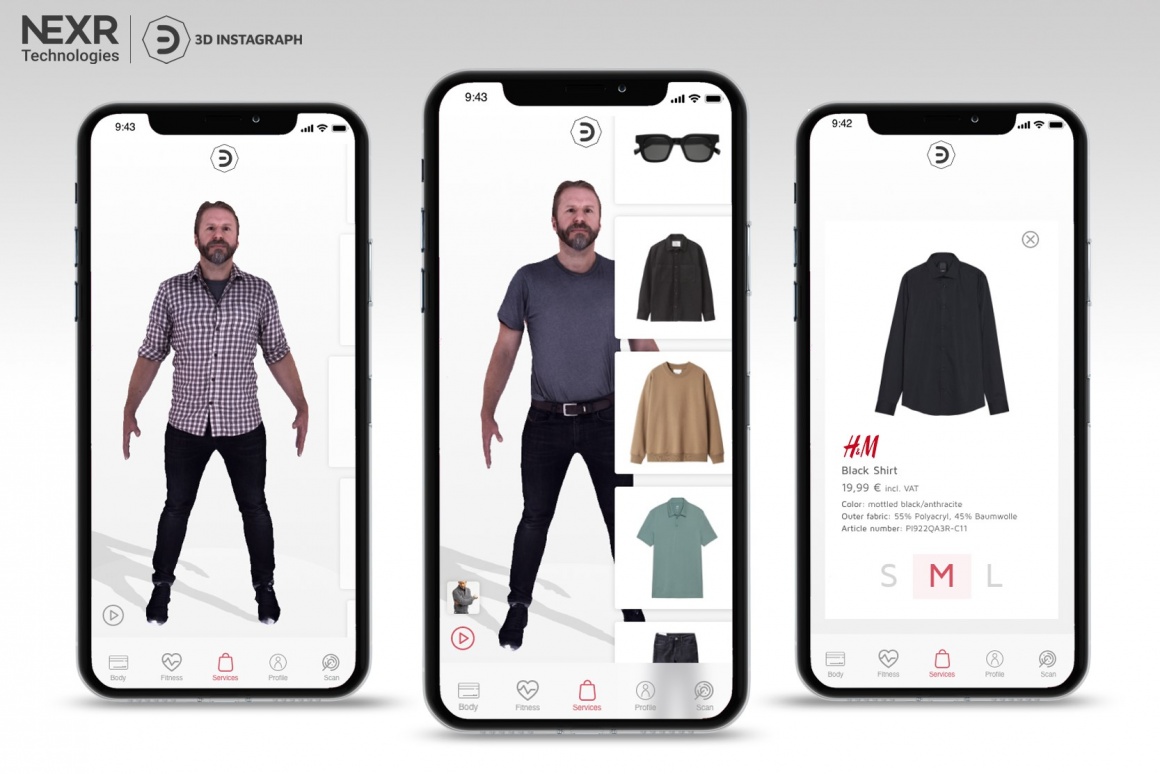 Source: NeXR / H&M
How does the fitting process work for the customer?
We are working with the Berlin-based start-up NEXr. In the first step, our customers can get scanned in some stores, then a digital twin – their personal avatar – is created.They can then use these avatars to try on clothes virtually. We are developing a cloud-based application with NEXr for this purpose. The digitized data for our fashion comes from H&M production and NEXr processes this data and prepares it so that the products can be tried on the avatar.
We want to understand how customers use this option, what added value is created and what influence this has on customer behavior and purchase decisions. We want to find out whether avatars can help in the search for the right styles and sizes and whether it is fun to experience and try on fashion digitally.
What are the benefits of this development for you as a retailer and for the customer?
We work with the hypothesis that virtual trying on or virtual shopping is a valuable adaptation of shopping for a part of the customers, independent of location and time. New styles can be tried on at any time on one's own avatar. This means that the original product presentation from the store is suddenly individualized and customers can test and decide whether a style fits and appeals – almost like a game.
This topic is even more exciting when it comes to pre-orders or on-demand production. If digital clothing is made available to customers for use on their avatar even before production, this could make the relevance of the article more measurable.
Basically, when it comes to shopping, it is very important to enable customers to make a conscious purchase decision: The more convinced and confident we are when buying a new garment, the more likely we are to be satisfied and use the products for longer. This is an influencing factor that can make fashion consumption even more sustainable.
Which (technological) trends do you currently see in the industry? Where do you see shortcomings?
AR and VR are two trends that are now playing an increasingly important role. In addition, there is the use of AI to optimize processes and improve user experience, as well as the topic of blockchain technology. One shortcoming, which at the same time offers an opportunity for the industry, would be circularity.