Report • 13.12.2021
Self-driving kiosk: wave, buy, snack
REWE and Vodafone put first self-driving kiosk on the road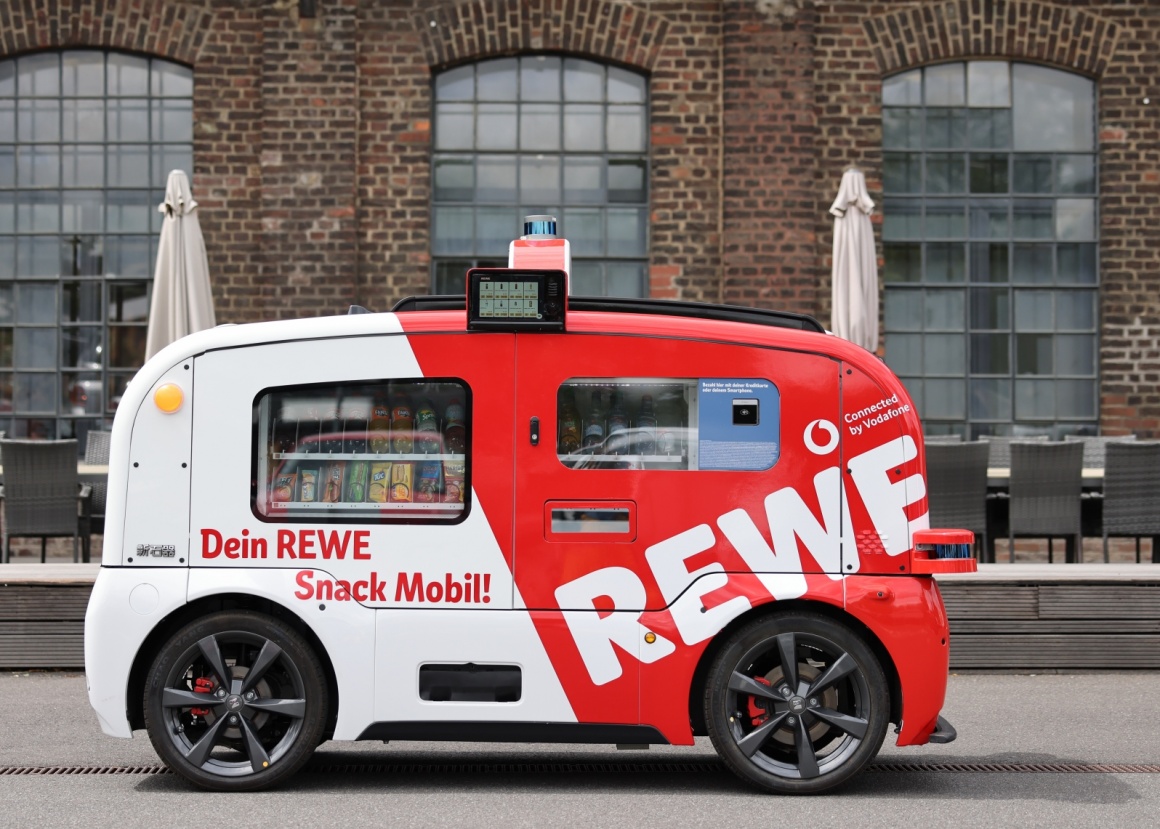 Source: REWE digital/ Vodafone Deutschland
A kiosk on four wheels - this may not be new and somehow it is, because: The snacks are on the road without a driver*. The innovation unit REWE digital of the food retailer REWE makes common cause with the telecommunications company Vodafone and brings Europe's first self-driving "REWE Snack Mobil" on the streets of Cologne. We have summarized the facts:
All beginnings are small: At least that was the case with the route of the "Snack Mobil". For several test weeks, it ran along the Carlswerk in Cologne-Mülheim. Between 10 a.m. and 4 p.m., the vehicle made its rounds non-stop at a walking speed of 6 kph. During this time, the route was continuously extended and the kiosk made fixed stops.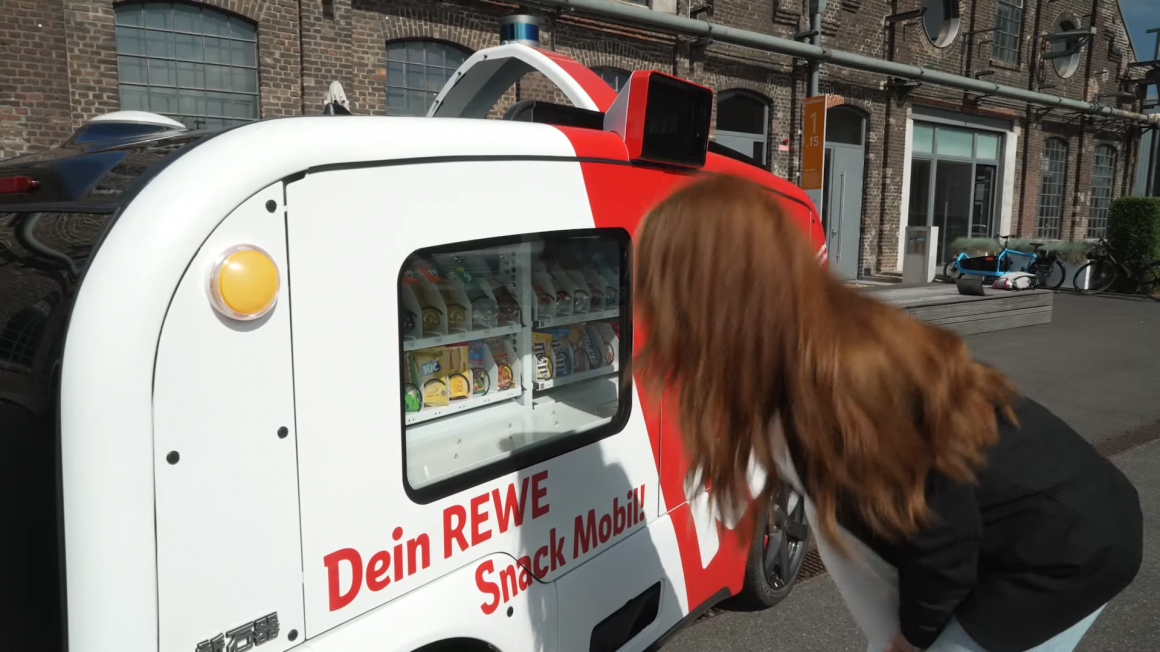 Source: Sreenshot Youtube/REWE digital/ Vodafone Deutschland
SIM card: not for making phone calls, but for navigating
Meanwhile, the vehicle was kept on course by cameras, sensors and a Vodafone SIM card. This is made possible by the latest mobile communications technology, which acts as a virtual rail network, so to speak. The built-in SIM card and an external antenna provide the necessary connection and transmit location data via the provider's LTE and 5G network, which is compared in real time with the developed route plan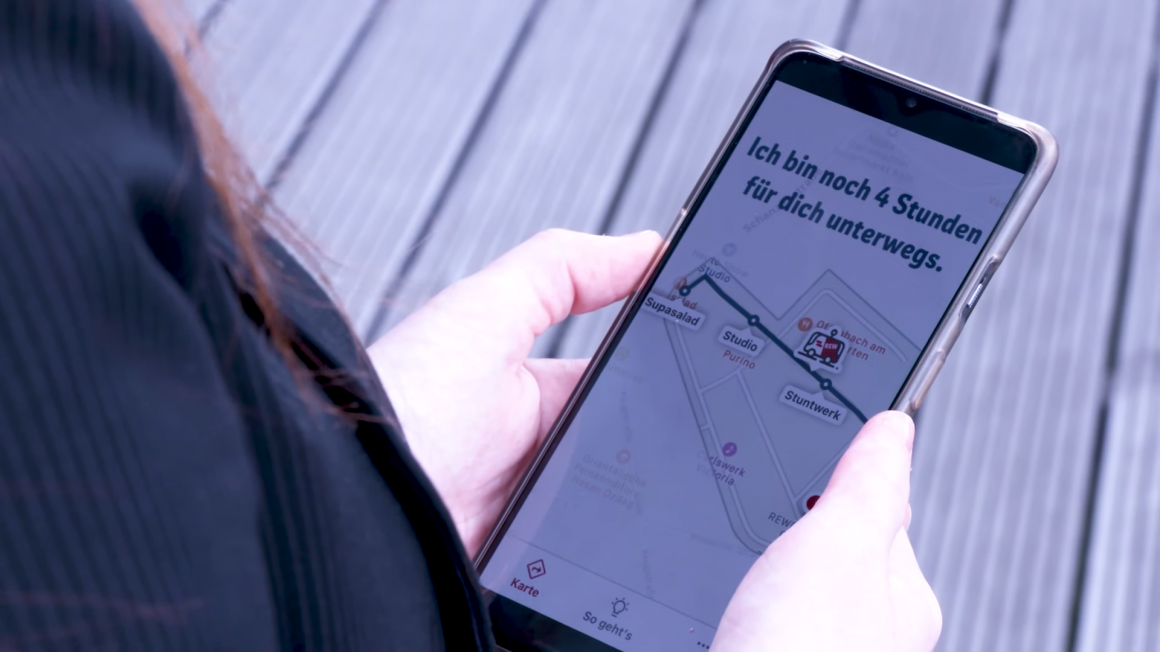 Source: Sreenshot Youtube/REWE digital/ Vodafone Deutschland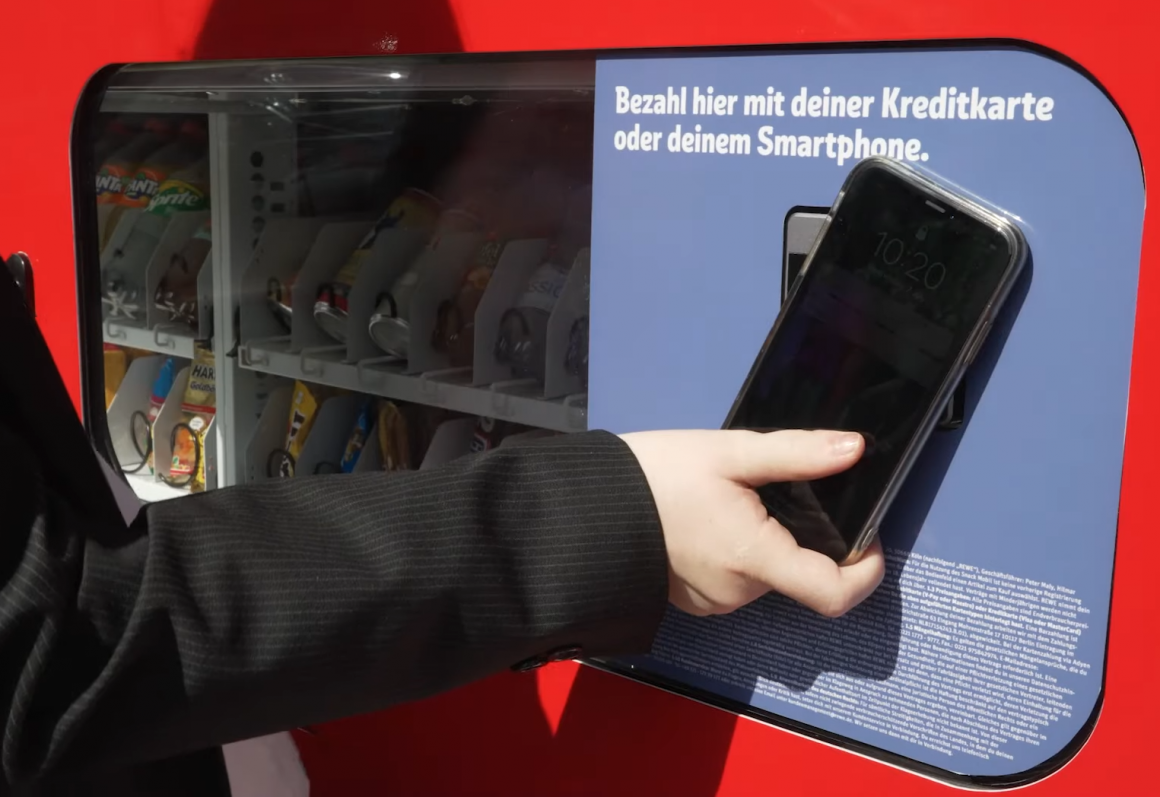 Source: Sreenshot Youtube/REWE digital/ Vodafone Deutschland
The employees of Carlswerk were the chosen testers. If someone crossed the mobile's path, the sensors and cameras mentioned recognized this and the kiosk stopped. A wave was enough to stop the mobile and then choose something from the 32 snacks such as crackers, chocolate or muesli bars and drinks. If the mobile wasn't in sight for a snack, it could be tracked via app.
No cash, no problem
The inner workings of the small vehicle are similar to those of the snack dispensers we are already familiar with. Customers can select their goods via a touch display, which then folds out of the shelf, lands in a collection container and can be removed. Anyone who now thinks he or she has to push the appropriate change through slots is mistaken. Payment is not made with coins or bills, but in a modern, contactless way via card or smartphone.
After more than 200 test kilometers, it's now time to go live: Off to live operation. The beginning of an autonomous, but not lonely journey, because from now on all passers-by of the Carlswerk can pay a visit to the "REWE Snack Mobil" and buy themselves a snack. It is not yet clear where exactly the journey of the mobile will end: it has only just begun. Perhaps more mobiles will be added in the future.