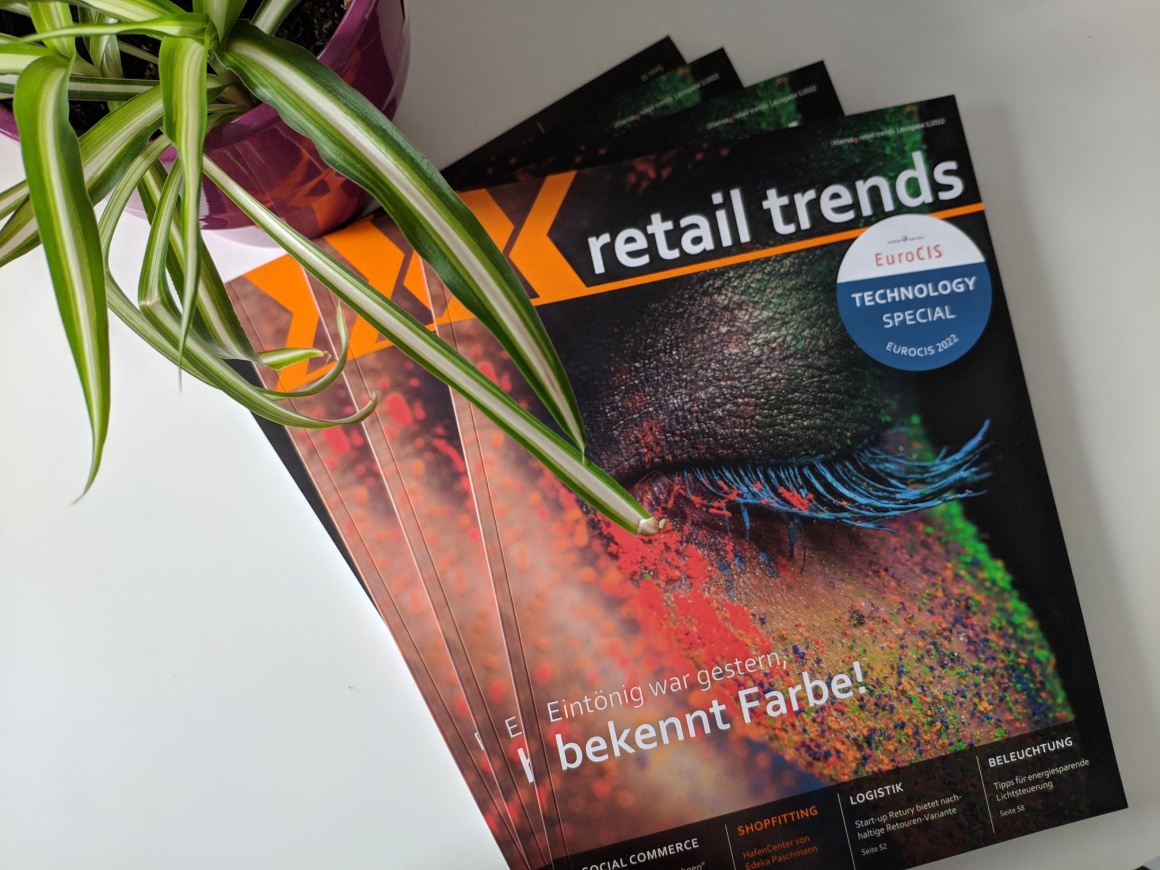 Source: iXtenso/Laska
Supplier
Heilsbachstraße 22-24
53123 Bonn
Germany
E-Paper • 23.05.2022
retail trends 1/2022: Focus "EuroCIS 2022"
The latest issue with tips, ideas and trends for and from the retail technology industry
In our latest retail trends, we show you once again what's driving the industry: You can expect photo spreads from international stores, reports on trend topics such as "visual search", "livestream shopping" and interdisciplinary store concepts, exclusive interviews with the winner of the German Retail Award of the HDE "Fräulein Mode und Wohnen", the brains behind the start-up Retury, which focuses on sustainable returns and tips on optimal lighting control in the store.

In the exclusive Technoloy Special for EuroCIS 2022, we also take a look at the latest top insights on payment, self-checkout, QR codes and intelligent vending machines.

Here you can find our retail trends as an e-paper.

But of course the magazine is also available to touch! We will gladly send you our current print edition free of charge to your home or office. Just write to service@ixtenso.com. The magazine is only available in German.