Advertorial • 06.02.2020
Next Level Point of Sale: The transformation of the buyer-seller dialogue
VR Payment at the EuroShop 2020
Tempora mutantur – and rather quickly. While the focus of interest in this sector has primarily been on online trade in recent years, analogue trade is currently moving back into the foreground. Competition among distribution channels is leading to increased innovation at the stationary point of sale (POS): Retail spaces are becoming places of adventure for consumers, the use of digital devices is increasing and retailers are starting to experiment with augmented and virtual reality technologies for product presentation and customer advising.
Supplier

Saonestraße 3a
60528 Frankfurt am Main
Germany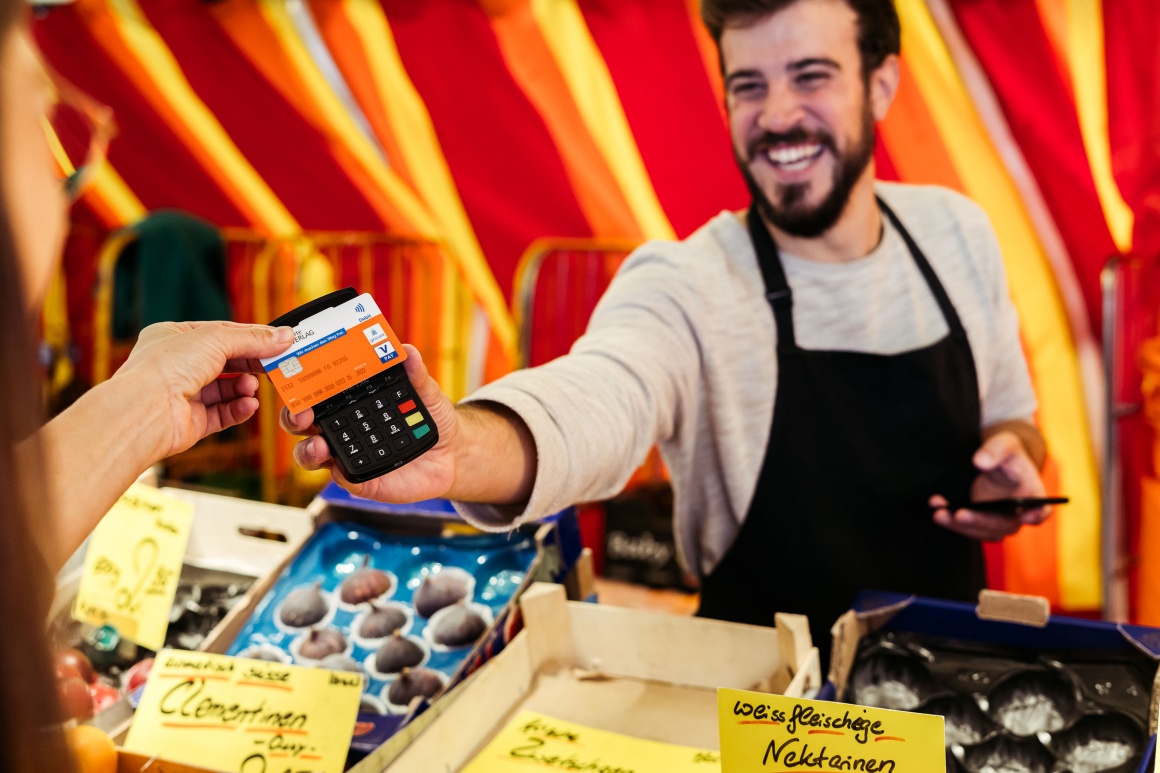 Source: Felix Sehr / VR Payment
"Modern payment is no longer just a financial transaction. It brings added value to the point of sale, which retailers can use to shape customer relations." (Carlos Gómez-Sáez, CEO of VR Payment)
The media technology equipment used by consumers supports this trend: Ever more powerful smartphones are becoming the central medium for the entire purchasing process, from product searching to logistics and after-sales services. The continuous online connectivity and the diverse app landscape are increasingly blurring the boundaries between stationary and online trade, causing both trade channels to slowly intertwine. The actual conclusion of the purchase – the payment – becomes an integral part of the buyer-seller dialogue.
Carlos Gómez-Sáez, CEO of VR Payment, states: "Modern payment that supports trade development is no longer just a financial transaction. Rather, it itself brings added value to the point of sale, which retailers can use to shape customer relations. It doesn't matter whether it is personalisation of offers, smart strategies for customer loyalty or innovative add-on services: Modern payment takes advantage of the possibilities offered by smartphones or other digital devices and thus provides the answer to the next level needs of the retail industry."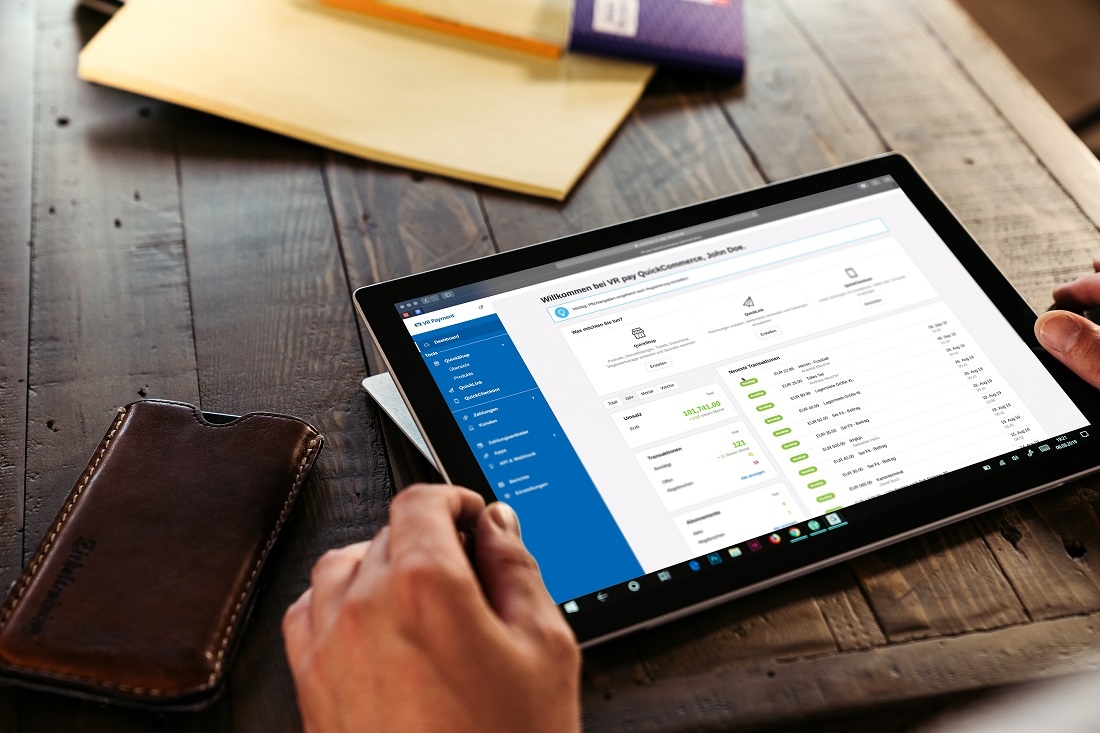 Source: Felix Sehr / VR Payment
Against this background, VR Payment, the payment specialist of the Volksbanken Raiffeisenbanken Cooperative Financial Network, will present a broad product portfolio at the EuroShop 2020 that focuses on convenience and service-oriented customer communication:
VR-pay:Me, a modern mPOS solution for highly flexible payment acceptance
VR pay QuickCommerce, variable solutions for entering into online trade
VR pay eShop Kompakt, an all-in-one online shop with integrated payment
VR Payment China Solution, payment acceptance and comprehensive platform services for Alipay and WeChat
Hire purchase by easyCredit for both stationary and e-commerce trade
B2B purchase order invoicing for online trade between companies
Digital document management for simplified accounting and secure data handling
Modern cash register solutions with the seamless payment interface from REA Card
Cash Logistics vault solutions for asset disposal at the point of sale
The core of VR Payment's trade fair presentation is a world first: a cashless checkout at the point of sale – a technical solution that goes far beyond all known processes on an international level. You can find out exactly what this solution looks like and that it enables retailers to do from 16th to 20th of February 2020 at the EuroShop in Düsseldorf: hall 6 / stand H27.