Product • 15.01.2008
NCR First to Offer Self-Checkout with Two-Sided Receipt Printing
Technology offers paper savings and unique promotional opportunities for NCR FastLane™ customers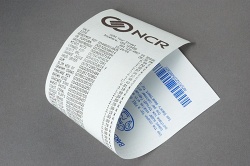 NCR Corporation (NYSE: NCR) has announced that its innovative two-sided thermal receipt printing technology (2ST) is now available for NCR FastLane, the global market-leading self-checkout.
"NCR's introduction of 2ST for assisted-service checkouts attracted interest from retailers around the world," said Mike Webster, NCR vice president for Self-Service Solutions. "This enthusiastic reception encouraged us to quickly bring this pioneering technology to the self-service environment by offering 2ST to our NCR FastLane customers." By printing on both sides of a receipt, retailers can reduce their paper roll needs. Because it uses less paper, the technology also requires fewer paper roll changes, which further improves availability and helps consumers finish their shopping trips faster.
RMT, Inc. – a nationally recognized environmental management and engineering firm headquartered in Madison, Wis. – has calculated how reduced consumption of paper rolls can help benefit the environment. A 1,000-store retail chain with four 2ST-equipped NCR FastLane units in each store and an average receipt length of 10 inches could expect to realize a 40 percent annual reduction in paper usage at self-checkout. According to RMT, this level of reduction would be a savings of more than 100 tons of paper, the equivalent of 1,067 trees. Due to the paper savings, the use of 2ST can result in energy and diesel fuel savings, as well as reductions in landfill space, carbon dioxide emissions and wastewater generation.
"Businesses worldwide are seeking ways to reduce emissions and the consumption of natural resources while enhancing their operational efficiency," Webster said. "The use of 2ST helps contribute to these important retailer goals." NCR's two-sided printing technology also allows retailers to customize messaging on receipts rather than relying on paper rolls with pre-printed promotions that cannot be changed. Plus, to attract attention and create more effective promotions, retailers can use 2ST to print the receipt in combinations of black on one side with black, red or blue on the other side. With NCR FastLane, the printer is integrated into the system's cabinet, unlike competing self-checkout offerings. This design helps present a less cluttered and more intuitive user interface while also reducing opportunities for tampering or damage.
NCR two-sided printing is available immediately as an option on new NCR FastLane self-checkouts or as a field upgrade for existing units.
Supplier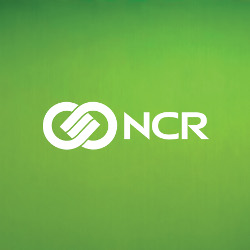 Steinerne Furt 67
86176 Augsburg
Germany