Company News • 14.02.2023
Innovative, secure solutions for efficient printing
Citizen Systems presents broad printing portfolio at EuroShop 2023
Citizen Systems will be showcasing a range of innovative printing solutions at EuroShop 2023 and is looking forward to engaging with customers, partners and visitors at stand G65 in hall 6 at Messe Düsseldorf. This year's focus will be on printing solutions for omnichannel retailers, innovative antibacterial housing technologies and disinfectant-resistant housings on printers that allow the devices to be cleaned with aggressive cleaning chemicals. Visitors will not only find a variety of printing solutions at Citizen's booth, but from February 26, 2023, will also experience the launch of a brand new product.
Supplier

Otto-Hirsch-Brücken 17
70329 Stuttgart
Germany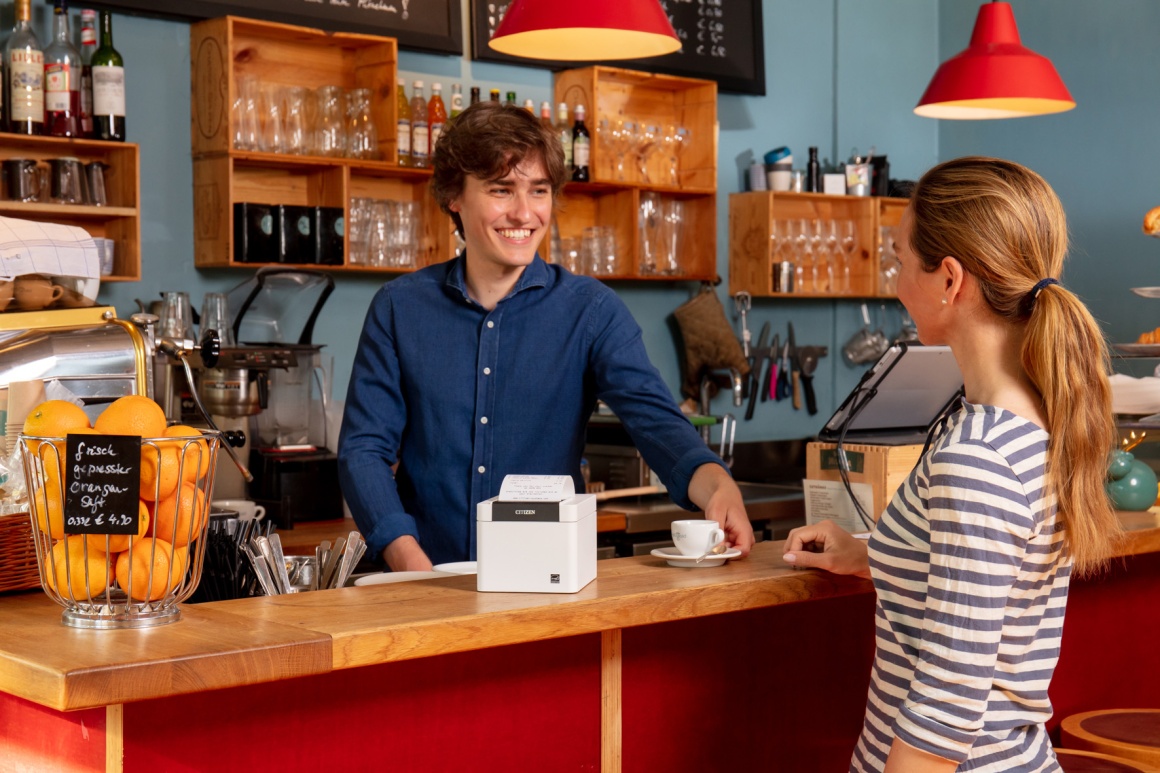 Source: Citizen Systems
More than almost any other sector, the retail industry places the highest demands on the reliability and durability of printers, as well as on hygiene and ease of cleaning. In response to these demanding requirements, Citizen Systems will be showcasing the CT-E601 POS printer at EuroShop, which features innovative technology: an antimicrobial housing that suppresses bacterial growth and protects the printer from bacterial build-up.
In the case of the CT-E601 POS printer, it inspires confidence because the printer's housing technology has been tested to SIAA standards in accordance with ISO 22196. This proves that the device reduces the transfer of pathogens. Users can therefore take precautions to protect customers and employees by using the printer to minimize the transfer of pathogens through cleanliness in retail stores, restaurants, kitchen orders, cafes and hospitals. Citizen will further reinforce its expertise in this area at EuroShop with the launch of a new product which will be unveiled at the start of the show on February 26, 2023.
Cost-efficient POS printers
Of course, other modern solutions will not be missing from Citizen's booth: one highlight is the CT-S4500 thermal POS printer, which is suitable for various applications and comes with a compression driver as standard. With this, it reduces large multi-column A4 documents, into precise printouts on 4-inch receipt rolls and labels. The printer's standard compression driver automatically scales for convenient and cost-effective printing in areas such as car rental, betting shops and casinos as well as retail businesses like hardware stores, restaurants and pharmacies.
Retailers and restaurateurs who need fast printing should look to the high-performance CT-S751 POS printer which has print speeds of 350 mm / second. It supports smooth operation at the POS with its elegant design and flawless functionality. Thanks to the front loading and front output print mechanism with a very compact, low-profile design, it allows seamless integration into POS environments with different requirements.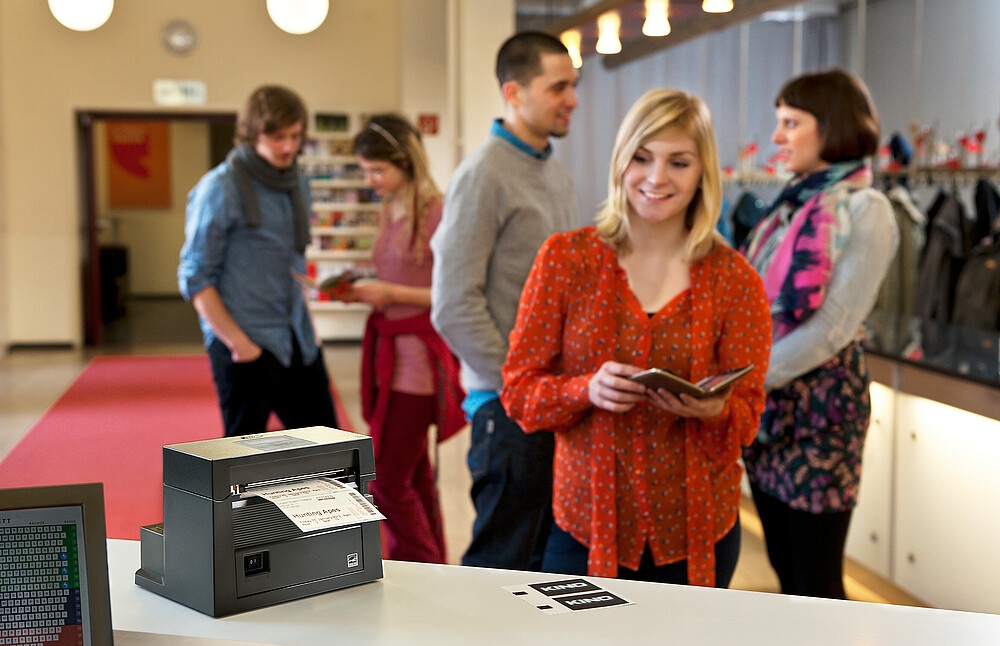 Source: Citizen Systems
Robust label printers
In addition to other interesting POS printers, Citizen Systems is also proving its proficiency in label printers, demonstrating its proven industrial printing solutions such as the CL-S700II label printer live on the stand. The robust models feature a specially developed print head with excellent resolution. Like all printers from the quality manufacturer, they impress with quick and easy installation and printing as well as excellent long-term durability.
Versatile ticketing printers
With the increasing popularity of ticketing solutions, the need for versatile ticket printers is also growing, which is why the CL-S400DT ticket printer is not to be missed at the show. The CL-S400DT prints easily and cost-effectively on a variety of media, making it ideal for printing boarding passes, price tags, festival and concert tickets in addition to labels.
Reliable mobile printers
Citizen Systems also has a lot to offer in the field of mobile printers and will be presenting various models at the show, including the CMP-25L portable label printer. This is specially designed for intensive use in harsh environments. Compact and easy to carry around, it produces high-quality print results and works very reliably even in the demanding everyday life of a mobile printer because it is protected against external influences of harsh environments.
Jӧrk Schüßler, Marketing Director EMEA at Citizen Systems Europe, said: "We are looking forward to our presence at EuroShop and to talking to our customers, partners and visitors at our booth. Our anticipation is particularly high this year because we will be presenting another first-class product at the show as an absolute novelty in the market. With our antimicrobial and disinfectant resistant printing solutions and our wide range of reliable POS, label, ticket and mobile printers, Citizen will also be a strong brand in the retail and hospitality, leisure and healthcare sectors in the future."
Visit Citizen Systems at the EuroShop at stand G65 in hall 6 to learn more about the Citizen Systems printing solutions.