Company News • 20.03.2012
NCR expands innovative Total Store services in Europe
Strategic service uses dedicated retail expertise to meet demand for simplified technology management that reduces cost and improves the customer experience
NCR Corporation (NYSE: NCR) today launched its NCR Total Store service for Europe, offering retailers a single strategic service provider to manage their multi-vendor, multi-location, store infrastructure. Already available in North America and in select deployments with European retailers including Sainsbury's and Fendi, the services leverage NCR's unique combination of retail expertise, technology, infrastructure and processes to reduce downtime, improve in-store experience for shoppers and enable focus on store sales.
NCR will expand its Total Store services in Europe through its dedicated European Managed Services Retail Centre of Expertise, proactive analysis, remote monitoring and resolution, asset and software management, repair, and 24/7 help desk support in multiple languages.
The program manages thousands of devices from hundreds of technology manufacturers including checkout systems, servers, printers and peripherals, voice and data networks, wireless and fixed network, PCs, laptops and informational and transaction-enabled kiosks.
NCR can support multiple stores in one country and infrastructure across the region and globally. For example, Italy-based fashion retailer Fendi has just signed up for the service in their 200 stores worldwide. NCR is also providing helpdesk and multi-vendor support across 1,000 grocery and convenience stores in the UK for Sainsbury's, which has experienced more devices working in stores at peak times. Retailers using NCR Total Store in North America have seen an average 10 percent reduction in costs by reducing from five vendors and moving to NCR Total Store services.
"Retail CIO's in Europe are under increasing pressure to deliver greater operational efficiencies in managing store technology and the seamless experience across channels that today's digitally-enabled shoppers expect," said Chris Askew, senior vice president, NCR Services. "NCR Total Store services provides retailers with a proven single, strategic partner to manage their retail infrastructure while delighting their customers."
"These services will help us simplify our IT network, advance our converged channel technology initiatives, such as in-store Wi-Fi, and provide an exceptional shopping experience to our customers," said Francesco Mannaioli, senior IT manager, Fendi. "Our associates will spend less time worrying about system outages or who to call when we do need maintenance or repairs, and more time focused on delivering a premier shopping experience to our customers."
Supplier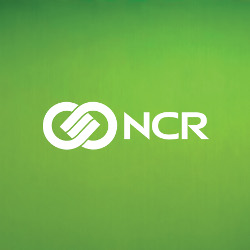 Steinerne Furt 67
86176 Augsburg
Germany