Advertorial • 25.01.2016
Posiflex to demonstrate the next wave of mobile POS innovation at EuroCIS 2016
The Hybrid solution helps brick-and-mortar retailers provide a better shopper experience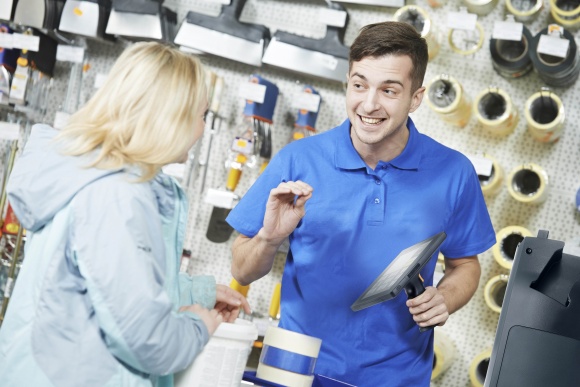 Source: Posiflex
Mobile POS will continue to gain traction in retail due to its dual usage in customer-facing and operational employee applications.
According to the EKN report (EKN 2015, State of the Industry Research Series: 2015 Retail Point-of-Sale Blueprint), over the next 24 months, 4 in 10 retailers will replace existing POS systems with tablets or mobile or hybrid of fixed/mobile POS.
The latter represents the next wave of mobile POS – a hybrid solution blends the highlights of fixed and mobile POS in a single terminal, offering great flexibility so that associates can use the device in a dedicated workstation, or right on the sales floor.
Supplier

Flinger Broich 203
40235 Düsseldorf
Germany
Real-time customer interaction and highly personalized service
With mobile tablet (MT-4008W), retail associates are more dynamic and proactive in terms of customer service. Answering queries, checking inventory, mobile coupon processing, or wireless receipt printing, all of these steps can be achieved by this 8" touchscreen tablet.
The use of mobile POS brings online experience into the store allowing customers to browse and choose unlimited items from the tablet whilst the sales associate cross-reference the customer's profile and the related product comparisons to recommend the ideal items for the customer. It leads to cross-selling or upselling opportunities to increase average order value.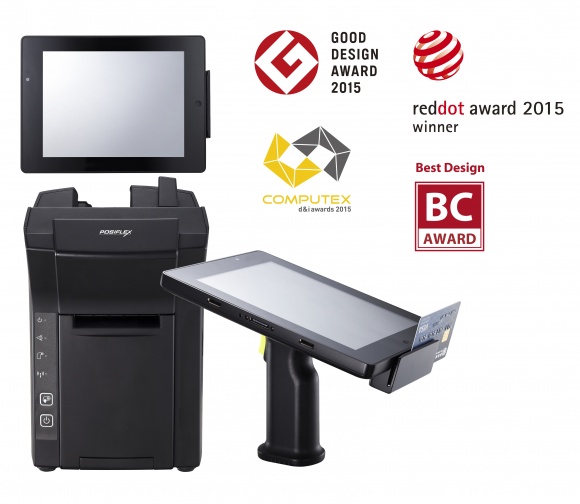 Source: Posiflex
Operational efficiency and staff productivity
The same tablet serves as extension service points for line-busting and payment processing during peak traffic periods. The detachable pistol grip for MT-4008W houses a swappable battery to charge the tablet, enabling use throughout a full shift. And it can also converts into a 1D or 2D barcode scanner for inventory/back office function.
Its ergonomic sound design with precise weight balance alleviates the discomfort when holding the tablet for a daylong business activity. In addition, whenever the tablet is set in the docking station, the device instantly turns into a compact all-in-one POS where stationary POS is required for high volume transactions.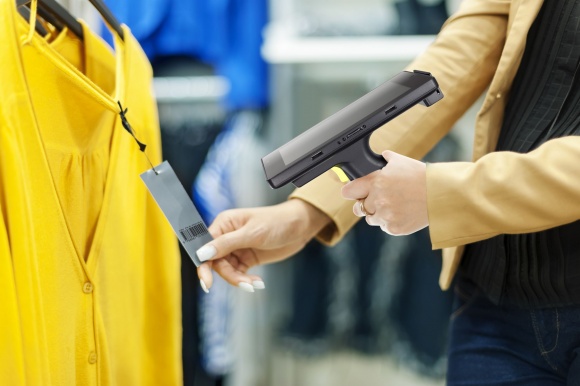 Source: Posiflex
The hybrid solution brings the real ROI
This year, Posiflex returns to EuroCIS to showcase its multi-award winning mobile POS – MT-4008W. It is a truly hybrid solution featuring a highly compatible, versatile and business-level mobile POS to generate ROI while driving sales. The tablet itself is light, easy to carry and retail-hardened to provide years of service.
It runs on Windows OS, which is compatible for most corporate Windows-based applications. The built-in components such as MSR attachment and pistol grip shaped barcode scanner optimize the tablet's usability. A dock station is designed where necessary the tablet (MT-4008W) can be easily mounted and function like stationary-based POS systems. Or detach it from the fixed mounts and take customers onto the floor to offer detailed, personalized answers to questions.
On display in Hall 9 at the company's booth (D40) are several innovative solutions including the abovementioned tablet-based MT Series mobile POS system, compact HS Series all-in-one POS, and powerful XT Series fanless POS terminals.